The Pakistani schoolgirl shot by the Taliban for speaking out for the rights of girls has called on David Cameron to "do better" and to raise his ambition in 2015.
In a heartfelt open letter to the Prime Minister, Nobel Peace Prize winner Malala Yousafzai has called on the British Prime Minister to join with world leaders next year to back new United Nations development goals and climate change targets to help "change the lives of millions".
The extraordinary intervention from the 17-year-old campaigner comes on the day that she travels to Oslo to receive her Nobel Prize alongside joint winner Kailash Satyarthi, an Indian children's rights activist.
During her acceptance speech in Oslo, where she travelled with five other teenage activists from Pakistan, Syria and Nigeria, she will tell David Cameron and other world leaders that the world must "commit to seeing the last child out of school, the last child forced into slavery and the last child forced to flee their home because of the danger of climate change".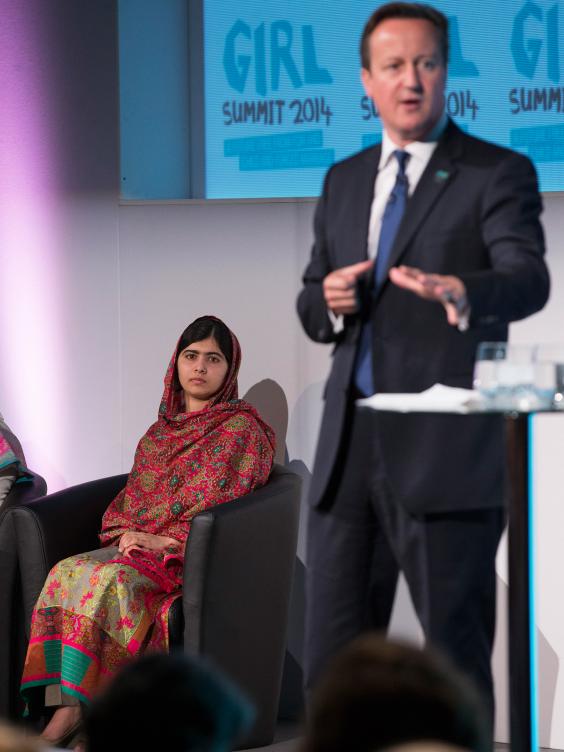 The last two years have seen the campaigner, known simply as Malala, emerge as a global figurehead for child rights and addressed the United Nations General Assembly, while recovering from a horrific attack that saw her shot in the head.
In the letter she says her achievements put in "stark relief the injustice in a world where education can be classed as a crime". She says that two major United Nations conferences on development and climate change in 2015 give world leaders a "unique opportunity" to raise their game a "pivotal point" in world history.
Her call will be heard loudly in Downing Street where Cameron described Malala as "extraordinary" and as a "beacon of hope" after she travelled to the UK in 2012 for medical treatment.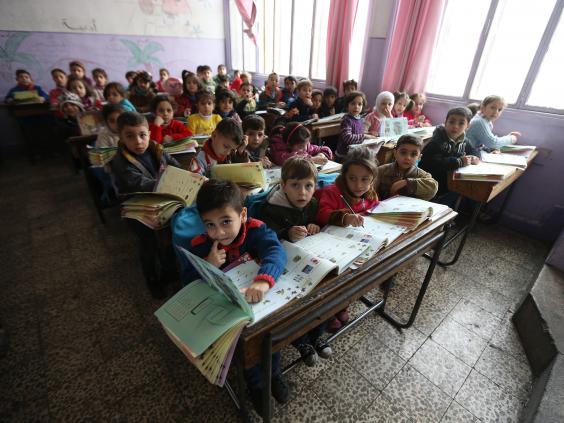 The letter, which acknowledges "tremendous progress" in getting girls into school and preventing the deaths of children under five,  sets out the main theme of her highly anticipated speech in Norway, where she will tell world leaders that despite advances too many children still die of preventable diseases, too many children live in communities "whose very existence" is threatened by climate change and that too many girls have their education cut short by forced marriages.
Malala is throwing her support behind action/2015, a new campaign backed by hundreds of anti-poverty organisations, including Save the Children, the One Campaign, Global Call to Action Against Poverty. Launching next month, the campaign aims to become one of biggest history and will focus on 2015 as the year to secure concrete action to tackle the root causes of inequality, injustice, poverty and climate change.
Evening Standard Top 20 Most Influential Londoners
Evening Standard Top 20 Most Influential Londoners
1/19 1. George Osborne

Chancellor of the Exchequer

Getty

2/19 2. Boris Johnson

Mayor of London

3/19 3. Demis Hassabis

Deep Mind Technologies founder

Independent

4/19 4. Amal Clooney

Barrister

5/19 5. Mark Carney

Bank of England Governor

PA

6/19 6. Theresa May

Home secretary

Getty

7/19 7. Prince Harry

Prince Harry

Bless 'im. Prince Harry is known to the public as the shaggy-haired brother of Prince William - you know, the one who had that wedding that got everybody a day off. Much has been made of Harry's military career, having served in the British Army and fought in Afghanistan. Indeed, as far as elite institutions go, Harry began his training at Sandhurst, the UK's premier officer training school. In purely academic terms, however, Harry isn't much to speak of - gaining only two A-levels, despite his private schooling and privileged background.

This is in stark contrast to his brother; William studied at St. Andrews, taking a course in Art History and graduating with an MA. However, a friend of mine once described taking art history as taking a "course in being unemployed forever," so maybe they're not so different. It's not like it matters what degree you study for when you're steps away from the throne anyway.

Getty

8/19 8. Sir Paul Nurse

Francis Crick Institute chief executive and Nobel Prize-winning geneticist

Rex Features

9/19 10. David Cameron

Prime Minister

PA

10/19 11. Sir Peter Hendy

Transport Commissioner

11/19 12. Malala Yousafzai

Nobel Peace Prize winner

Getty

12/19 13. Ed Miliband

Labour leader

Getty Images

13/19 14. Nicholas Serota

Tate director

Getty images

14/19 15. Andre Balazs

Chiltern Firehouse restaurateur and hotelier

15/19 16. Kate Bush

Singer

Rex

16/19 17. José Mourinho

Chelsea manager

Getty Images

17/19 18. Stephen Hawking

Scientist

18/19 19. Sir Bernard Hogan-Howe

Metropolitan Police Commissioner

Getty Images

19/19 20. Benedict Cumberbatch

Actor

Getty Images
Brendan Cox, director of policy and advocacy at Save the Children, said: "Malala's letter should serve as a reminder to us all that 2015 is an historic opportunity to secure change that will benefit not only the young people of today but the young people of tomorrow. We have in our grasp the opportunity to achieve historic agreements which could put us on a path to ending poverty and inequality and making huge strides in the fight against climate change."
A spokesperson for No.10 said: "The Prime Minister has been at the heart of international efforts to agree a clear, inspirational set of development goals focused on eradicating extreme poverty which, as he said at the UN General Assembly in September, must be ambitious. We congratulate Malala on being awarded the Nobel Peace Prize for the important role she has played in highlighting the right of all children to education and welcome her call for world leaders to agree a bold and ambitious set of post-2015 global development goals."
Reuse content