A Turkish Airlines plane has been forced to make an emergency landing after a bomb threat was reportedly found in the toilet. 
The plane was en route to Sao Paulo when it declared an emergency and landed at Casablanca airport, a spokeswoman for the airline said.
Flight TK15 had departed from Istanbul on Monday and landed in the Moroccan city after a note was found warning there was a 'bomb' in one of the aircraft toilets.
The passengers were being evacuated and a search was underway to find any explosives, the AFP news agency said.
According to reports in turkey, the flight took off at around 9.30am local time.
It was forced to divert after a note was found on a toilet door saying 'Bomb'.
The plane then made its emergency landing shortly after.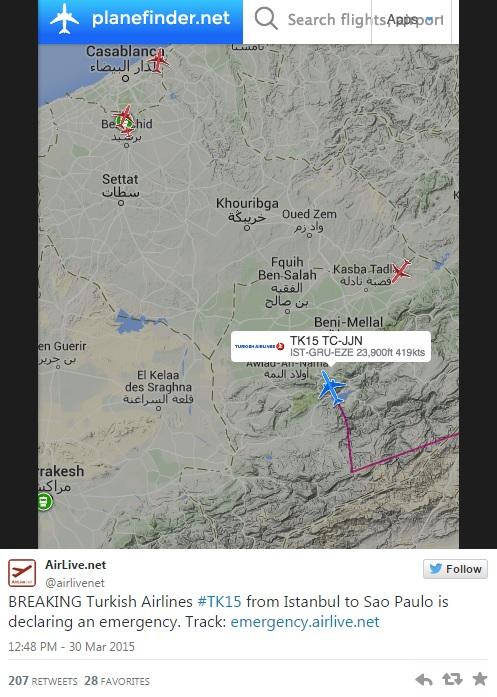 This is the second to hit the company in less than a day, according to reports.
BGN News in Turkey reported that yesterday morning, Turkish Airlines Flight TK52 from Istanbul to Tokyo was forced to return to Ataturk International Airport just moments after taking off.
The crew received a message that "C-4 cargo" was on board, and immediately alerted authorities.
There has been no update on whether or not these threats were true or false.
Reuse content