Canadian Prime Minister Justin Trudeau proves that even world leaders have time to read.
In a recent post on Quora, Trudeau answered the question "What are your five favourite books?"
"I am a massive reader, have been all my life," he wrote. "I read anything, and everything, in huge quantities. These days most of what I read are scholarly policy works and briefing papers, so listing my favourite fiction is really tough."
But he gave it a shot. Below are some of Trudeau's favourite picks.
1. 'Ready Player One,' by Ernest Cline
Amazon synopsis:
"At once wildly original and stuffed with irresistible nostalgia, Ready Player One is a spectacularly genre-busting, ambitious, and charming debut—part quest novel, part love story, and part virtual space opera set in a universe where spell-slinging mages battle giant Japanese robots, entire planets are inspired byBlade Runner, and flying DeLoreans achieve light speed."
2. 'La Part de L'Autre,' by Eric-Emmanuel Schmitt
This book has not yet been translated from the original French to English.
English synopsis from Librarything.com:
"The archetypal story of following the life that was and the life that could have been gets a news twist in this exploration of what Hitler's life could have been if a slightly different turn had been taken at a critical juncture."
3. 'Gardens of Democracy,' by Eric Liu and Nick Hanauer
Amazon synopsis:
"Timely, inspiring, and highly charged, The Gardens of Democracy is a much-needed call to action for citizens to embrace their roles in a democratic society. Liu and Hanauer's ideas are simple but revolutionary: true 'self-interest' is incomplete without tending to the shared best interests of the national community."
4. 'Champlain's Dream,' by David Hackett Fischer
Amazon synopsis:
"In this sweeping, enthralling biography, acclaimed historian David Hackett Fischer brings to life the remarkable Samuel de Champlain—soldier, spy, master mariner, explorer, cartographer, artist, and Father of New France. This superb biography, the first in decades, is as dramatic and exciting as the life it portrays. "
Anything by Stephen King ...
Start with some of King's classics:
5. The Shining
Amazon synopsis:
"Jack Torrance's new job at the Overlook Hotel is the perfect chance for a fresh start. As the off-season caretaker at the atmospheric old hotel, he'll have plenty of time to spend reconnecting with his family and working on his writing.
"But as the harsh winter weather sets in, the idyllic location feels ever more remote . . . and more sinister. And the only one to notice the strange and terrible forces gathering around the Overlook is Danny Torrance, a uniquely gifted five-year-old."
6. The Stand
Amazon synopsis:
"Stephen King's apocalyptic vision of a world blasted by plague and tangled in an elemental struggle between good and evil remains as riveting and eerily plausible as when it was first published.
"A patient escapes from a biological testing facility, unknowingly carrying a deadly weapon: a mutated strain of super-flu that will wipe out 99 percent of the world's population within a few weeks."
Anything by Neal Stephenson...
Start with some of Stephenson's classics:
7. Snow Crash
Amazon synopsis:
"In reality, Hiro Protagonist delivers pizza for Uncle Enzo's CosoNostra Pizza Inc., but in the Metaverse he's a warrior prince. Plunging headlong into the enigma of a new computer virus that's striking down hackers everywhere, he races along the neon-lit streets on a search-and-destroy mission for the shadowy virtual villain threatening to bring about infocalypse."
8. Cryptonomicon
Amazon synopsis:
"A breathtaking tour de force, and Neal Stephenson's most accomplished and affecting work to date, Cryptonomicon is profound and prophetic, hypnotic and hyper-driven, as it leaps forward and back between World War II and the World Wide Web, hinting all the while at a dark day-after-tomorrow. It is a work of great art, thought and creative daring; the product of a truly iconoclastic imagination working with white-hot intensity."
Anything by Tad Williams ...
Start with some of Williams' classics:
9. The Dragonbone Chair
Amazon synopsis:
"With The Dragonbone Chair, Tad Williams introduced readers to the incredible fantasy world of Osten Ard. His beloved, internationally bestselling series Memory, Sorrow, and Thorn inspired a generation of modern fantasy writers, including George R.R. Martin, Patrick Rothfuss, and Christopher Paolini, and defined Tad Williams as one of the most important fantasy writers of our time."
10. Shadowmarch
Amazon synopsis:
"Shadowmarch begins Tad Williams' first epic fantasy trilogy since his best-selling Memory, Sorrow and Thorn. Rich with detail and exotic culture, and filled with a cast of characters both diverse and three-dimensional, Shadowmarch is a true fantasy achievement, an epic of storytelling by a master of the genre.
Read more: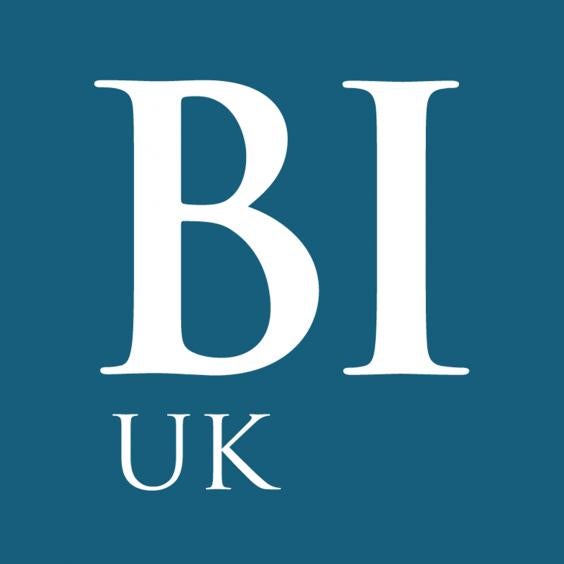 • Analysts are speculating about Apple buying Disney: 'A tech/media juggernaut like no other'
• A group of academics believes it has found a way to gauge if Brexit is a success
• Uber reportedly used a secret program called 'Hell' to track rival Lyft drivers
Read the original article on Business Insider UK. © 2016. Follow Business Insider UK on Twitter.
Reuse content