1. Salter Odyssey, £15, amazon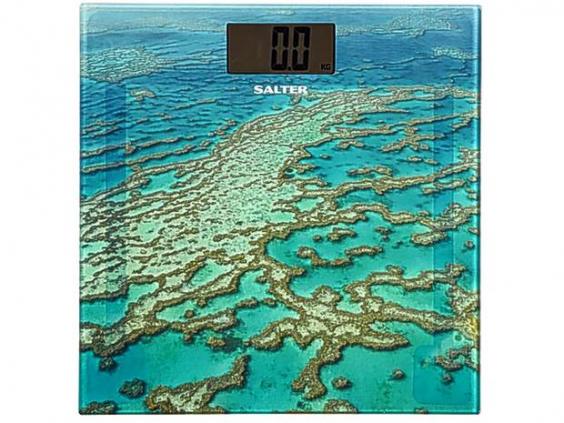 Who says bathroom scales have to be white or silver? With these slim but large glass platform scales, you can make believe you're standing on an idyllic coral reef.
2. Fitbit Aria Wi-fi Smart Scales, £95, amazon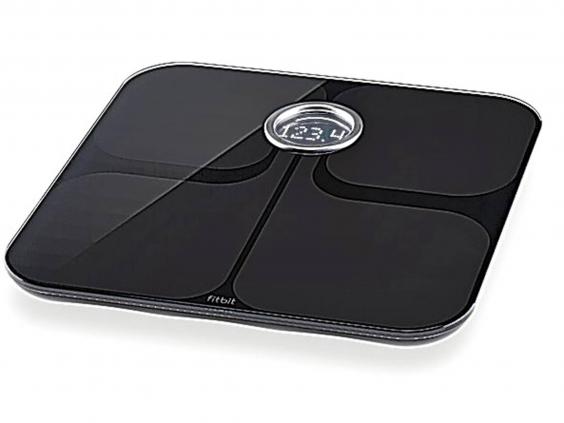 Ideal for people who need motivating to lose weight. These track your body weight, body fat percentage and BMI, and give you real-time updates on your progress through the Fitbit app or the Fitbit website. You can analyse all the data to focus on long-term aims.
3. Beurer Driver's, £38, amazon
Can't decide between analogue or digital? This hybrid of both is fashioned from sleek glass, with an ultra-modern cockpit-style dual display with an impressive blue backlit dial. There's a reminder alarm that can go off every 24 hours for those who want to weigh themselves at the same time every day.
4. Tanita BC730G, £43, amazon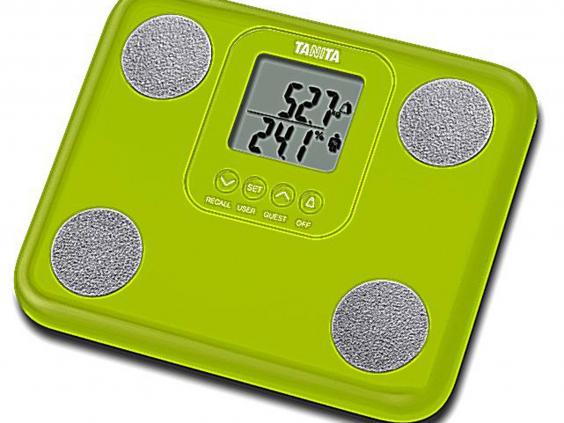 This cheerful-looking set, which comes in green, pink or white, is the smallest body composition monitor in Europe, making it easy to carry and store. Aimed at monitoring changes in your weight and body composition over time, they can measure body fat, muscle mass, bone mass and more.
5. Salter Academy, £70, johnlewis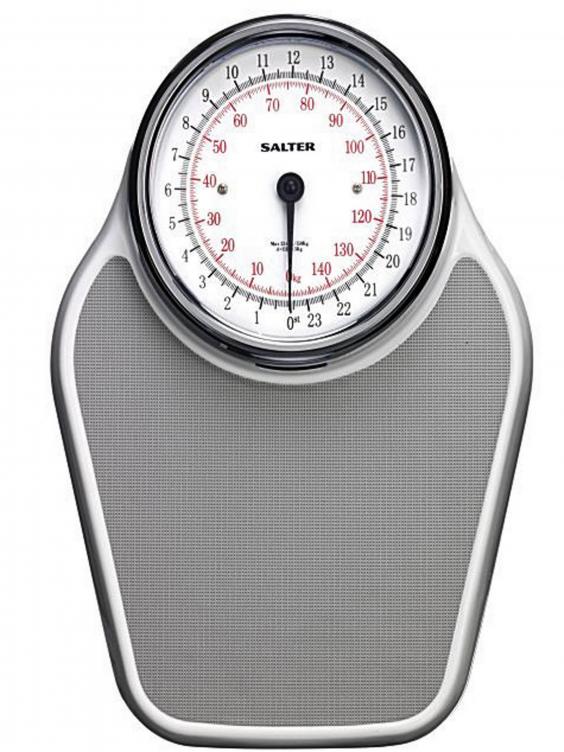 These are robust, as well as being accurate and reliable, which is why you'll spot them in many GPs' surgeries. They'll give a nice retro touch to your bathroom and are good for large feet, which may otherwise hide the dial.
6. Egyptian Coordinates Collection, £8, amazon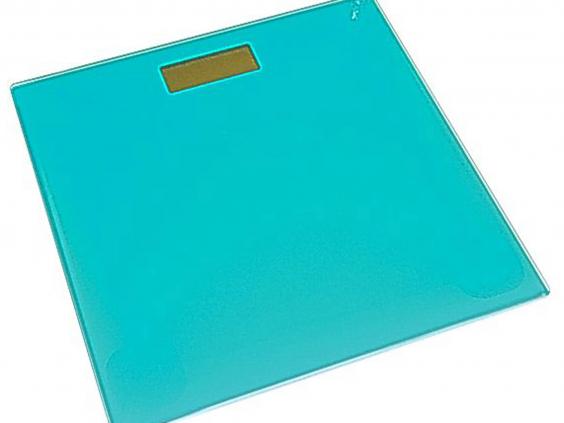 Coordinate your bathroom accessories with these electronic LCD scales that are available in six different colours. With a clear display and the option of stones, kilograms and pounds, they take a capacity of up to 23.5 stones, and all for under a tenner.
7. Tanita Solar-Powered Scales, £45, amazon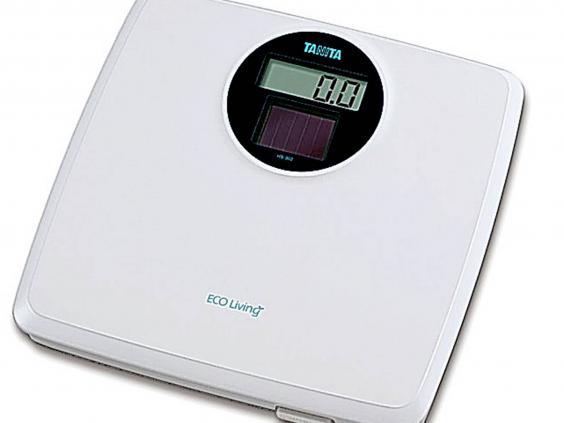 No need for batteries with this eco-friendly, solar-powered set of scales that boast simple, clean lines and a clear four-digit LCD display. They also features an extra-wide base to accommodate larger folk.
8. Wahoo Balance Smartphone Scales, £70, amazon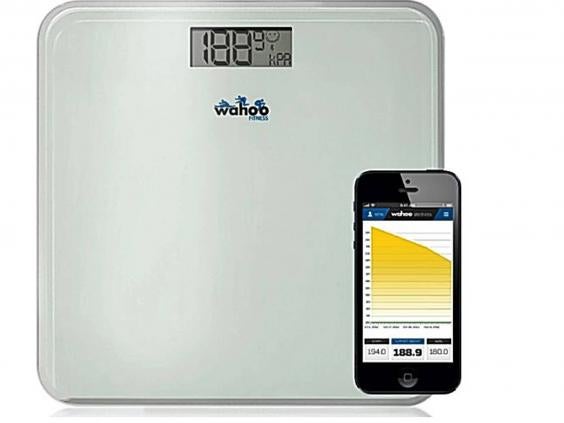 Here's a clever set of scales that allows you to monitor your weight and set BMI and weight targets. They can be used like any everyday scales, but data can also be sent via Bluetooth to your smartphone or tablet. All the household  can use them, too, thanks to a feature that allows different profiles to be set.
9. John Lewis Easy Read, £45, johnlewis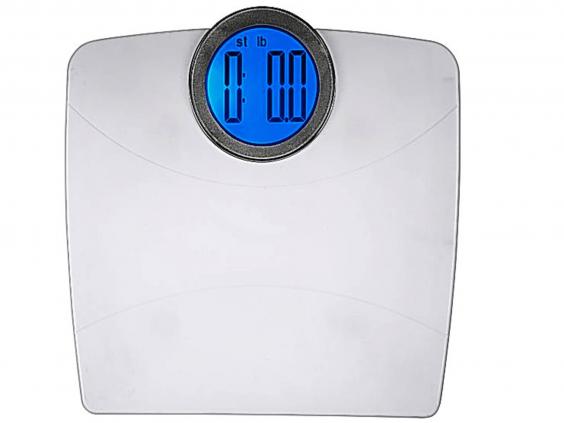 These scales have the best backlit display screen we've seen. Even if you haven't had time to fumble around for your spectacles or you haven't shaken off your sleepy head, you'll see it. They are sturdy and they look the part, as well as coming with a 15-year guarantee.
10. Brabantia Body Analysis, £46, amazon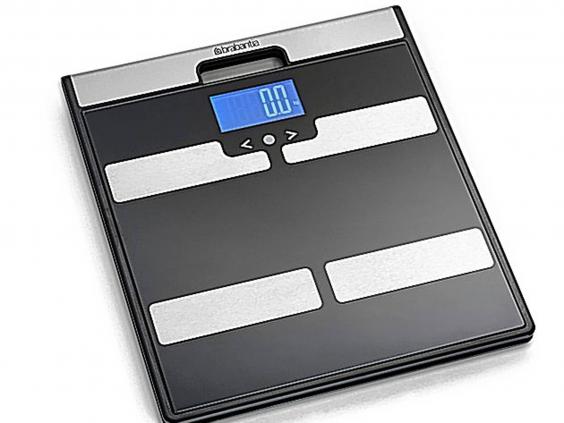 This set of scales reads body fat percentage, BMI, body muscle and water percentage and more, but it's not as complicated as it sounds, with easy-to-use functions. They look smart, too, as well as being easy to carry and boasting an extra large platform.