Magna Carta Island, one of the contenders for the site of the signing of the Magna Carta in 1215, is up for sale.
The beautiful 3.72 acre island in the river Thames  is home to the Grade II listed house which includes among its features a stone on which some believe the original charter was signed and which is now in a specially built Charter Room.
The main property is in need of some modernisation but includes 400m of river bank frontage, an outdoor swimming pool, and a tree planted by Queen Elizabeth II in 1974 in the grounds, as well as a small bridge connecting the island to the mainland.
Magna Carta Island is for sale through Sotheby's International Realty for £3,950,000.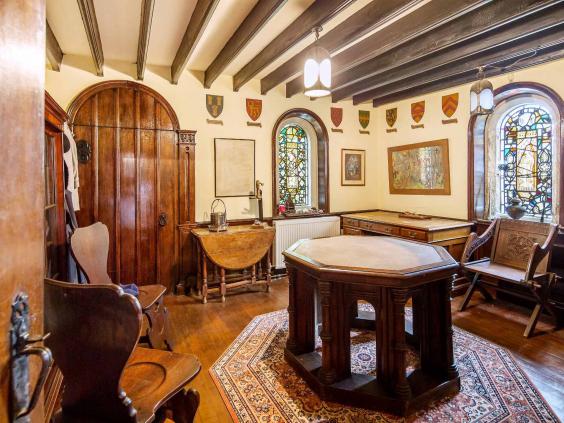 First time buyer numbers down
The number of first time buyers dropped to 20 per cent in June, down from 25 per cent in May 2014, according to the National Association of Estate Agents, making it the lowest level recorded since May 2013.
Those aged 18 to 30 represented only three per cent of all house sales in June, the lowest percentage of young house buyers recorded by the NAEA.
"Things are getting even tougher for first time buyers," said Mark Hayward, Managing Director of the NAEA. "Not only do you now need to stump up ridiculously large sums of money in terms of deposits and stamp duty to be able to get on the ladder, but new rules mean buyers will also have to prove they can easily afford repayments now and in the future. Alongside this, a scaling back of the governments Help to Buy scheme and the implementation of the MMR in April will also have a significantly negative impact on the first time buyer market. "
A house or a wedding?
More than a quarter of people aged 18-34 would spend a £20,000 gift from their parents on a deposit for a house rather than put it towards their wedding.
"With the average deposit for first time buyers now £23,500, it appears that couples are choosing to be pragmatic when it comes to tackling the difficult decision of whether to shell out on a big wedding or buy a home," said Peter Dockar, Head of Mortgages at HSBC who commissioned the study. "It appears that being savvy with the pennies and giving more thought to home buying is becoming a priority."
Landlords upset with letting agent fees
Landlords believe they are being overcharged by letting agents, according to new research from property rental specialists Movebubble. Its report shows less than a third of  the 600 UK landlords surveyed agreed that fees are fair considering the amount of work done.
Just over three quarters said the fees were not truly transparent and one ten said they had been been stung with fees that they weren't expecting. 
London's cooling
Demand for property in the capital is on the decline, says eMoov.co.uk.
Its latest statistics comparing demand for properties in February 2014 against July 2014 shows that 14 of the top 20 fallers were found in London area. Both Islington and Hackney saw the biggest decline down 11 per cent each with Wandsworth down nine per cent. The only central London area on the up is Greenwich withan increase of 4.7 per cent on sold properties. 
"It is clear that we are seeing a distinct cooling off in London," said Russell Quirk of eMoov.co.uk. "For too long London sellers have ridden the crest of the capital's unsustainable house market rises and buyers have had enough."
Edinburgh is now the hottest place to buy property in the UK according to the report, with demand up over 20 per cent within the last six months. It's followed by Glasgow (10 per cent), Aberdeen (7.7 per cent) and then Portsmouth.
Remortgaging homeowners fix their rates
Growing speculation over interest rates has resulted in a jump in remortgage borrowers locking into fixed rate deals in June, according to the Mortgage Advice Bureau.
In June, 93 per cent of remortgage borrowers chose to fix their rates, up from 88 per cent during May. 
Brian Murphy, head of lending at Mortgage Advice Bureau, said: "Anyone planning to make a move or switch their mortgage in the months ahead will be encouraged by the drop in the average price of two and three year fixes in June. We have seen gradual rises since the start of the year, but it proves that exceptionally good rates are still available and lenders are keen to lend."
Reuse content