This is Infiniti's second attempt to break into the premium coupe market. If we look on the G37 as a feet-finding exercise, this should be where Nissan's posh brand starts getting its teeth into the opposition.
That opposition includes the best that Audi, Merc and BMW can offer, which gives the Q60 a mountain to climb. But if you want to climb mountains, going at them with all four wheels being turned by a 400bhp V6 is not a bad start.
The engine has two turbos and displaces 3.0 litres, thought there's also a 2.0-litre four-pot with just over half the power if the image matters more than getting beyond the nursery slopes. It's a good image, too, though – the Q60 is elegant and imposing, all muscular arches and sculpted lines. 
It looks every inch the part. See it in your mirrors (which might actually happen, whereas the G37 sold in such tiny numbers that's unlikely ever to have happened) and you'll have little doubt that it won't be there for long.
Even then, the 3.0T model's potency comes as a shock. It'll nail the sprint in 5.0 seconds dead, and real-world acceleration is just as certain – though it's not helped by an annoyingly tardy seven-speed auto which, even with the drive modes cranked up, doesn't really jump to attention when asked.
These do have a more positive effect on the chassis, however. You can trim its shocks for very agile, sporty responses which dovetail well with the engine's sheer pace – a little more in the way of open-throated joy from the exhaust note would be welcome, but an improved version of Infiniti's direct adaptive steering proves far better than the original, which is a relief.
With all four wheels keeping you pinned to the ground, too, the G60 is ready to do its thing on any road a normal person will take it on. It has all the comfort you'd expect from a premium coupe – as well as credible seating for four, which you might hope for but not expect, and the sort of build quality you have a right to demand but don't always get.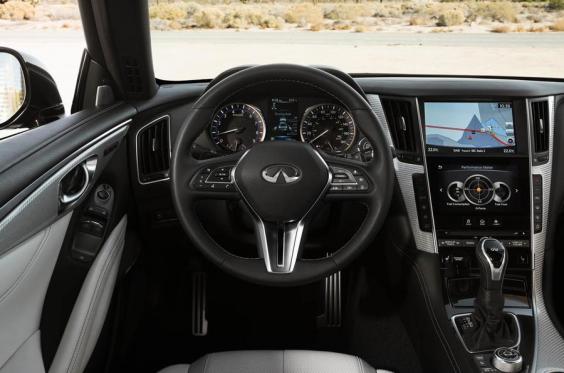 The steering is still a bugbear for us, because it's a classic case of making something more complicated than it needs to be. The Q60 has rivals that do it better with less clever-clever technology. 
That gearbox is off-putting, too. Even when you're paddling it for all you're worth, it still lacks the alertness such a sparkling engine and exciting looking car surely deserve.
These matters aside, Infiniti has got most things right with the Q60. Those three German brands are going to take a lot of shifting, and at the top of the class we don't think the BMW 4 Series has anything to fear. But life for the others may just have got a little more uncomfortable – which is welcome news for coupe buyers looking to stand out from the crowd.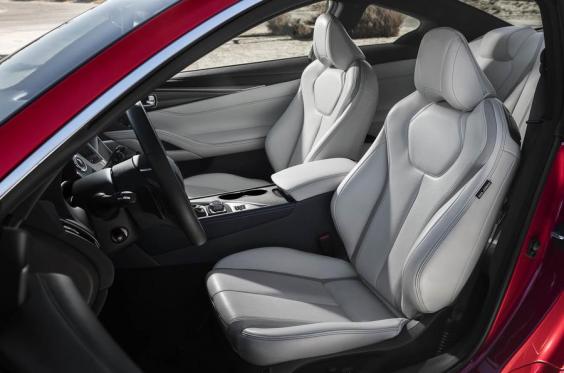 Infiniti Q60 S 3.0T Sport Tech
On sale: now
Price: £46,690
Engine: V6, 2997cc, twin-turbo, petrol
Power: 400bhp at 6400rpm
Torque: 350lb ft at 1600-5200rpm
Gearbox: 7-spd automatic
Kerb weight: 1892kg
0-62mph: 5.0sec 
Top speed: 155mph
Economy: 31.0mpg
CO2/tax band: 208g/km, 37% 
AUTOCAR
Reuse content