1 David Warner
Once his cricketing days are done, the pocket-sized troublemaker will have no problem picking up work at this time of year. He expertly fulfilled the part of pantomime villain for England's cricket fans this summer, and then effortlessly picked up the role back home by kicking Jonathan Trott while he was down. To be absolutely fair to Warner, he didn't know Trott was down (although to be absolutely unfair to Warner I like to think he would have still taken a swing whatever the circumstances). His punch and bust-up with Joe Root in the VIP area of Birmingham's Walkabout bar ahead of the summer's Ashes came as a surprise in one sense – who knew the Walkabout had a VIP area?
2 Vincent Tan
For a club to clamber into the Premier League for the first time (and into the top flight for the first time in half a century) amid an atmosphere of internal strife, angry supporters and farce takes some doing, so well done Vincent Tan. The Malaysian has poured £125m into the club and without him the Bluebirds – and there's a clue to the hefty "but" that's coming – would not be in the Premier League. As with his counterpart at Hull, Assem Allam, Tan's disregard for the traditions and history of the club he now owns is, despite what he has spent, a deeply depressing part of today's game. The blue shirts have gone, the badge has gone. In came red shirts, a dragon on the badge and, briefly, a 23-year-old from Kazakhstan and friend of Tan's son to head up player recruitment. The bright idea that our football clubs could in some way be listed like buildings is one a sharp-eyed politician could do some good with.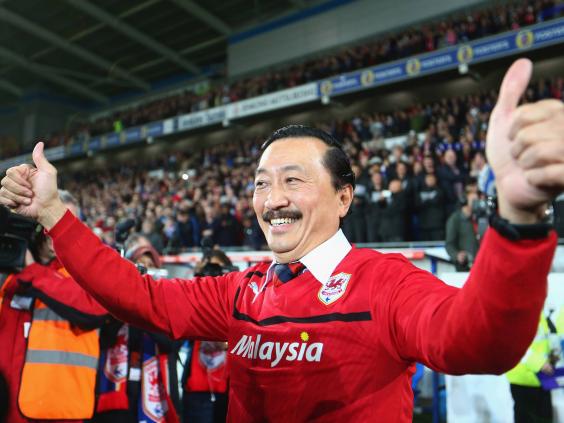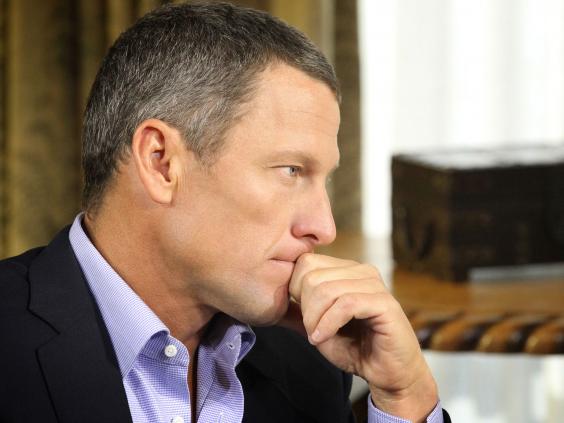 3 Lance Armstrong
There is one mantra that should be on a loop in your head when Armstrong next suggests he was just one among many. This is the man who, according to the US Anti-Doping Agency, orchestrated the "most sophisticated doping programme the sport has ever seen". And again: this is the man who orchestrated the "most sophisticated doping programme the sport has ever seen". Armstrong was a bully and a cheat, who has yet fully to admit his guilt or promise to confess unconditionally to what he did during his career. His "confession" to Oprah Winfrey was fascinating viewing – an attempt by a control freak to cling on to his fate. Armstrong wants his ban reduced. That is all he wants, and he must not succeed.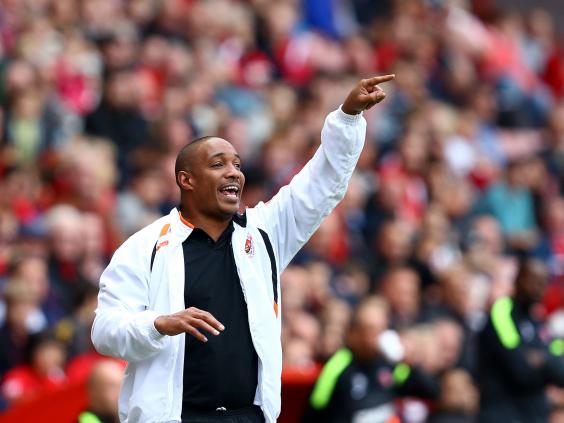 4 Paul Ince
The Blackpool manager was sent to the stands during his side's game against Bournemouth in September for throwing a bottle that accidentally hit a spectator. This is referee Oliver Langford's report of what happened next: "At the end of the game as we [the match officials] left the field we were confronted by a clearly very irate Mr Paul Ince. On confronting us Mr Ince asked why he had been sent to the stand. I explained to Mr Ince the reason why he had politely been asked to leave the technical area. It was then a clearly frustrated Mr Ince had said: 'And where's your busy f***** of a fourth?' Mark Pottage, the fourth official, was stood behind Mr Ince at the time and said: 'I'm here.' Mr Ince then turned round and violently shoved Mr Pottage with two hands into the chest. Stewards then quickly stepped in and tried to usher Mr Ince to the dressing room area. As this occurred Mr Ince, being restrained by stewards and players of Blackpool, was repeatedly shouting in an aggressive manner." Ince was subsequently banned for five games, an outcome he described as "very, very harsh" – though he did apologise to the fan.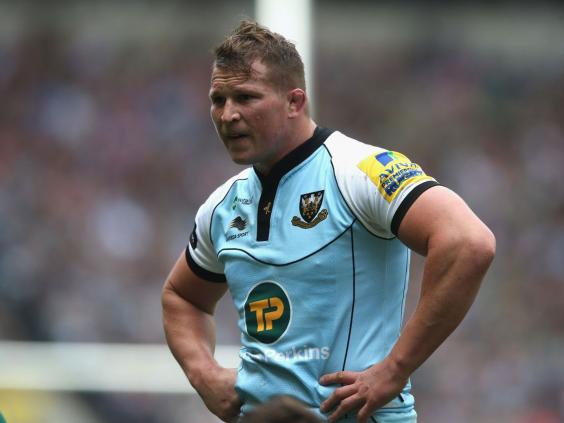 5 Dylan Hartley
More effing and blinding but at far greater cost to the guilty party. Hartley could hardly have been in a better place when he led Northampton out to face Leicester in the Premiership final in May – captaining his club in the domestic showpiece with a place in the Lions squad to follow. Then he was sent off for swearing at the referee and calling him a "f****** cheat". Hartley denied this was aimed at Wayne Barnes, the match official, but rather at Tom Youngs, his Leicester opposite number, England team-mate and soon-to-be Lions team-mate. Except that never came to pass. Hartley was banned for 11 weeks for the offence, which meant he stayed home while the Lions went out to play and win a historic series victory Down Under.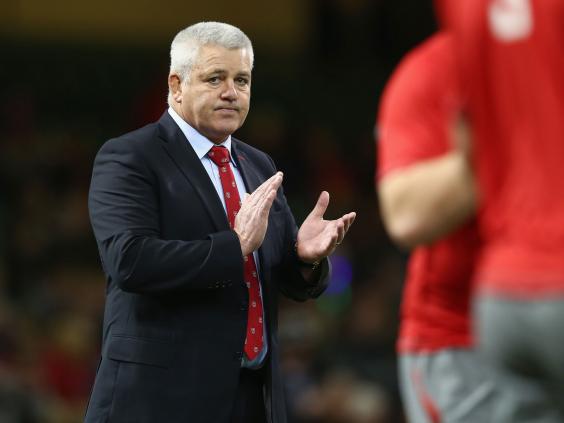 6 Warren Gatland
(if you're Irish)
Gatland was awarded coach of the year by UK Sport for masterminding that historic Lions victory – their first series success since 1997. Gatland's gamble in shuffling his side after defeat in the second Test and overseeing a crushing triumph in the decider earned due high praise across our rugby lands. Except in Ireland. His decision to drop the great, undroppable Brian O'Driscoll for the third Test was accompanied by howls of anger from across the Irish Sea, and the match and series win did nothing to diminish the outrage for having dissed BOD.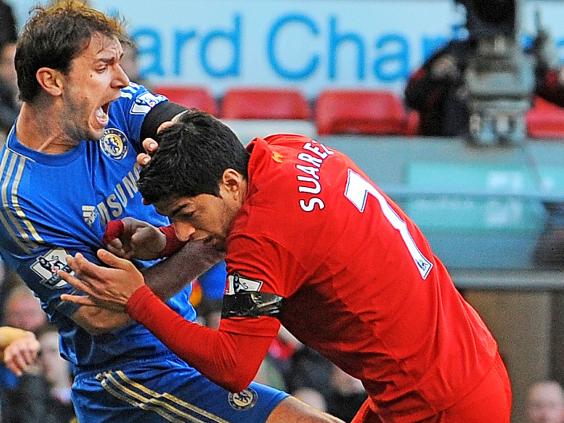 7 Luis Suarez
The Uruguayan appears to be developing a love ate relationship with this country. Just when he was winning us round with his on-field brilliance – and his abilities as a player are becoming plainer and plainer to see – after his ban for racial abuse, he goes and has a chew at Branislav Ivanovic's arm. The 10-game ban that followed was, in the peculiar world of football punishments, two more than he received for racially abusing Patrice Evra, although he had form in the cannibal column of his record, having bitten a player during his time in the Netherlands. Then there's the 2010 World Cup handball and the diving. But then there's all those goals, all those great goals. He is a modern version of Hristo Stoichkov – and who doesn't secretly really love a proper sporting villain?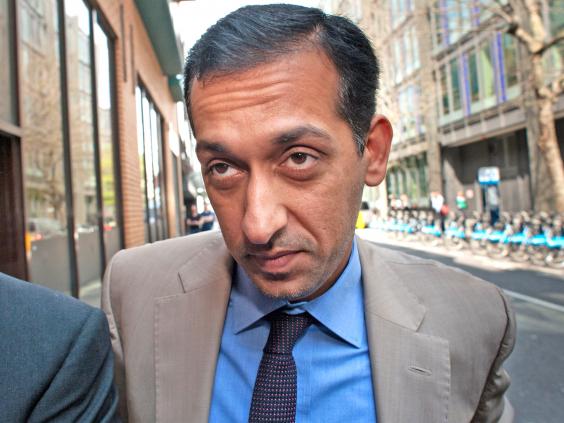 8 Mahmood al-Zarooni
The Godolphin trainer was given an eight-year ban by the British Horseracing Authority for doping 15 horses. The BHA also banned the horses, which at least explains the long faces around Godolphin's Newmarket base. While Zarooni clearly got what he deserved – the length of the ban compares favourably with other sports – the BHA, and the wider Godolphin set-up, do not emerge well from the affair either. The BHA's report that suggested it was pretty much a one-man doping band has been ridiculed by many, with suggestions it is about as flimsy as a betting slip.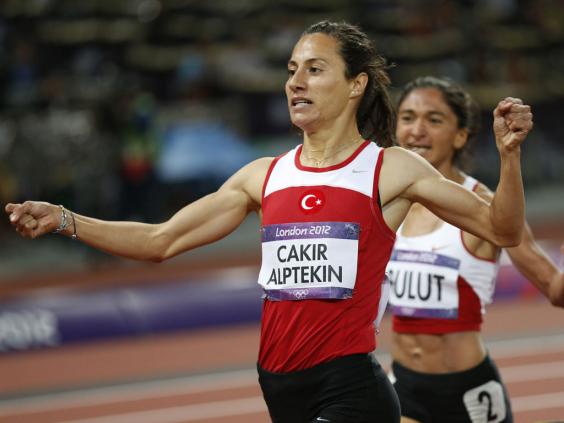 9 Asli Cakir Alptekin
It could have just as easily been Tyson Gay or Asafa Powell, two more high-profile athletes who returned positive dope tests this year. As usual across the sporting world there are no shortage of candidates, but it is the depressing inevitability of "big abnormalities" found in the Turkish 1500m runner's biological passport that earns her a place in this list. It is the second time in her career she has faced doping allegations – the first came while she was a junior. She served a two-year ban. Last year she returned some mind-boggling times before winning 1500m Olympic gold in London. Lisa Dobriskey, the Briton who trailed in some way behind Cakir, immediately put into words what most suspected – the "playing field", she said, "is not level". A life ban will be well deserved.
10 David Cameron
The Prime Minister had a high old time at the Olympics – apart from the odd heckle and boo for him and his Chancellor – and has since never shied away from leaping aboard any passing sporting bandwagon. There have been plenty of congratulatory messages issued from No 10 and a fair few sportsmen and women invited round for a celebratory drink. Sport is, after all, quite possibly what Britain does best at the moment. But how much does Cameron's government really care about sport, and the benefits grass-root sport offers society? Not that much if the demotion of the post of Sports Minister in the last reshuffle is anything to go by. Legacy, what legacy?
Reuse content