Adidas has taken a shot at Andy Murray's critics, tweeting a picture of the sportsman with the caption: "Not bad for a man with no personality."
The tennis star, who is a brand ambassador for Adidas, won the BBC Sports Personality of the Year on Sunday.
The media-shy Scot became the first British man to 77 years to win the Wimbledon singles title in July.
He has come under fire in the past for appearing apparently 'surly' in post-match interviews, dubbed the 'dour Scot' by many sports commentators.
A Google search shows the fourth most popular term connected with the tennis player is "andy murray has no personality."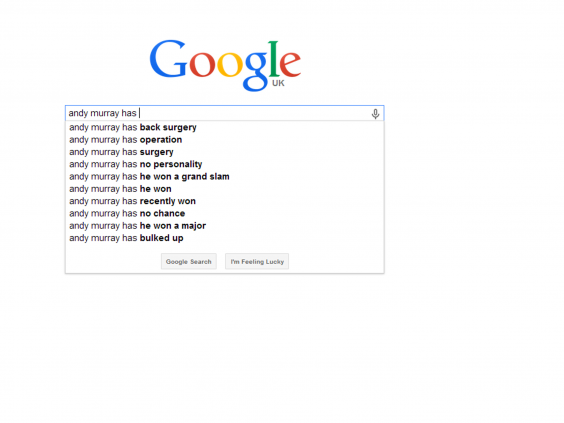 Adidas' tongue-in-cheek post has been tweeted more than times including once by Andy Murray himself.
Although the tweet met with favourable reaction from many on twitter, those who don't realise the context have misinterpreted the post and criticised Adidas.
Indeed in isolation the quote appears rather bitter and sarcastic.
Murray was criticised by Sir Paul Fox, who edited the first show in 1954, for not coming to collect his award. Murray is currently in Florida for his pre-season training.
Sir Fox told The Independent on Sunday his vote went to Mo Farah.
"He can come again another year, and if he can't be bothered to attend, well, I think that makes a difference, quite honestly," the former controller of BBC1 said. Murray appeared via videolink instead to receive his award.
The Murray Twitter post was part of Adidas' new marketing campaign which focuses on responding to events in 'realtime'. The 'moments of celebration and acknowledgment' strategy intends to respond quickly to news on social media, although many pointed out that Murray's win was hotly anticipated, giving the social media team time to prepare.
Reuse content