British sprinters have often ploughed a lonely furrow. Those who reach the highest level tend to be a rare, solo breed, from Harold Abrahams of Chariots of Fire fame through to Olympic champions Allan Wells and Linford Christie.
Christie's era was the last time that Britain could realistically aspire to a major title over 100 metres. In fact, the last time Britain won a medal in a global 100m final was 11 years ago with Darren Campbell's surprise World Championships bronze – but that was an exception rather than the norm.
Britain are not quite world-beaters again yet but there is a sense that British sprinting – men and women – is on the edge of doing just that. Of the current crop, two men have run under 10 seconds in the past year – James Dasaolu and Chijindu Ujah – while Richard Kilty, who is  running for England in the 100m at the Commonwealth Games which start next week, is the current world champion over 60m.
The promise is not solely the reserve of the men. When the women's sprint-relay team won world bronze last year, none of them had the 'A' standard. Now five do, a quintet having run 11.23sec or quicker this year and, while that is still some way off the world's best this year, it's worth pointing out that four of the five are 20 or younger.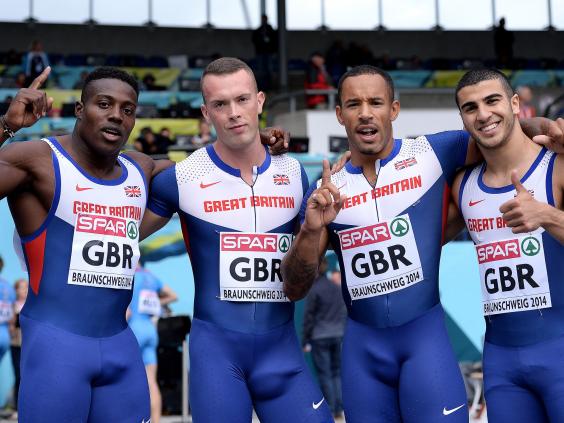 Britain's sprint coach, Rana Reider, who coaches the likes of Dwain Chambers and is in charge of both relay programmes, believes that Dasaolu will hit 9.8 territory this season, putting Christie's 21-year-old national record of 9.87 under threat.
So why is that, and what exactly has changed? "Well, you can't polish a turd," Reider says. "The No 1 factor to being a good sprinter is genetics and No 2 is you need a good coaching system to understand what athletes need race to race and day to day."
Reider is an off-shoot of Charles van Commenee's era. The American was brought in by the former UK Athletics head coach after London 2012 to shake up British sprinting, before Van Commenee left after failing to meet his medal target at that Olympics.
The Van Commenee effect is not to be underestimated. Not always universally loved for his often brash approach, his big regret when he stepped down was that "I've not been successful in turning the misery around in sprints in this country".
Marlon Devonish, part of the GB 4x100m relay team that pipped America to Olympic gold at the 2004 Games, believes the Dutchman's contribution is underplayed and, to some extent, is only being seen now. "Charles brought in accountability, which was key," says Devonish. "It was a case of if you didn't perform, why not? It created an increase in fear that if you didn't deliver, your funding would be cut. He was basically saying, 'if we give you money, we really believe in you', the other side being that you weren't good enough for investment.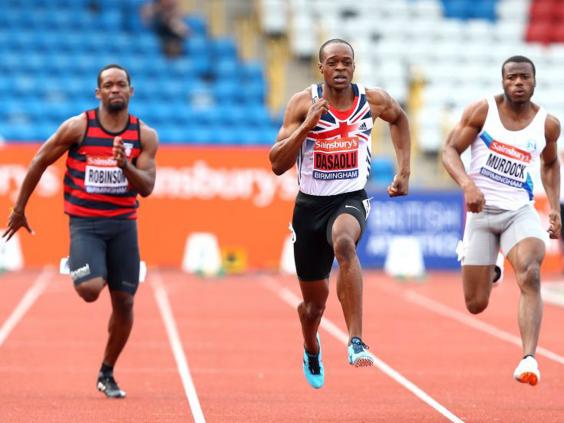 "It's never a perfect system, of course, but it's much better than before. When National Lottery money first came in, I felt there were cases of lots of people getting it that didn't deserve that money. That's very much changed."
Devonish argues that with sprinters there was a case of athletes being given too much too soon, while the media also played a role in over-hyping them. Echoing such sentiments, Reider uses the American example to highlight the point. Take Trayvon Bromell, who aged 18 became the first junior to run under 10 seconds earlier this summer.
"After he ran 9.97, he just had to get his butt back to class and no-one knew who he was, which wouldn't be the case for a sub-10 runner here in the UK," adds Reider. "In the UK, there's maybe been a mentality of working to get a bit of money and sometimes when that happens, people drop back.
"We're not lacking the talent. In terms of talent, we have as much here as anyone else in the world. Asha Philip, for example, is as talented a sprinter as I have seen. I had a group of 10.85 runners and she's just as talented."
A habitual problem for British sprinters has been the transition from junior to senior. The list of promising juniors has been countless, including Harry Aikines- Aryeetey, Jodie Williams and Mark Lewis-Francis, but the majority have struggled to see that potential blossom.
"That's changing and it's been helped by the sudden strength in depth, which is better than it's ever been in British sprinting," says Devonish. "You look at the Americans and Jamaicans. Sometimes it can be tougher to win their trials than on the global stage. For British runners, from trials to the major champs has tended to be a big step up, a whole new level."
Aikines-Aryeetey, second at the European trials and who is also running in the Commonwealth Games, argues that belief is the biggest factor. "It doesn't matter who we're  up against, we believe we can beat them," he says.
"That mentality is making us run faster. But the exciting thing is that I don't think we're the finished article. Look at [last year's World Championships in] Moscow, the girls won a  bronze and not one of them had the 'A' standard. Now four or five do. The hardest part is making the team now. That's the stress. Once you do that you can relax at the major championships."
There is also a science behind the resurgence in British sprinting. The majority of Britain's fast men and women are based at Loughborough, where medical back-up is on tap as well as the services of Paul Brice, the senior bio-mechanist for British  Athletics and the English Institute of Sport.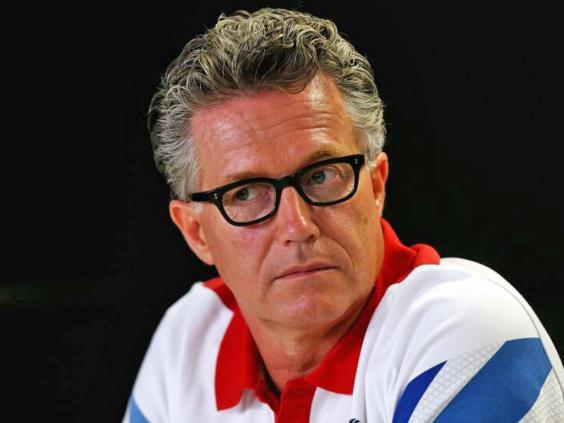 Brice describes himself as "a real small cog" in British athletics but, in the most simple terms, he knows the requirements to be able to run under 10 seconds down to step frequency and step length.
"The reason [Usain] Bolt is so good is that he has both," says Brice. "Track and field is fundamentally simple but it has to be underpinned by solid science. I make informed decisions based on that science and logic, and my job is to break down races and give coaches objective information. But there is no clearly defined answer as every athlete is a unique puzzle.
"It's not, though, like we've suddenly found a magical answer. A lot of this science has been around for some years, it's just that now there's much greater immediacy in getting the results and translating that to an athlete, whether that be, say, their shin angle at a certain point."
Partly this revolution is helped by cost. When Brice first started in 2002, a high-speed camera able to record at 500 frames per second cost as much as £10,000. Now it costs £300. Brice will, for example, pass on information to Reider, whose skill is in translating that to an athlete, though it is not an exact science.
"I try to relay what they want without making it too complicated," says Reider. "Some of the people I've worked with are very fast runners but they're not necessarily the sharpest knife in the kitchen. The coach is the brain and the athlete just has to follow."
It is an approach that suits Aikines-Aryeetey. "It's not the case with Paul and Rana of 'let's look at the third step on your right leg or that your hip was tight at some point'. You don't need to know that. Where Paul is brilliant is he'll see something so you might go to the physio table to, say, have your ankle worked on and then come out with it sorted."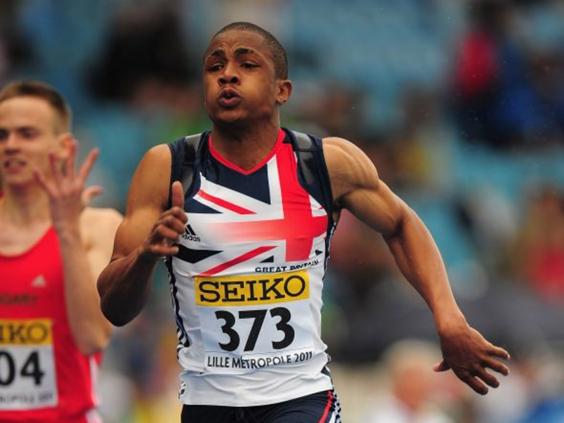 The path set by the likes of Reider, Steve Fudge, who coaches Dasaolu and Adam Gemili, and Jonas Tawaih-Dodoo, who guided Ujah to his recent 9.96 sprint, is having the desired effect.
Is it too early to talk of a golden generation? Well, the lack of global medals would suggest a clear "yes". But, argues Devonish: "We're not a golden generation yet, we're a strength-in-depth generation. They need to deliver to get that golden tag. But it's exciting, it feels like we're nearly there."
The National Lottery is backing over 1,300 elite athletes over 44 sports on the road to Rio. To find out how it supports sport and other life-changing projects in your community, visit www.lotterygoodcauses.org.uk
Reuse content