It has been a long road down which David Millar has pedalled since he rejected the chance to ride for Scotland in the 1998 Commonwealth Games, one that has led him through more ups and downs than the most rigorous stage of his beloved Tour de France.
The  young Millar preferred to race in the Tour de l'Avenir – the tour of the future – a defining staging post for those who want to make the big one. His future, believed Millar, had to be in the professional ranks, not in his country's colours; he had always wanted to be a bike rider, he had always wanted to ride the Tour. He was desperate to ride the Tour.
This morning Millar finds himself at the beginning of the end of his sporting road, a multiple Tour de France stage winner, an Olympian, a world champion, and a former doper. He will zip up his country's blue shirt and swing himself into the saddle on Glasgow Green to defend his Commonwealth time-trial title. On Sunday he will chase one last Scottish gold in the road race. The Commonwealths may not matter to some but they matter to Millar, the veteran bike rider.
"It has got a lot more meaning to it," says Millar. "Our Tour jerseys are very transient, they are named after corporations and we are paid to sell their products. Whereas you put on a Scotland jersey… it's only the second time in my life that I have done it. So yes, it means a lot, especially where it is in my career – at the end.
"It is probably one of the biggest events in my life. Whether it would mean so much if I was 18," he adds and then shrugs. "I am 37, this is the end and it is such a kind of unexpected way for me to be at the end of my career. It seems storybook.
"Doing the Tour de l'Avenir as a youngster was the biggest thing I could ever do, at the time bigger than the Commonwealth Games and racing for Scotland. So it's come full circle in a way. We mature, we wisen up."
Scotland is where he has done plenty of his wisening up. Up here they call the tall and rangy Millar "Big Man". When he races on Sunday they will be shouting for Davie Millar. "It's the only place in the world where that happens," he says. "It's a nice thing of being home."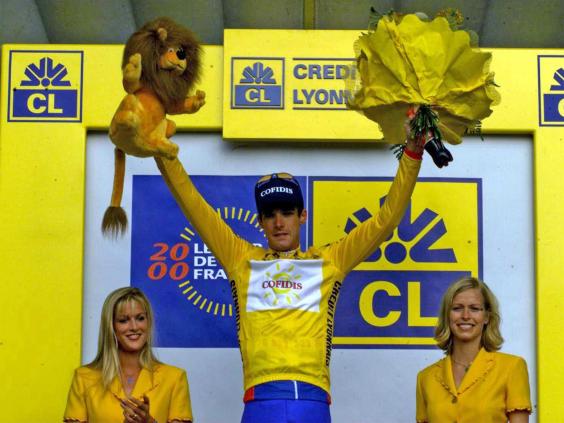 He was born in Malta, the son of a serviceman, and has not lived in Scotland since setting off in search of fame and fortune as a cyclist. But this is where he came a decade ago when his world was turned upside down. Millar was sitting in a restaurant in Biarritz with Dave Brailsford, then British Cycling's performance director, when he was arrested by French police. He spent 47 hours in custody and confessed to doping and later served a two-year ban from his sport.
"During my ban it was Scotland where I spent a lot of time, in Glasgow and Edinburgh," he says. "When all the chips were down I came back here. When you do hang out with [Scots] you suddenly realise all the quirks I have in my personality are perhaps more do to do with my background and the blood running through my veins."
He laughs as he says it, then continues: "It's a haven. The Scots were the most forgiving and understanding of me when all the shit went down.
"I would come to Edinburgh and Glasgow and people would recognise me and say, 'All right, big man?' It was just really understanding."
Millar has become a considered voice in the anti-doping cause, serving on the World Anti-Doping Agency's athletes' committee. He is a realist, a man who sees shades of grey because he has lived them.
"Maybe that was the mistake people made years ago, saying that we go from black to white," he says. "In hindsight, perhaps it's a bit naive. People have to understand that you can't have a before and after, then and now. It has to be all together. Cycling is a complex sport and has a complex history. We have to accept that, live with what happened and understand and reconcile with that.
"We can't point fingers and say, 'Oh, he was really bad'. The bottom line is that that was the sport, the culture back then. We have amazingly turned the culture around in a very short period, especially when you consider that it was ingrained for decades, maybe a 100 years that the sport had been a certain way.
"Now we have riders who can win the biggest race in the world clean, riders who will never see a syringe, unless they are in hospital or need it for emergency situations. When I turned pro, the syringe culture was prolific. The sport has fundamentally changed and I think that is an example to most sports and many walks of life, how it is possible to change – if there is a will, there is a way."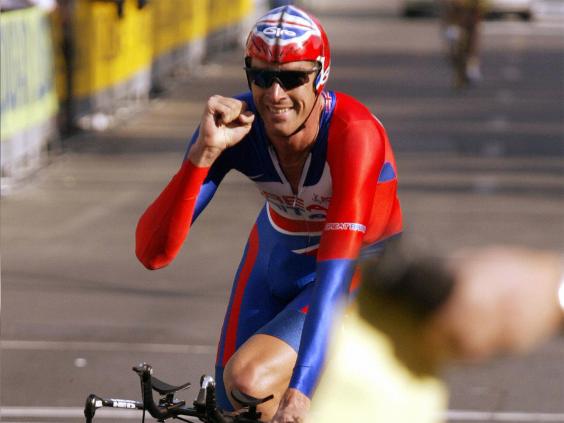 Millar had carefully planned his way out. One last Tour de France, the Commonwealths and a last hurrah in the Vuelta a España next month. Then he was left out of the Tour by the Garmin-Sharp team. It hit him hard – this is the race he has given up so much for, his obsession.
"Perhaps I had lost my perspective slightly on how important the Tour was to me. The Tour is what had driven me to be a professional cyclist, it had driven me to come back from my ban. I had to resolve my love affair with the Tour somehow. I thought it would just be by going round the Champs-Elysées for the last time – kind of being able to say goodbye. Maybe I didn't need that. Maybe I needed it to end the way it did because now I don't feel I've got any attachment to it any more.
"[The Commonwealths] for me on many levels is a lot bigger and I now understand how much more important this is for me than racing for a corporate team. It's pulling on a Scotland jersey and racing for Scotland, it's who I am."
Milestones, millstones: A career on the road
From highs…
2000 Tour de France Perhaps Millar's finest hour came early in his career, with victory in the opening stage time trial around Futuroscope theme park, near Poitiers.
2007 Tour de France A year after returning from his doping ban, the Scot made a long, lone break on stage two to Canterbury in front of a forgiving British crowd.
2011 World Road Race Championships Millar captained the British team as Mark Cavendish secured World Championship glory.
To lows…
2003 World Time Trial Championships The golden ride that turned rotten. Millar zipped to victory in Ontario, Canada, but his result was later stripped following his doping admissions.
2002 Vuelta a España Millar abandoned the race on the fearsome climb of the Alto del Angliru in Asturias in protest at the danger it posed.
Biarritz, 2004 Millar was sitting with Dave Brailsford in a Biarritz restaurant when the gendarmerie came calling, having found empty EPO syringes on his shelf. A two-year ban followed.
Teddy Cutler
Reuse content