Alastair Cook has opened the door for Moeen Ali to move to the top of the order for England in their forthcoming Test series against Pakistan but also admitted the all-rounder might not stay in the role for the following tour of South Africa. 
England dispensed of the services of Adam Lyth for the trip to the United Arab Emirates, after the Yorkshire batsman's poor Ashes series alongside the England captain at the top of the order. They then travel to South Africa for a four-Test series that starts in December.
That leaves Moeen, who batted at No 8 against the Australians this summer and whose spin bowling with be critical in the Middle East, and Alex Hales as the main contenders for the role.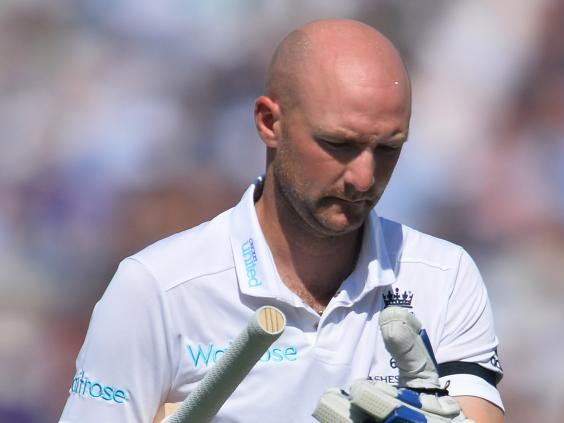 Although Cook did not give any guarantees during an interview on Sky Sports News, he did say: "We have to be flexible. We might have to have a short-term option. 
"It might be that Mo opens the batting in this series and not in South Africa or that Alex takes his chance in a warm-up game.
"So we have options and we have to be clear pretty early on what we're going to do.
"It's a pretty tough job, [opening], you're playing against the best bowlers in the world who are fresh, with the new ball. And it's a big step from county cricket to international cricket."
Cook said the side cannot afford to rest on their laurels after winning the Ashes, especially as they head out to the UAE where England were beaten 3-0 in 2012 and where Pakistan have never lost a series. Cook pointed out there is little time to sit back and enjoy success in the modern game.
"It's been a brilliant couple of weeks off after you win such a big series but it's amazing how quickly it has come round again," he said.
"There is no rest and the guys have to park the Ashes and start looking forward. Winning away from home in international cricket is not done very often at the moment."
Reuse content