As the dust settled on England's crushing Test defeat of India the selectors were emboldened enough to let the grass grow under their feet. Instead of opting for serial changes in the one-day squad for the series which starts next Monday, they made only one significant change.
Responding to irresistible pressure they included the gloriously powerful Alex Hales in the party of 15. But there was no place for Ravi Bopara, which may well mean the end of his international career in all formats.
Steve Finn, now almost fully restored in mind and body, has been recalled and will, it is to be hoped, once more take his place as a key component of the attack. Not the least of his jobs will be to take early wickets.
Although Hales has made an unanswerable case for selection after scoring runs across the board for Nottinghamshire this season he is not certain to play in the starting XI. Alastair Cook is now secure as captain again in both Test and one-day sides and he will have to open the batting. His partner in 38 matches, Ian Bell, is a difficult man to drop.
When England were beaten by Sri Lanka earlier in the season, which followed a buffeting by Australia in the winter, it was clear that their one-day cricket was not up to scratch. But the selectors clearly feel that they were moving along the right lines and that Hales might provide the missing link.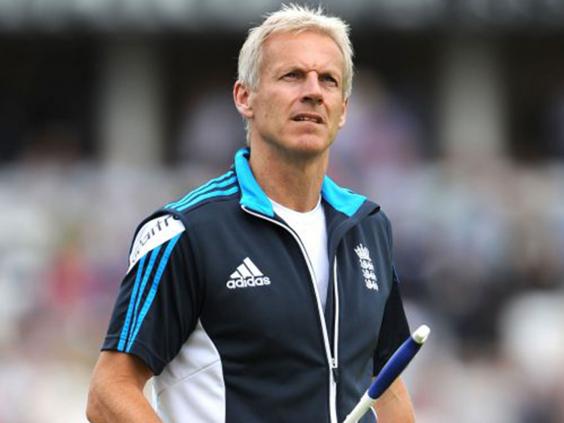 Peter Moores, England's coach, said: "With the one-day side, the first thing we have to accept is we had the series against Sri Lanka and we learnt quite a bit. We didn't quite look right as a team, so we've got areas where we've got to get better. Once everybody accepts that we're in a good position to move forward."
It has been decided that they can do that without the likes James Vince, who has been scoring heavily for Hampshire, James Taylor and Jonny Bairstow. They all played for England Lions earlier this month.
Bopara might be especially miffed at his omission after playing 108 ODIs. Asked to bat at No 3 for the Lions against Sri Lanka in the mini-triangular series, he scored a hundred which propelled them to victory.
Had Cook not been part of the equation any longer, it might have been different. But the captain's stock has risen in three transformative weeks.
How close he came to quitting was confirmed by Moores after Cook's own admission that he thought of giving up the job after the fourth day of the second Test against Sri Lanka at Headingley when England had thrown away a dominant position.
Moores said: "He spoke to his wife, he came back and, significantly, at the end of that Test, he turned round to Mike Atherton in a TV interview and said: 'I'm in this for the long haul. If people don't think I should be captain then I accept that but I want to be England captain. I want to help take a team forward, I want to move it on.' That was quite significant for him to say that publicly, because it showed his resolve and probably helped him over the next couple of matches."
England have clearly perked up considerably after the turnaround in the Test series when they came from behind to win 3-1, securing both the last two wins in three days. They have determined that Cook can do the job both as captain and front-rank batsman, insisting that his strike rate is sufficiently high against the two new balls that are now used.
Squad for five-match series v India beginning next Monday
A N Cook (capt), J M Anderson, G S Ballance, I R Bell, J C Buttler (wk), S T Finn, H F Gurney, A D Hales, C J Jordan, M M Ali, E J G Morgan, J E Root, B A Stokes, J C Tredwell, C R Woakes.
Reuse content