In many ways, Andrew Strauss will feel that he has been here before. When he became captain of England the side were in an unholy mess. They had just dismissed both their coach and Strauss's predecessor as captain.
The individuals concerned were, respectively, Peter Moores and Kevin Pietersen. Six years later, almost three after his retirement from playing, Strauss has taken over as director of cricket, now running the show outside the dressing room instead of inside it. The parallels may not be exact but they are uncanny.
Last time, Strauss had to create a new culture because other people had decided the fate of Moores and Pietersen. This time, Strauss has chosen the course. He has sacked Moores, he has told Pietersen that he is not part of England's plans for the foreseeable future.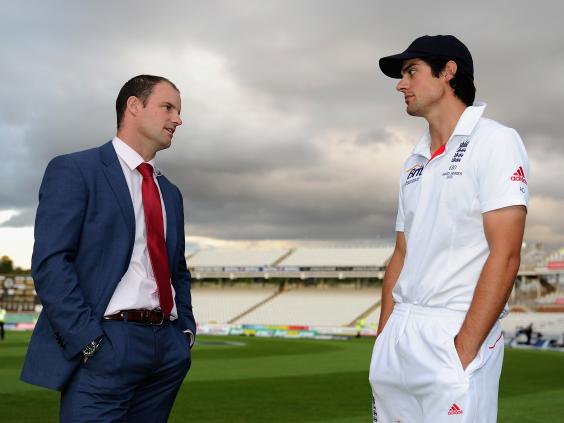 England spent the first part of Strauss's captaincy with a temporary coach (Andy Flower, who was later made permanent), as they will do this time (Paul Farbrace, who does not want the job). For those with short memories the shambles in early 2009 seemed as though it could never be surpassed. It can only be said that this one is having a jolly good go.
Strauss pulled England from the mire last time; eight months later they regained the Ashes (largely, incidentally, without Pietersen's assistance, as he was injured for much of the series). It seems too much to expect he can perform a similar improbable trick this summer.
First, England have to defeat New Zealand in the series which starts at Lord's on Thursday. They are favourites, if only because so many of the tourists' key players are arriving from their duties in the Indian Premier League barely in the nick of time. The IPL has many attributes, but Twenty20 is hardly any way to ready oneself for Tests in England.
But it is undeniable that there is a corrosive influence at work which is bound to affect the home dressing- room. Pietersen is as omnipresent now as he was then, this time apparently unassailable in the public-relations war, whereas then Strauss held the aces.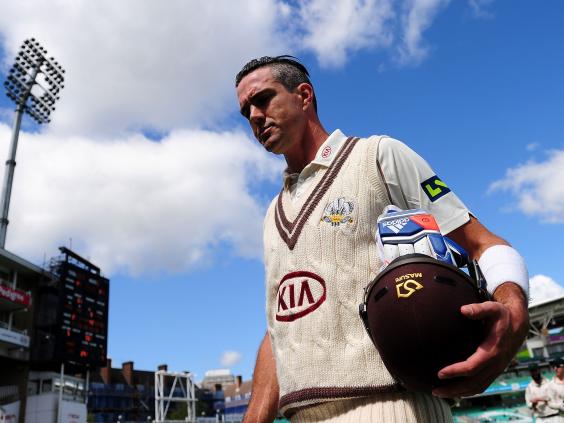 When Strauss was belatedly summoned to the captaincy – the subsequent evidence shows that he should have been appointed well before – he wanted Pietersen in his team, albeit back in the ranks. "There is some bridge-building to be done and I'm not going to lie about that," Strauss said on that day at Lord's. "KP has been very supportive, I have a pretty good relationship with KP and I think he is going to be fine. He is going to come back and score a lot of runs for England and be a very impor-tant part of the dressing room."
And so he did and so he was. Pietersen was occasionally brilliant under Strauss's captaincy. But it did not start out well. On the first tour to West Indies after Strauss had assumed the captaincy of which Pietersen had been deprived, Pietersen was a handful. He gave an interview in which he said he was at the end of his tether, and so divisive was it that this newspaper said: "The time is rapidly coming when the selectors will have to consider whether England are better off without their best player."
But the pair reached a rapport of sorts, and in the great Ashes series win of 2010-11 Pietersen was at times astonishing, especially in Adelaide, even by his luminous standards. Yet by 2012 the relationship was under strain, again brought low by Pietersen's self-absorbed behaviour.
They shook hands, reached a rapprochement, Strauss retired. That seemed to be that. Then last autumn Pietersen's autobiography was published. In this he squarely points the blame at Strauss and Andy Flower for allowing bullying in the England dressing room – and this at a time when England became the best team in the world. The book is also scathing in a milder way about Alastair Cook, whom it portrays as the archetypal establishment man: Ned Flanders from The Simpsons.
Given this brutality in print, it is remarkable that anybody should assume that either Strauss or Cook could easily forgive and forget a mere six months later.
Cook might have indicated that he would resign the captaincy were Pietersen to return, but it should not be assumed that Strauss was any less vociferous in his demands that Pietersen should play no part in the foreseeable future. The saga has been complicated by two factors: the intervention of the incoming ECB chairman, Colin Graves, on 1 March, and the epic triple hundred by Pietersen last week.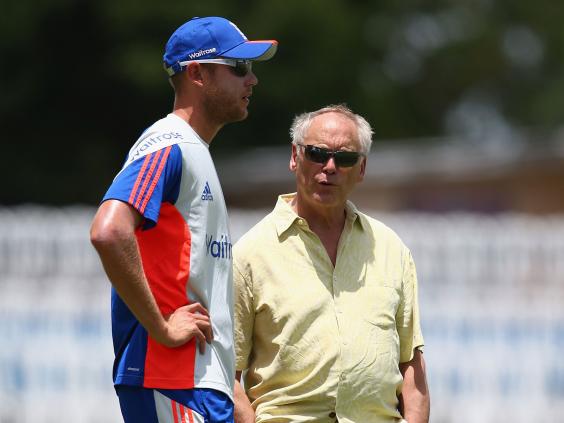 It has been generally reported that Graves, in his BBC radio interview, opened the door for Pietersen's return. This was a liberal interpretation of what he said by media anxious not to let the Pietersen story drift off into the sunset.
Graves said, in answer to a question about whether there was a way back for Pietersen under a new regime: "The first thing he has got to do certainly if he wants to get back is start playing county cricket again for somebody. The selectors and coaches are not going to pick him if he's not playing, it's as simple as that." Pressed further, Graves said: "At the end of the day it's down to the selectors, down to the coaches, of what they see is best for English cricket. They will make the decisions and I will support them when it comes to that decision."
At no time, even in a newspaper interview later, did Graves say that Pietersen would definitely return. Quite the opposite, and he was right to be miffed, as he indicated in his statement on Friday, which tried to regain some of the ground the ECB had lost. Unfortunately, it was probably as about as successful as their attempts will be to regain the Ashes. Every run of Pietersen's 355 not out for Surrey was compiled precisely because he saw a way back.
Strauss may feel he has been here before. But he will need all his qualities of calm statesmanship not only to ensure that the side is ready and willing but to persuade a coach that England are worth coaching (not least the genuine favourite, Jason Gillespie).
He may be grateful that the Kiwis, no pushovers, are likely to be undercooked. Pietersen will continue to stalk England awhile yet. However, it would be a grievous mistake to underestimate Strauss.
Reuse content