England's new one-day captain Eoin Morgan has insisted his promotion will not change the side's position towards Kevin Pietersen, quashing the controversial batsman's fanciful hopes of a recall.
It is more than a year since Pietersen last wore the Three Lions, having been sacked after England's ill-fated Ashes tour, but his star status and provocative public comments mean his name is never far from the media.
He caused a new stir earlier this week during a commentating stint at Australia's  Big Bash tournament by suggesting that Morgan wanted him back in England's one-day squad.
The Irishman has a more cordial relationship with Pietersen than many of his former team-mates, but made it clear on arriving in Australia that he was happy with the  15-man party.
Pietersen's intervention ensured the situation was revisited on the eve of the Tri-Series but Morgan was keen to remove any doubt this time.
"I think this is a good opportunity to clear things up, given that Kevin has a lot of opportunity to talk in the media and get his point of view out there," said Morgan. "I'm very happy with the group of players I have. This is the best group of players we have to drive the England team forward over the next two months, in particular.
"Kevin's situation hasn't changed over the last year. It's been reiterated over months and days. It was reiterated before Christmas by the chairman of selectors [James Whitaker] and I'm reiterating it again just to clear it up."
Morgan's frustration at the Pietersen issue overshadowing the squad's first week Down Under became obvious when he was asked directly if the 34-year-old would make the team stronger.
"I think that's a terrible question," Morgan said, stony-faced. "Kevin is not in the side, he won't be in the side for the foreseeable future, so there's no point in answering that."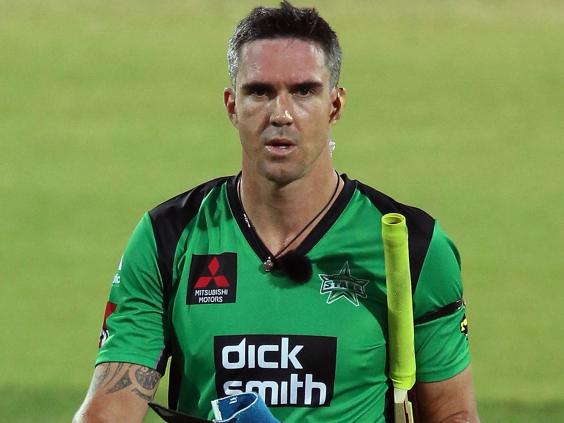 England face a more pressing problem than Pietersen as James Anderson is still struggling with a knee injury that kept him out of the recent tour of Sri Lanka.
He sat out England's second warm-up match against a Prime Minister's XI in Canberra in the hope of featuring at the Sydney Cricket Ground last night against Australia.
"Probably the only concern at the moment is Jimmy. He will go through a full practice and see how he pulls up in the morning," said Morgan ahead of last night's Tri-Series opener.
"[Resting Anderson] was more [about] managing his workload coming back from his injury. We decided he wouldn't be able to play three games in a week.
"I obviously want a full squad of players to pick from. Hopefully, he'll be fit for selection and if not he will be in time for Brisbane."
Should Anderson require rehabilitation time, England face a choice between Chris Jordan and Steven Finn.
Jordan offers superior batting but struggled badly again with his line and length against the PM's XI, shipping 60 runs in six overs as he was targeted by Australia's all-rounder Glenn Maxwell.
Finn, meanwhile, is still short of the form that briefly made him England's most threatening one-day bowler. He has bowled only four overs on tour, having lost out to Jordan last time out.
The batting order looks settled, with each of the top three having scored at least fifty in both warm-ups.
Ian Bell's 187 against the PM's XI is England's highest ever one-day score and he will be looking to take that form into the Tri-Series against India and Australia.