How ludicrous it seemed as the final disaster unfolded. Barely 10 weeks earlier, England had landed in Australia as three-times holders of the Ashes and dead cert favourites to take the glittering prize for the fourth consecutive time.
Such a feat had not been managed since Victoria was on the throne. After the events of this winter that particular achievement may have to wait until the next, as yet unborn, Victoria is queen.
England's quiet public confidence was matched by a private ebullience about their chances after winning 3-0 at home. There was hardly an Australian on the planet who expected anything else than another working-over by  the Poms.
By the time the teams lined up at Sydney for the fifth Test, the tourists with three debutants, inevitability was in the air.
As in all the previous matches, England built a platform for dominance and eventual victory, which was both thrown and wrested away. It was never to improve after that heady opening day at Brisbane when Australia were 132 for 6 and two nations thought it was business as had become usual.
This has been the harshest of lessons for English cricket, for its players, coaches and administrators. It is the third time that England have suffered a 5-0 loss in Australia, the second in three tours, the least expected (in the sense that these reversals are never expected) and the most woeful (in the sense that they are always woeful).
Read more:
England have played well below the required standard; Australia have played in a manner which had seemed beyond them. The tourists arrived with a team carefully assembled over the years, with a nip here, a tuck there, the selectors priding themselves on operating with the skill of a crafty cosmetic surgeon so that the joins could not be seen.
ASHES PODCAST: Stephen Brenkley and Tom Collomosse discuss the third day of the Fifth Test. Listen below…
Australia were the team that had been cobbled together, largely with spare parts that did not quite seem to fit. Yet by yesterday that seemed a masterpiece of genetic engineering while their opponents amounted to no more than a motley crew, who have used 18 players in a series lasting six weeks. By the end there was no semblance of strategy and it really was selection by sticking the pin in the donkey.
In the past few days there has been much talk of rebuilding (which is different from cosmetic surgery) and that the process should start imminently. Andy Flower, the coach, Alastair Cook, the captain, Graham Gooch, the batting coach and David Collier, the chief executive of the England and Wales Cricket Board, have all talked about it.
The trouble from one viewpoint, however, is that everyone wants the rebuilding to happen while they are still in place. Flower wants to stay, Cook wants to stay, Gooch wants to stay, Collier wants them to stay.
From this perspective it looks as if Tim Bresnan is about to cop the blame for the entire farrago and may be exiled to Pontefract for the rest of his life.
The first question to be asked, therefore, is whether there is a case for doing nothing. Patently there is not, especially when Flower talks of the end of an era, as he did on television. It is a theme he may well be invited to explore further in the coming days, on the lines of what exactly does he mean?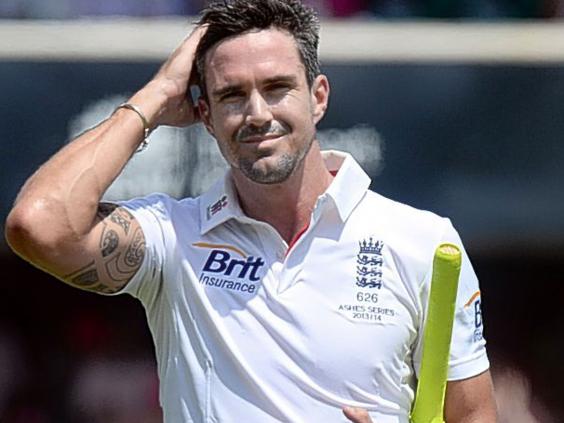 There will be no full-scale inquiry as there was after the 5-0 defeat in 2006-07, when the former golf administrator Ken Schofield was asked to wield a broad brush. It does not seem that there was an investigation either after the 5-0 reversal in 1920-21 but that was cut from different cloth. It is possible to envisage a scenario in which Flower and Cook both continue, as well as Gooch, whose vast experience may be more invaluable now than ever. Indeed, they may be assisted by Ian Bell, Kevin Pietersen, Jimmy Anderson, Stuart Broad and Matt Prior when England play their next Test match, against Sri Lanka at Lord's in June.
Could Richard Halsall, Flower's effective second in command and a key sounding board who has always seen top-level coaching as a temporary position, be the Bresnan of the back-room staff, consigned to a public school teaching job? It (and he) deserves more than this and it deserves less.
England have played abjectly on this tour because they were unable to respond to Australia's beautifully laid plans. The home side's batsmen came out slugging and the bowlers bombed England's batsmen at any opportunity. Nobody exactly liked it but some liked it rather less than others.
The watching public will be perplexed. There is a mood for drastic changes, which is understandable in some respects but ignores what England have achieved before. This may simply be a major blip against opponents who were desperate to succeed and marginally underrated.
In a way, the withdrawal of Jonathan Trott and the retirement of Graeme Swann give England some latitude. So too does the advent of Paul Downton as the new managing director of England cricket and Jimmy Whitaker as the new chairman of selectors. That relieves scrutiny of others further up the food chain, the chairman of the ECB, Giles Clarke, and the chief executive, Collier.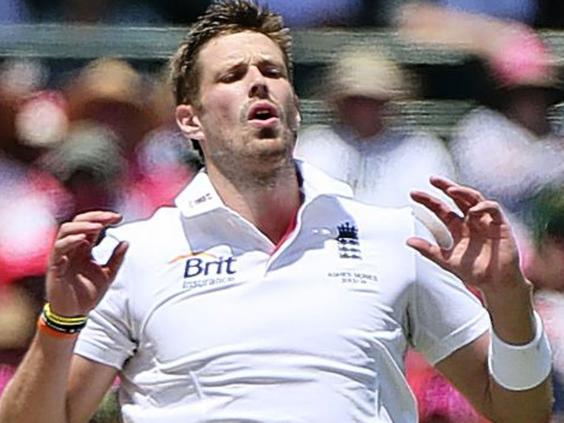 Replacing Trott and Swann in the mid to long term will be hard enough without any need to throw out the baby with the bath water. Cook, Bell, Pietersen and Anderson have varying degrees of big cricket left in them, but how much they want it is also to be considered. This is a chance for Cook to rethink his whole approach, if that is possible between now and June, during which period he also has the pleasurable though demanding responsibilities of becoming a father for the first time.
There is nobody else except there is always somebody else, in cricket as in life. It is definitely possible to muse on how much of the natural leader there is in Cook's pleasant demeanour.
Flower is a different case. He has declared his intention to stay and he will stick with it. But the summer, with India following Sri Lanka, now takes on a different hue. India will not be the pushovers they were three years ago.
Suddenly, where to go and how to get there are not easy paths to map. But the hue and cry is not about to lead to the removal of the men at the top. Nor should it. Flower and Cook got England into this mess; they now have to get them out of it.
Reuse content