The Courier Mail has continued its 'Broad Ban' campaign, despite seeing their attempts to unsettle the England bowler backfiring in spectacular fashion on the first day of the First Test.
Ahead of the start of the latest Ashes series, the Brisbane based paper vowed it would not use the name of Stuart Broad in its publication, a snub stemming from his refusal to walk during the Ashes series in the summer.
Yet, the Courier Mail were put in a difficult position after Broad stole the show at the Gabba, ripping Australia's top order apart and closing the day with figures of 5-65.
 However, thanks to the wizardry of Photoshop, the front page of the paper saw Broad's image 'cut out' as he celebrated with his team-mates, while there was no mention of his name either, with the headline reading 'Phantom Menace - English medium pace bowler skittles Aussies'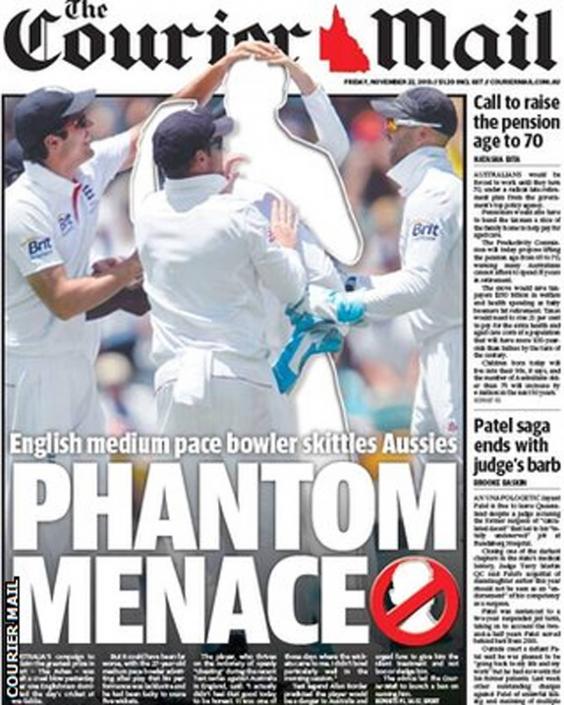 Broad for his part appears to be revelling in the attention, so much so he was pictured heading into a press conference with a copy of the paper under his arm.