England have been dealt a massive blow in their attempt to retain the Ashes with the news coming that under-fire batsman Jonathan Trott is flying back to the United Kingdom due to a stress-related illness, ruling him out of the remaining four Test's against Australia.
Trott's departure comes after England suffered an embarrassing 381-run defeat in the first Test in Brisbane, with Trott coming in for criticism for his dismissals in both innings as he failed to deal with fast bowler Mitchell Johnson.
"Trott will take a break from cricket for the foreseeable future and will take no further part in the tour," the England and Wales Cricket Board said on its official Twitter account.
In a statement released by the ECB on behalf of Trott, the Number Three said: "I don't feel it's right that I'm playing knowing that I'm not 100 percent and I cannot currently operate at the level I have done in the past.
"My priority now is to take a break from cricket so that I can focus on my recovery."
Johnson's Australian team-mate David Warner had previously said that Trott was scared of the left-arm bowler, prompting a strong response from England captain Alastair Cook who defended Trott by claiming the comments were "disrespectful to any professional cricketer".
32-year-old Trott's departure is somewhat reminiscent of the 2006-07 series, when opener Marcus Trescothick was forced to return home from Down Under after he also suffered a stress-related illness.
Trescothick took to his personal Twitter account to express his sympathy for Trott, and sent his best wishes in the hope of a quick recovery for the South-African born England batsman.
"Let's not start pointing (too) many fingers at the reason why and how, let's just think about the man," Trescothick added.
Michael Yardy also returned home during the 2011 Cricket World Cup after he suffered from depression.
The ECB managing director Hugh Morris described Trott as "an incredibly talented cricketer who has proven himself time and again for England" following his departure.
"The cricket side of things is unimportant now, all that matters is that Jonathan is given the time, support and space he needs to recover," Morris added.
"We fully support his decision to leave the tour and the ECB will provide all the assistance we can to help Jonathan and his family through this period."
The fallout from the first Test has been dominated by a war of words between the two camps, following Australia captain Michael Clarke's fierce comments in the latter stages of The Gabba Test in which he told James Anderson to "get ready for a f****** broken arm" as the hosts search for the match-winning final wicket.
Clarke has since been fined 20 per cent of his match fee by the International Cricket Council for "using language or a gesture that is obscene, offensive or insulting'', while Warner also admitted he may have gone too far in his comments about Trott's struggles on the tour.
"I made those comments for a reason," Warner told reporters at Brisbane airport on Monday.
"Look, yesterday, the bounce and pace got to them again.
"It is Ashes cricket. Probably went a little bit too far with the comments, but it's cricket and now it's in the back of their mind."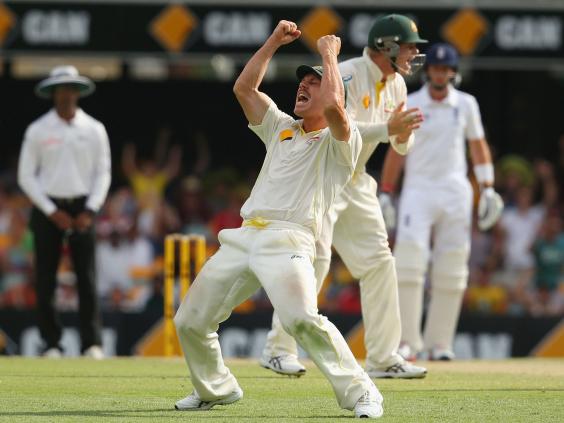 But England coach Andy Flower has confirmed that Warner's comments did not have an impact on the decision of Trott's departure, although he hit out at the Australian's for making comments about opposite players as "disrespectful".
Having been asked if Warner's words were to blame, Flower said: "That would be inaccurate.
"As I said earlier, Jonathan has been struggling with this condition for quite a while and has managed it very successfully but we've been on tour for about a month.
"He's had his ups and downs through that month and it is not directly related to that.
"I would also say that I think players commenting about fellow professionals in the media is disrespectful.
"I think on this occasion he has got that horribly wrong.
"I think we set different standards to that and one of the reasons we don't like commenting about opposition players is because we don't know what is going on their dressing room, we don't know what is going on in their private lives."