Former England batsman Marcus Trescothick has explained how Jonathan Trott will have faced an "awful thing to go through" in making the "horrible" decision to return home from the current Ashes Series in Australia after suffering a stress-related illness.
Trott looked severely out of sorts in the first Test at the Gabba in Brisbane last week, and the decision was announced early on Monday morning that Trott would be heading home and playing no further part in the 2013-14 series.
Trescothick went through a similar ordeal in 2006 when, on tour in Australia, he suffered a similar illness and was forced to fly home before the first Test had even begun. The Somerset opener would never play for England again following his sad departure.
Speaking to BBC Radio Five Live, Trescothick said: "It would have been a horrible decision for him to make and it would have been an awful thing for Jonathan to go through.
"He's done the right thing to take a bit of time off, to relax and get things right."
England coach Andy Flower confirmed that Trott would be leaving the squad in a press conference, while the England and Wales Cricket Board released a statement on behalf of South African-born Trott explaining the decision.
"I don't feel it's right that I'm playing knowing that I'm not 100 percent and I cannot currently operate at the level I have done in the past.," Trott said.
"My priority now is to take a break from cricket so that I can focus on my recovery."
But Trescothick, who still plays for his county for whom he has featured for since 1993, added that the situation will hopefully improve over time with both the batsman himself and the England coaching staff developing a better understanding of the condition.
"I'm sure that the players and the management would have got a better understanding of it over time," Trescothick explained.
"You get very good at hiding these kind of things until it reaches a point where you have to tell someone.
"I'm sure the England management have good experience of dealing with these problems. They're a lot more educated, maybe they have been dealing with it but sometimes it gets too big."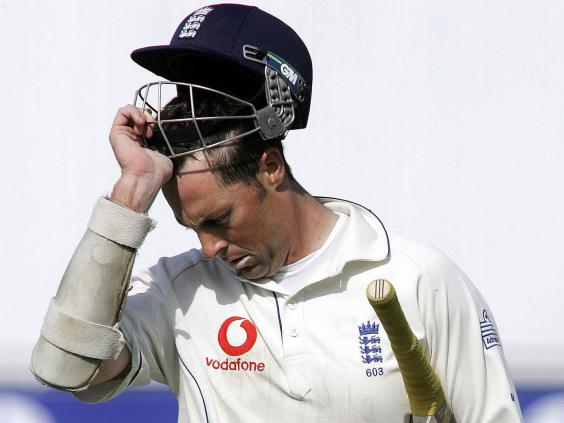 The England coaching team have had first-hand experience with dealing with such situations, with Michael Yardy also leaving the squad due to depression during the 2011 Cricket World Cup – Yardy also returned home from the tournament which was being held in south Asia.
Trescothick, who made 76 Test appearances for England during his successful international career, has also stressed the importance that people who criticise Trott do not have experience of the illness and should remain tight-lipped on the matter.
His words come after Australia batsman David Warner labelled Trott "weak" for the way he was dismissed in both innings of the first Test, although his comments came before Trott's condition had been revealed to the public and he has since admitted that he may have gone too far but still stands by his words.
"I think people who hold those views [that he's soft] have generally not experienced it in any form," Trescothick added.
"If you experience depression, then you totally understand and sympathise. It's debilitating, non-stop. It takes into account nothing at all - what house you live in, what car you drive, how much you earn, what job you do.
"It has no reflection on what job you do.
"There's no hiding place from it - the mind is an amazing machine that people are struggling to understand and control. It may take a bit of time to get back on track again."
Former Derby captain Luke Sutton, who also suffered from a similar illness, has hit out at both Warner and the Australian media for their treatment of Trott in a series of posts via his Twitter account.
"David Warner wasn't to know but that's the point! Don't make comments on a fellow pro because you don't know what's going on. Very poor by him," lambasted Sutton, who has since retired from the game.
"Also just to add this is NOT a weakness, it is an ILLNESS. I hope the Aussie media get this point but I have very little faith they will.
"Trotty is a quality person and player. I wish him all the best and I'm sure he'll get the proper help & support from good people.
"That's why David Warner should feel ashamed of his comments on a fellow pro. And that is exactly why people should think before making irresponsible comments about a player's form and mental state!"
Reuse content