If there was ever any doubt about how long a week can be in international cricket, then the last seven days or so could not have made the point clearer for England.
Just over a week ago they were about to start the first Ashes Test in Brisbane, buoyed by a victory in their previous warm-up game and seemingly perfectly prepared for anything Australia might throw at them.
Now they find themselves trying to recover from one of their most humiliating defeats in recent memory and the loss of one of their most dependable and consistent batsmen.
Jonathan Trott's departure from the tour leaves England needing a new number three and with either Joe Root or Ian Bell set to move up to fill the vacancy, the selectors must decide which new man to bring in lower down the order.
With Andy Flower definitively saying that nobody else will be called up to the squad, the battle for the number six slot is essentially a three horse race between Jonny Bairstow, Gary Ballance and Ben Stokes.
Bairstow is the only one of the trio with any Test match experience, having played a dozen times for England since making his debut against the West Indies in 2012, and he is also the oldest – although the difference is barely more than a couple of months and at just 24 he can hardly be said to be a grizzled veteran.
The fact that Bairstow was in the England side as recently as two Test matches ago might suggest that he is the automatic choice to step into the line up, he is after all familiar with the pressures of the role and has some experience of facing this Australian side.
Then again there is an argument that this might be the very reason not to pick him for Adelaide.
While there can be no doubting Bairstow's talent, and considering his age he could certainly go on to have a successful England career, his record so far has not been great.
He is yet to make a Test hundred, although he did make 95 against South Africa last year, but more worryingly, given his relatively short career so far, his technique has seemingly already had two major flaws.
At first he seemed particularly susceptible to short pitch bowling and while this is something he has worked on, a greater concern emerged this summer when he looked extremely vulnerable to the straight full ball – a fairly major chink for any batsman to have in his armour.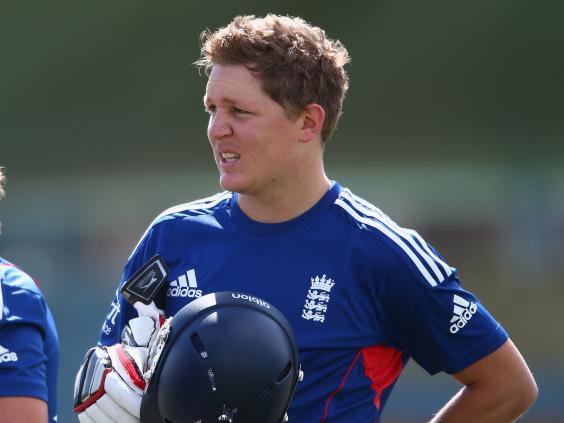 The other conventional batsman England have available is Gary Ballance, who forced his way onto the tour thanks to a fantastic season with Yorkshire that saw him score 1251 runs, the most in Division One, including five centuries at an average of 62.55.
However Ballance is almost completely untested at international level, with just a single ODI cap to his name – a four ball duck against Ireland this summer – and while the selectors would not have chosen him for the trip if they didn't think he had the ability, the next Test at Adelaide would certainly be a very high pressure situation for him to make his debut.
Considering he is yet to post a decent score on the tour so far, the Zimbabwean-born left-hander surely needs an impressive knock in the warm-up game at Alice Springs if he is to force his way into contention.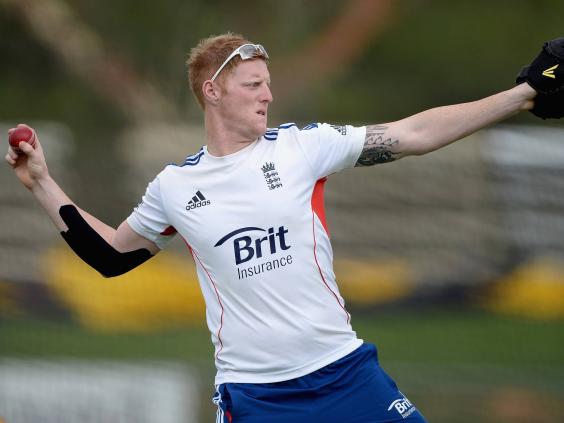 The final man in the running for Adelaide is Durham's Ben Stokes, who perhaps could be considered the riskiest pick yet simultaneously could prove to be the most rewarding selection.
Since Andrew Flintoff's retirement from cricket, England have been bereft of an all-rounder and while their four-man bowling attack has for the most part proved to be mightily effective, it has at times left them looking a little bit one-dimensional.
Stokes is supremely talented and while his first-class average of 35.64 is perhaps a little lower than the ideal figure for a number six batsman, he is a potentially devastating hitter of the ball, and with the ability to bowl at a decent speed, he would give England's bowling attack a welcome boost.
He is undoubtedly raw, in February this year he was sent home from an England Lions tour for persistent late-night drinking, although it speaks very highly of his talent that he has managed to work his way back into the good books of the notoriously disciplinarian Andy Flower so quickly.
With the warm-up match in Alice Springs starting tonight, it will be interesting to see which of the three can earn the selectors final approval – the tested yet somehow uninspiring Bairstow, the uncapped promise of Ballance or another debutant, the potentially explosive Stokes.     
Reuse content