For most of the past 18 months, Damien Martyn has been thinking what everybody else has been thinking. This is more or less that Australia would arrive, survey the scene, let loose their thunderbolts, give England a hammering, tuck their bat under their arm and head home with the Ashes secured again, job done until the next time.
Martyn, who took part in four Ashes series, has not yet had cause to reconsider this view entirely but it is now studded with caveats. Suddenly (and in the nick of time) he has seen different opponents, a team that not only deserves to share the same arena but will not retreat at the first sign of trouble.
"I said Australia was going to win easily but, with the series against New Zealand, we've seen a confident England and they've got momentum which is a powerful thing. I'd love Australia to win but I think it will be a close series.
"I have been in England when the team are fired up, the media are fired up, the public are fired up and they're hard to beat."
Of the series in which Martyn played Australia won three and lost one, in 2005. At his elegant peak, he was a great batsman who was part of one of the greatest of all sides. Perhaps he was at the top of the mountain in 2001 when he played his first series against England, scoring two hundreds and averaging 76.40, and again in India three years later when Australia won a Test series there for the first time in 30 years and he had successive scores of 114, 104, 97 and 55. But there were not many low points in between.
He senses that there may be something afoot in England similar to 2005 when Australia also came as favourites, then seeking their fifth successive win in England. The difference now is they have lost here three times in a row – starting with that epic series of 10 years ago ("great to be part of. The wheel goes round, it was always going to happen. You can't win for ever.")
Martyn considers that the fate of the Ashes will lie in the hands of the bowlers and whichever batting side blinks first. He is also setting much store by what happens in Cardiff, where the first Test starts next Wednesday.
"I think if Australia lose the first Test they've got a lot of hard work," he said. "It will be interesting to see how both sides go about it. Are they going to be cautious or will we see one side and go for the jugular to go 1-0 up in the series? Both sides have opportunities and one of the big issues is the two bowling attacks. There are going to be some intriguing battles, not least involving Mitchell Johnson. Can he regain his form of last time?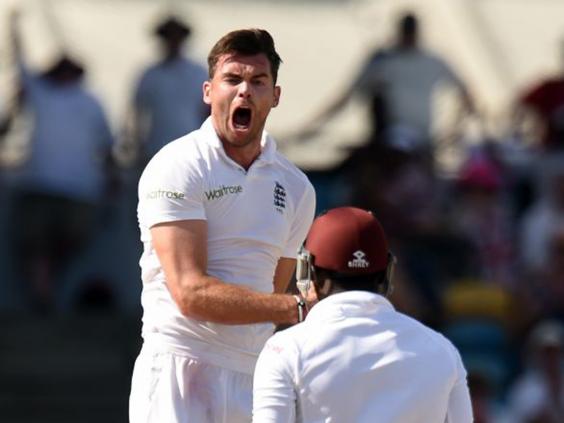 "Jimmy Anderson, the best new-ball bowler in the world, against David Warner and then if England can get Steve Smith and Michael Clarke in early, it's all possible."
Martyn has never been shy of offering a singular, sometimes unpopular opinion, which has helped to make him an engaging commentator on the game. He was a singular character as a batsman too, mercurial, independent. You never quite knew what you were going to get, except that it was all done with a languid air, with time to spare.
His career was split into two distinct parts. He was destined to play for Australia from an early age and he talks longingly still of those formative years in Perth, where the family migrated after leaving Darwin when he was three following the devastation wrought by Cyclone Tracy in 1974. He is the only Test cricketer to have been born in Darwin.
"Life was a bit less complicated in those days," he said. "It was really just playing cricket in the summer and football in the winter. Everybody who has played international cricket... one of the sports takes off and cricket was it.
"What happened was that I was playing under-12s cricket when I was around 10 and out of 12 games I got 10 hundreds. With football it is more a team thing but in cricket stats stand out. Your name gets sort of marked and you go through the ranks then."
Through the ranks he went, all the way to the Australian Academy at 18, the Western Australia state side at 19, the Australia Test side at 21. After seven matches he was dropped for six years and 68 matches, the third-highest gap in Australian cricket history.
"I was disappointed to start with, you experience this huge rush and all of a sudden you're out of it," he said. "The reason I had to wait six years to get back was that they had so much talent. There has got to be a spot available, you don't just make spots available."
When at last he made it back he found himself part of a legendary team ("humbled to be part of it") and was determined to make it count. The hundreds began coming – the first at Edgbaston in the opening Test of 2001.
Then suddenly it was over. Two matches into the 2006-07 Ashes series, Martyn walked away for good. He was out of form and had considered retirement at the start of that season.
"I felt that if I wasn't playing to the best of my ability then I don't want to let down my mates. To get away from the game and freshen up can be good and at that stage I was burnt out in a sense.
"It's fun now because I've been out of the game nine years and I'm talking about players I didn't play with. You've got to leave the game, get over it and come back with a positive attitude."
Damien Martyn will be a columnist for The Independent throughout this summer's Ashes series
Reuse content