England's resurgence in the one-day format in the past two years has been astonishing but the identity of the most improved all-round player in that time may not be immediately apparent.
It is two years to the day since England embarrassingly exited the 2015 World Cup at the group stage, prompting captain Eoin Morgan to revolutionise their approach.
Their batting, in particular, has gone up several levels and eight of their 10 highest scores of all-time in the 50-over format have come since their elimination in Australia and New Zealand was confirmed.
It should therefore be no surprise that the likes of Joe Root, Alex Hales, Jos Buttler and the pioneering Morgan himself have sharply increased their averages and strike rate.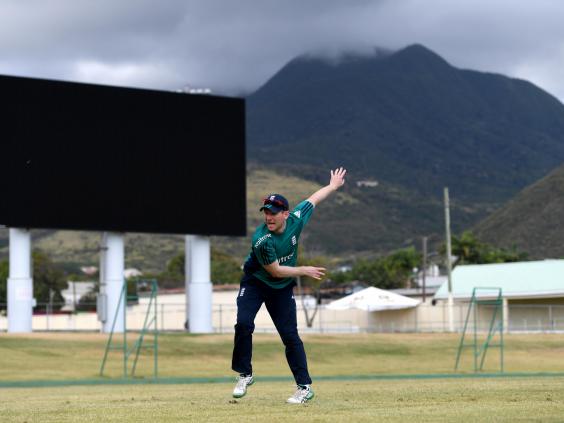 Looking at figures from March 14, 2015 onwards - the day after that World Cup exit - England's first-choice top six of Jason Roy, Hales, Root, Morgan, Ben Stokes and Buttler average at least 40 with Root topping the charts with 61.68, auguring well for the forthcoming Champions Trophy.
But only one man has polished all facets of his game.
It is not Stokes, who among the established batsmen has enhanced his figures the most, with his batting average climbing from 15.66 before Australia and New Zealand to 40.08 over the last two years.
Stokes' strike-rate has also shot up, going from 75.80 to 107.96 - an incredible differential of 32.16.
However, while there has been a slight improvement in his economy rate, the Durham all-rounder, controversially left out of the World Cup squad two years ago, has conceded four runs more per wicket.
Instead, it is the smiling, unassuming Chris Woakes who has risen to the fore by bettering his batting and bowling averages as well as his strike-rate and economy.
Despite batting no higher than seven and usually at eight, Woakes is averaging 35.81 with a strike-rate of 98.00 in the last two years, contrasted with 19.04 and 77.97 beforehand, highlighting the embarrassment of riches England have at their disposal.
And in an age where bat is increasingly dominating ball, the 28-year-old is the only bowler to have upgraded both his average, by 3.70 runs to 30.55, and economy figures, cutting 0.78 runs per over off the latter.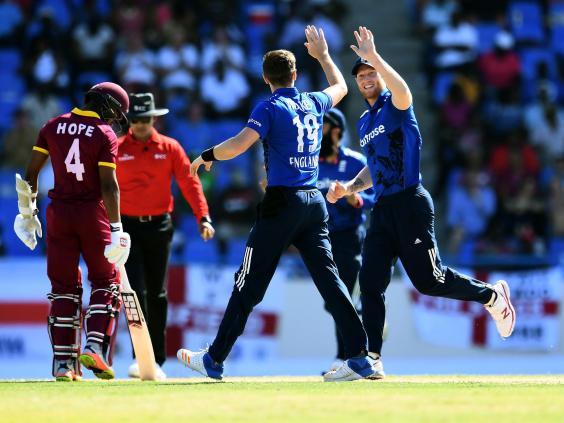 England's two centurions against the West Indies at Barbados on Thursday are other big winners, with Hales and new Test captain Root seeing their batting averages skyrocket by 22.51 and 21.64 respectively, while their strike-rates have both improved by double digits and Hales by more than 20.
Buttler, the scorer of England's three fastest centuries, has put 11.91 on his average and 17.52 on his strike rate and while Morgan's figures for his adopted country have also gone up (by 10.52 and 8.89 respectively) it looks tame in comparison to those listed above.
There is, however, one odd man out: Moeen Ali, whose average pre-World Cup exit was a healthy 33.27 but who has since managed a meagre 17.31 per innings with a strike-rate decrease of more than 10 runs per hundred balls.
The Worcestershire all-rounder's bowling average has significantly deteriorated although he has been England's most economical bowler over the last two years at 5.17 per over - marginally ahead of Woakes in that regard after the latter's three for 16 in eight overs on Thursday.
Moeen's fellow spinner Adil Rashid is often touted as England's best bowler in the 50-over format and has taken the most wickets over the last two years, with 52 at 33.73 - although he had only played five matches prior to the World Cup, rendering a comparison almost redundant.
Fast bowler Liam Plunkett has repaid the faith shown in him with improved batting and bowling averages in his second coming, while Steven Finn's fortunes with the ball have gone in the opposite direction.
PA
Reuse content