In what will assuredly not be the last word on the Kevin Pietersen saga, the new chairman of the England and Wales Cricket Board felt compelled to defend his integrity.
Colin Graves said he made no guarantees to Pietersen about a return to the England side and that he stressed in private telephone calls between them that he would back those who selected the team.
Pietersen rounded on the ECB in general – and by extension on Graves in particular – earlier this week after being told that he was not part of England's plans in the foreseeable future because of a breakdown of trust. After being informed where he stood by the new director of England cricket, Andrew Strauss, his former captain, Pietersen said in his newspaper column that he found what had happened deceitful.
But Graves, on his first official day in office, said: "In the past few days my integrity has been called into question, something I can't accept. Throughout my business career and my years at Yorkshire, integrity has been my watchword. It governs everything I do and is an important part of what I bring to the ECB.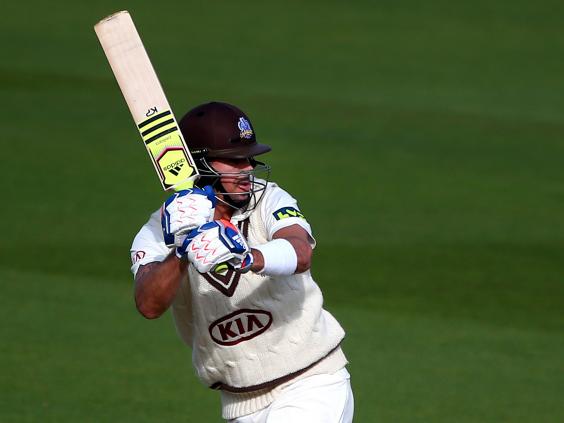 "So it saddens me that what was a private conversation with Kevin in March has been used to do just that. Back then, when we talked on the phone, Kevin asked if I thought his England career had ended in the right manner following the last Ashes series in Australia. I agreed that nobody particularly emerged with much credit from the whole episode, particularly given his achievements for England."
It was clear from the tone of Graves' statement that he feels as badly let down as Pietersen. Undoubtedly, he thinks he has been misrepresented and like everybody else involved with the running of English cricket would dearly like the whole issue to go away.
"Kevin felt he had a lot to offer and was interested in a dialogue with the ECB, sorting things out and working together," said Graves. "He would love to play for England again but wanted to contribute, whether as a player or not.
"I didn't make any promises. There were no guarantees that if he chose to exit his IPL contract, play county cricket and score runs he would be selected for England.  And I said he should make any decision on his future on that basis. I can see something has been misunderstood around the conversation and in the following debate – and perhaps how that happened.
"What I did stress was that when I took over as chairman I would back those people whose job it was to take decisions on team selection. I stand by that."
What Graves appeared to be saying was that Pietersen mistook a door not being slammed in his face for it being opened wide. At the heart of this may be the stark fact that England can simply not say that Pietersen will never be picked again, which is why Strauss used the term about the foreseeable future when he was fielding questions on Tuesday at Lord's.
In keeping with that line, Graves said: "Ahead of a big, busy summer of cricket, a clear decision needed to be taken. Given the history and the book, the simple fact is that bridges have still not been rebuilt and trust needs to be restored. That takes time – as Andrew Strauss made clear this week.
"Kevin was told on Monday and I completely support the decision that was taken.  He may not have liked what he heard but it allowed him to look at his opportunities. Despite everything, he can work with us to re-build the relationship and make a further contribution to English cricket. It was important he knew where he stood.
"Of course, I would like us to move forward and concentrate on the important matter of winning cricket matches. I don't want to add any more or go deeper into private conversations."
Pietersen may yet fill in some details on his behalf.
Reuse content