Many cricket fans woke up this morning hoping to catch the closing stages of England's Cricket World Cup match against New Zealand. They were to be disappointed.
Eoin Morgan's team were utterly humiliated by their opponents in Wellington, meaning the match finished much earlier than expected.
With England batting first, Tim Southee managed to become only the fourth man to take seven wickets in a World Cup match. With Southee's seven wickets coming at a cost of just 33 runs, England chalked up a miserable 123, with the last seven wickets falling for 19 runs.
Then to make matter worse, Brendon McCullum then hit the fastest half-century in World Cup history - taking just 18 balls to reach the 50 figure. In all it took New Zealand just 12.2 overs to reach their target and claim an eight-wicket win.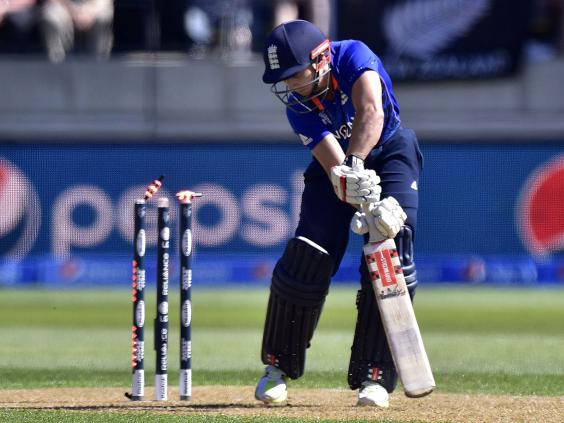 The defeat for England was their second in as many matches - with the first a three wicket defeat to Australia. So after such a dismal start - can England still qualify for the next phase of the competition?
Despite such a poor start, the likelihood is that they will. The World Cup format is comprised of two seven-team groups, with the top four teams advancing to the knock-out phase. Having already played arguably their two toughest matches of the pool phase, England will be hopeful that they won't slip up again.
They face Scotland in Christchurch next from 10pm GMT on Sunday before matches against Sri Lanka, Bangladesh and Afghanistan.
Only Sri Lanka represent what should be a true test of England, and even if Morgan's side lose that, they would still in all likelihood manage to finish among the top four teams and advance to the quarter-finals.
However, the lower they finish in Pool A, the tougher the opponent they will face from Pool B. India and South Africa currently occupy the top two spots in that group.
So whilst England look likely to advance to the quarter-finals, judging by their first two games, that might  be as far as they go.
Reuse content