Best batting
The largest innings, of 237, was played by Martin Guptill and it will be lodged long in the memory not only because of its sheer size but because of its wonderful orthodoxy. In the world of the ramp, Guptill reminded us of the continuing beauty and effectiveness of the straight drive.
However, the greatest innings of the tournament was not one of the 38 centuries – 14 more than the record set in the 2011 competition – it was a magisterial 84 not out from 73 balls. It was the more compelling for being played by Grant Elliott.
If people had heard of Elliott it was because he was the innocent party in a run-out shemozzle – when opposition captain Paul Collingwood infamously refused to withdraw an appeal after a mid-pitch collision – in a one-day international in England seven years back. But in Auckland in a World Cup semi-final, with defeat looming, he played with a calm and measured authority and when he struck the winning six with but a ball left it enshrined the entrancing beauty of sport.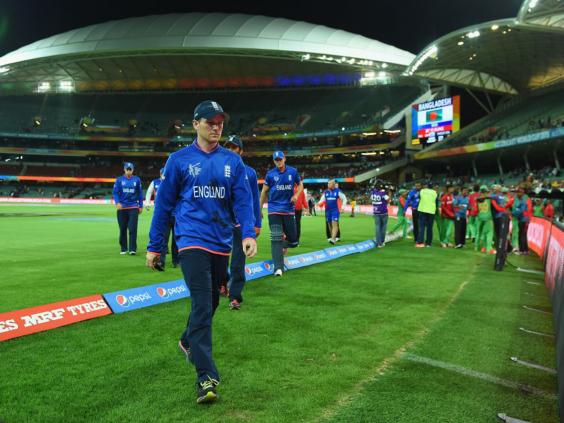 Nor was Elliott finished then. His second act immediately after raising his arms in acknowledgement of his team's victory was to console the vanquished bowler, the great Dale Steyn. It was a stunning example of graciousness and a truly great innings.
Cricket World Cup 2015: 10 young players to watch
Cricket World Cup 2015: 10 young players to watch
1/10 Usman Ghani, 18, Afghanistan

At just over 18 years old, Ghani is the youngest player at the tournament, but the attacking opener already has an ODI century to his name. If the Aghans are to spring a shock, much will depend on him getting them off to a good start.

AFP/Getty Images

2/10 Pat Cummins, 21, Australia

With his wonderful action and searing pace, Cummins burst onto the scene when he took seven wickets as an 18-year-old Test debutant against South Africa. Terrible injuries have prevented him from adding to his solitary Test cap, but now the stage is set for Cummins to re-establish himself as one of cricket's hottest talents.

Getty Images

3/10 Mominul Haque, 23, Bangladesh

A compact left-handed batsman, Haque will occupy the No.3 spot in the Bangladeshi batting order. He has already made 24 ODI appearances, but thus far has enjoyed more success in the longer format - in 12 Test appearances he has plundered almost 1200 runs at 63.05, with four centuries.

AFP/Getty Images

4/10 Jos Buttler, 24, England

One of the genuine box-office talents in the England squad, Buttler's 121 against Sri Lanka last summer was the most eye-catching innings of the season. His keeping needs work, but as a mid- to lower-order batsman he has the talent to change the course of a game in the blink of the eye.

Getty Images

5/10 Akshar Patel, 21, India

One of the few positives of India's disastrous recent Tri-Series with Australia and England was the consistency of Patel, who was miserly and probing with his tight left-arm spin. He enjoyed a superb 2014 IPL season with 16 wickets and an economy rate of just 6.22 for Kings XI Punjab.

AFP/Getty Images

6/10 George Dockrell, 22, Ireland

Despite having been a mainstay of the Ireland side since his debut in 2010, and with four county seasons at Somerset under his belt, Dockrell is still only 22. The canny spinner was named the ICC Associate Player of the Year in 2012, and he has been touted to follow Eoin Morgan into England colours.

AFP/Getty Images

7/10 Kane Williamson, 24, New Zealand

Williamson is the most consistent performer in a dangerous New Zealand batting line-up, his devastating recent form in all forms of cricket cementing his reputation as one of the most exciting, talented batsmen in world cricket. Having recently had his action cleared, he can now resume bowling his useful off-spin.

Getty Images

8/10 Ahmed Shehzad, 23, Pakistan

Despite his tender age, Shehzad boasts a wealth of experience, with over 50 ODI appearances and six centuries to his name. More of a classical, patient opener than a David Warner-esque pinch-hitter, he will lay the foundation from which Pakistan's big-hitting middle order can tee off.

AFP/Getty Images

9/10 Quinton de Kock, 22, South Africa

Since making his debut just after his 20th birthday, De Kock has been an aggressive, punchy performer at the top of the South African order, plundering six hundreds in just 36 matches. A tidy gloveman, who by taking over keeping duties has allowed AB De Villiers to focus on his batting, to devastating effect.

AFP/Getty Images

10/10 Tendai Chatara, 23, Zimbabwe

An athletic opening bowler with a curious, idiosyncratic action, Chatara takes the ball away from the right-hander at decent pace and is Zimbabwe's key strike bowler. His maiden Test five-wicket haul set up a famous victory over Pakistan in 2013.

AFP/Getty Images
Best bowling
Perhaps the most anticipated match of the competition was in Pool A between the joint hosts. It was gripping throughout, proof positive yet again of the allure of low-scoring contests in which there is so little room for manoeuvre.
There had already been one telling spell of tight spin bowling by Daniel Vettori, who stifled Australia's middle order. Needing a mere 152 to win, New Zealand were coasting at 131 for 4.
Up stepped Mitchell Starc with a breathtaking exhibition of left-arm fast bowling, which confirmed the enduring potency of the late-swinging yorker.
Only when Kane Williamson unerringly struck a six over long-on to win the match for the Kiwis was the tension relieved.
Best match
In contemporary sports reporting it is de rigueur to describe an event recently witnessed as the greatest example of its kind, in history, ever. This is invariably nonsense, betraying a lack of sense, knowledge and perspective.
However, the semi-final tie between New Zealand and South Africa in Auckland met all the requirements of an unforgettable match. It embodied the spirit of games and confirmed why professional sport is worth playing and watching.
With the target distorted by the statistical rigour of the Duckworth-Lewis system in a rain-curtailed match, it left the Kiwis needing 298 in 43 overs to beat their opponents who had made 281. No one gave them a prayer.
Earlier, A B de Villiers, South Africa's captain, displayed his breathtaking repertoire of innovative shots as bowlers were put mercilessly to the sword.
But when Brendon McCullum gave the Kiwis an explosive start, virtually running down the pitch to attack seriously fast bowling, it demonstrated that the Kiwis meant business. But at 149 for 4, the target was still a light year away.
A partnership of 103 between Elliott and Corey Anderson kept them vaguely in the hunt, no more. Forty-six were needed from five overs, 36 from four, 29 from three, 23 from two and finally, 12 from one. There were dropped catches, missed run-outs and suicidal byes to the keeper. It was impossible to take the eyes off and equally impossible to watch.
There were two balls in the 47th match of the 11th World Cup, five were still required, Steyn was bowling. Playing the shot of his life and many other lives, Elliott saw a good length ball and went for it, driving it impeccably over long-on for six. Quite magnificent and possibly the greatest one-day match of all, in history, ever.
Best catch
Where to begin? Such is the athleticism of modern fielders that brilliance is commonplace (though equally it was almost heartening to see that dollies were dropped as well).
It was difficult to keep track of all that was spectacularly plucked from the air. But two catches stand out, both taken by New Zealanders.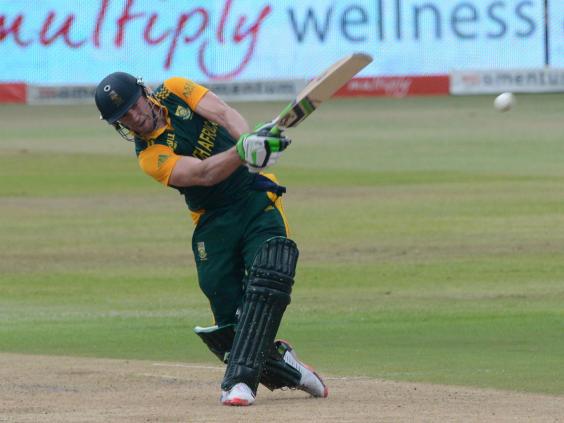 Adam Milne ran more than 20 yards around the boundary, dived full length and held comfortably on to the England captain Eoin Morgan's drive down the ground. Morgan might have known then that this was not going to be his tournament.
In the quarter-final against West Indies, with the match effectively sealed after Martin Guptill's 237, the Kiwis were still leaving nothing to chance. Marlon Samuels propelled Trent Boult high and true with an upper cut to third man. Dan Vettori waited, watched and at the last second, inches from the line, leapt high and held on to the catch one-handed. A joyous moment for his team-mates, who mobbed the  36-year-old.
Funniest moment
After Bangladesh's defeat to India, the president of the ICC, Mustafa Kamal, summoned up all his dignity and heaped opprobrium on the umpires. "There was no quality in the umpiring," he said. "It seemed as if they had gone into the match with something in mind. I am speaking as a fan, not the ICC president. Umpires may make mistakes, the ICC will see this was done deliberately." Speaking as a fan made it all right then. Kamal seemed like buffoon.
Biggest disappointment
England fulfil all the requirements of this category. One of the game's so-called Big Three they were utterly outplayed and outsmarted. As the tournament went on, long after England's abject exit, their shortcomings seemed the greater. They were hopelessly ill equipped for the task, short of ideas and imagination if not entirely bereft of skill.
The world of cricket needs a strong England team, or at least one that is punching its weight. The self-delusion that governed their campaign was extraordinary and some of their selections and strategy woefully misguided.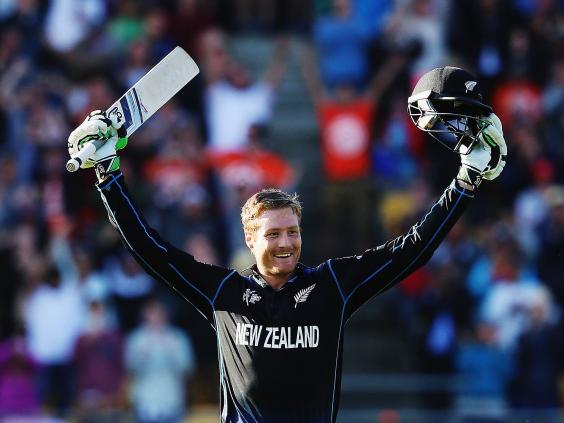 It is a worry that the upshot of this failure may carry over into the Test arena. England have 17 Tests in eight months coming up and, on current form, will certainly lose more than they win.
Biggest controversy
The tournament was refreshingly free of rancour. The best four teams reached the semi-finals, the best two teams reached the final and the best team won it. The matches were all played in exemplary spirit.
England managed to provide what controversy there was and an entertaining diversion for the rest of the world by prolonging the Kevin Pietersen saga. He turned up for the tournament as a pundit, was rarely off television screens and early on announced his desire to regain his England place. It is the story that keeps on giving.
Best newcomer
By and large, it was the usual suspects who supplied the quality and the drama. But until he was heartbreakingly injured after the quarter-final, the 22-year-old New Zealand fast bowler Adam Milne gave admirable support to their vaunted new ball pair.
Best atmosphere
From start to finish it was lovely, from big to small it was uplifting. Being at an earthquake-damaged but determinedly renascent Christchurch to watch England play Scotland was a privilege.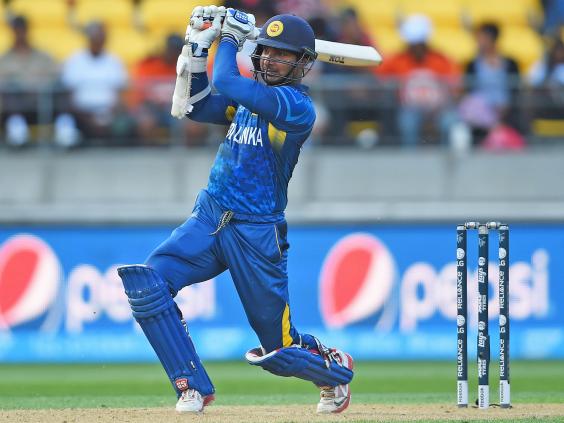 The final at Melbourne, watched by a record 93,013, had the sense of a genuinely big occasion. In Adelaide on the second day, when India played Pakistan, supporters arrived from all over the world. But taking the biscuit was Eden Park, Auckland, for the semi-final between New Zealand and South Africa.
The country had taken this tournament to its collective bosom and in this match it was rewarded with a heart-stopping contest. The play was accompanied by a cacophony of noise, joy and enthusiasm throughout and it felt like Eden Gardens, Kolkata, rather than Eden Park, Auckland.
Best innovation
A B de Villiers continued to defy manuals with a remarkable array of brave strokes. But the bowlers were equally adept and slower balls, cross seamers and clever use of the crease all had their moments.
But the most attractive innovation as well as the tackiest was stumps and bails that light up. It made it feel that cricket is not only sport but also showbiz – an essential combination in the modern world.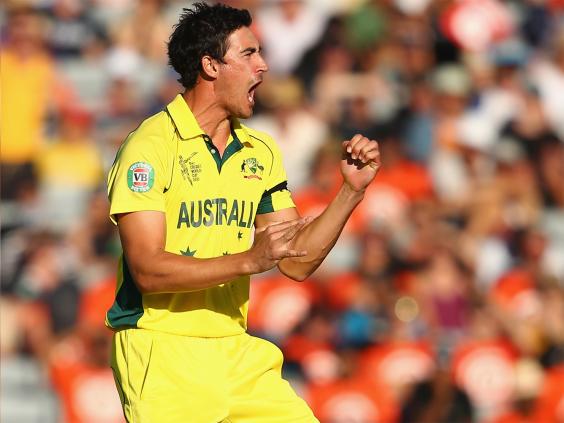 Surprise package
New Zealand lost the final but the way in which they played their cricket was electrifying. Until Australia put the squeeze on they never took a backward step and it showed everybody that this game should be about taking risks.
Lower down the scale, Ireland were magnificent. They deserved a quarter-final place which they did not get. Afghanistan's ascent understandably receives the plaudits in this respect but the advance of the game in Ireland has been a modern wonder.
Lessons learnt
The 50-over game is a vibrant entity which has been reborn at this tournament. What the ICC in particular and the game in general have to do is find some way of giving one-day internationals a genuine context and raison d'être between tournaments.
Reuse content