So a lopsided ODI Tri-Series series between England, Australia and India is over. Peter Moores' side were outplayed by their hosts three times, most comprehensively in the final. But after three consecutive ODI series defeats and just five wins from their last 17 matches the coach can take some heart from their performances, particularly their two wins against (an admittedly shambolic) India.
With their World Cup campaign beginning in a fortnight with another clash against the Aussies, here are six lessons that England can take from their Tri-Series campaign:
Steven Finn is certainly selectable again
Just over twelve months ago, Finn was sent home from an Ashes tour after being labelled 'not selectable'. He returned, if not in triumph, then at least as a bowler approaching his best, the conditions suiting his natural pace, bounce and aggression. His five-for against India at Brisbane included the scalps of Kohli, Dhoni and Rahane – regardless of their abject form, all are superb players.
Ian Bell is actually very good at ODI cricket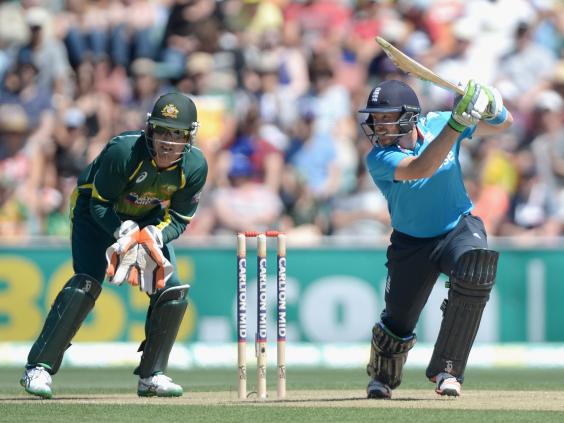 It seems odd to have to vouch for a batsman who became England's leading ODI run-scorer during the series. The truth is, though, that until now it was almost impossible to recall a single one-day innings Bell has played. His wonderful 141 against the hosts, a masterclass of fluidity and controlled aggression, changed that – with Australian pitches suiting his style perfectly, much will hinge on how he starts England's innings at the World Cup.
Ravi Bopara's place is under threat
Bopara cut a forlorn figure throughout the series, contributing 57 runs in four innings, while Moeen's form limited him to just three overs with the ball. If he is not scoring runs and not trusted to bowl, there is little point keeping him in the side. Both Alex Hales and Gary Ballance, who has been unfairly starved of opportunities in ODI cricket, are in the World Cup squad, and would be able replacements.
Backing Eoin Morgan was the right decision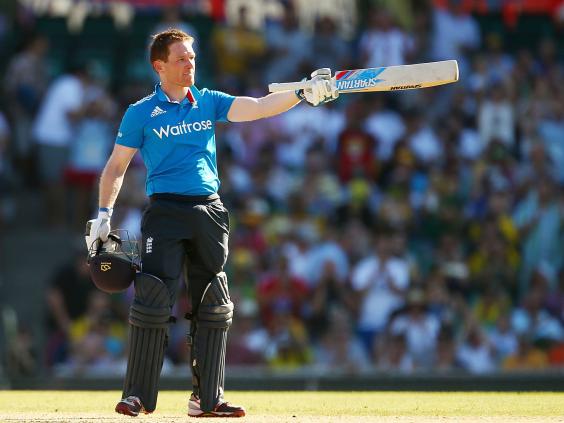 The ECB persevered with Alastair Cook for far too long, but got their decision right with his replacement. Morgan is an understated leader, but rotated his bowlers well, although as the final proved, England still struggle bowling at the death. His 121 against Australia in the opening fixture hinted that, although he struggled during the rest of the series, on his day he remains a world-class one-day batsman.
The side is well-suited to Australian conditions...
This much was clear from the manner that the bowling attack twice blew away the reigning world champions India. Finn and Broad are ideally suited to getting life out of hard Australian pitches, while Anderson has proved that, whatever the format, he is still the best in the world at exploiting swinging conditions. The likes of Bell and Moeen at the top of the order benefit from pitches and outfields that offer value for runs for touch players.
...But they need to learn how to win again
Too often in their five fixtures did England let promising situations slip from their grasp. Against Australia at Hobart they progressed smoothly to 253-2 with the best part of nine overs remaining – from that situation, Australia or South Africa target 350. Instead, England lost Bell and Morgan within three balls, and limped to 303-8, which proved 30 runs too few. They made heavy work of chasing 201 against India, slipping to 66-5, and should have restricted Australia to well under 250 after reducing them to 60-4 in today's final.
Reuse content