New Zealand (Odds: 10-3)
The joint hosts' only worry must be that they have peaked too soon. Winners, like India, of all their pool matches, they have shown both their ability to dominate (v England) and their preponderance for digging deep when it matters (Australia, Bangladesh).
The Kiwis would be popular victors, partly because they have never won it before, partly because they are not one of the so-called Big Three, who have effectively annexed the world game for their own enrichment while pretending it is for the good of all.
Their progress shows what can be done with a plan that is stuck to two years out from the tournament. History insists they will not go all the way (semi-finalists six times, finalists none) but they have dangerous players in every position. If the ball swings they can prevail.
West Indies (35-1)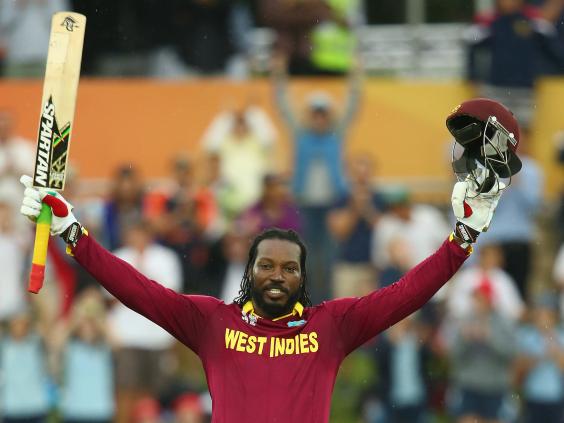 I

t is difficult to see them going much further than they have. Too inconsistent, too indisciplined, too lackadaisical – they lack so many of the qualities borne so easily by their fairly recent forebears.
Their batting has been lamentable. Still, it packs a punch and anything might happen if it has its day. Perversely, they have qualified by twice scoring substantial totals. Chris Gayle is their leading scorer with 279 runs, 215 of which he scored in one innings.
There is much wrong with the culture and administration of Caribbean cricket (the forthcoming Test series against England and Australia could be embarrassments) and it would not necessarily be useful for them to have three perfect matches from hereon. They won't.
Australia (13-8)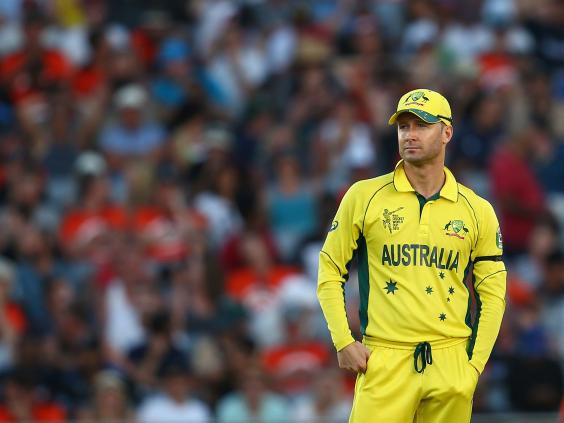 Still understandably the favourites, partly because most Australians you meet tell you why and how they are going to win. They have not quite gelled as the fighting force predicted and doubts continue to hang over the captaincy and comparatively prosaic batting of Michael Clarke.
But in Mitchell Starc, they have suddenly the most incisive one-day bowler around (and who is to say he could not do likewise in Test cricket). He has single-handedly demonstrated that the death of the yorker was exaggerated and watching him against New Zealand little more than a week ago was to realise that the best bowlers somehow will always find a way to survive in a game where the odds are all stacked against them.
Glenn Maxwell is in the form of his life, they will not stop slugging, and they will not be easily stopped.
Pakistan (20-1)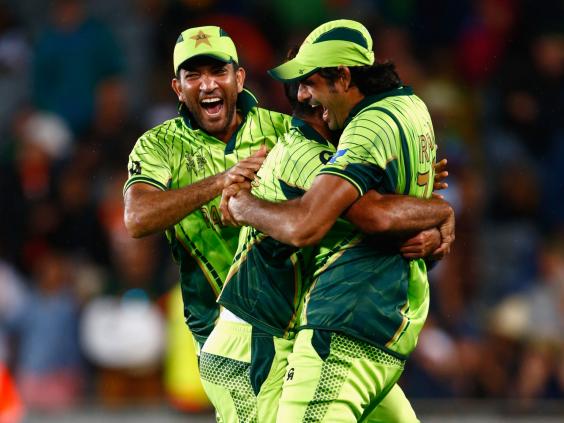 With their array of effervescent pacemen, all with something different to offer, they are suddeningly looming as the team to beat. It took them a while to get going and their batting still looks somehow at odds with the pyrotechnics of the modern game.
Defeats by India and West Indies in the first week seemed to have ensured that they would be making an early exit. But that remains the key point about Pakistan sides of whatever hue: you cannot be sure who's going to turn up.
The two lowest totals to have been successfully defended in the tournament belong to Pakistan and their bowling is incisive and smart. Three of their attack, Rahat Ali, Ehsan Adil and Sohail Khan, muster a total of 21 ODIs between them but the trajectory (and pace) of Rahat, Mohammad Irfan and Wahab Riaz from the left hand has disturbed opponents.
Sri Lanka (16-1)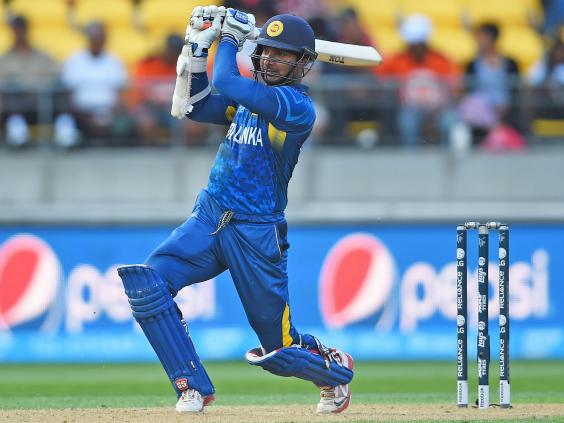 Times are going to be difficult for Sri Lanka when this is over. Both Kumar Sangakkara and Mahela Jayawardene, around whom the team has been based for more than a decade, are walking off into the sunset. Please enjoy them now.
Sangakkara has been a sheer delight, a skilled practitioner who has amended but not revolutionised his style to meet the demands of the modern game and somehow makes it seem as though he is persuading the bowler to bowl where he wishes. Maybe he is; maybe that is what top-class batsmanship means.
Sri Lanka continue to be greater than the sum of their parts and, still largely orchestrated as they are by Jayawardene, although Angelo Mathews is the nominal captain, they can sweep aside any opponent on their day. Sangakkara's mountain of runs has been vital and their bowling might lack the strength in depth for them to win it.
South Africa (7-2)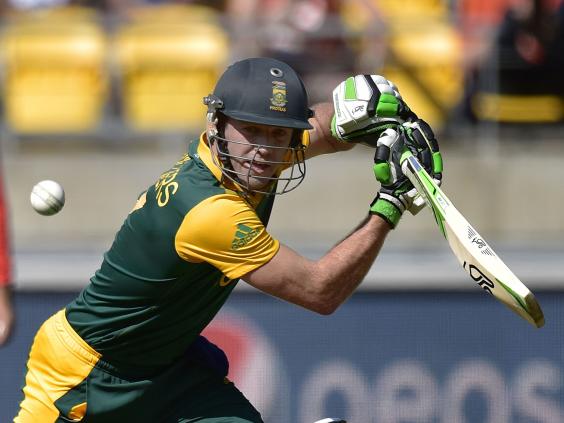 Nothing they have done so far suggests they have cast off the reputation as chokers. They can be divine and dreadful in equal measure. Top aggregate scorers in the tournament by far, with four totals of 339 or more and two above 400, they have still lost two matches, to India and Pakistan, when they contrived to look anxious and agitated.
AB de Villiers represents the most spectacular threat in the competition but there is a frailty about the team which is always waiting and ready to be exposed. Of slight concern may be the bowling of Dale Steyn, who has yet to disrupt batsmen as he was expected to and has done so often down the years.
On the day it clicks for Steyn, South Africa will know that everything is all right. But they can afford no more slip-ups.
India (4-1)
Another example of what it is like to be ready at the business end. They could barely buy a run or a wicket in the tri-series before the tournament (England beat them twice, for goodness' sake) and were in contention in the Test series against Australia despite their indifference.
But they play one-day cricket with a purpose and a knowledge that this, as well as Twenty20, is what is most relevant to their fans. Every game is like a home game to them now and for the quarter-final Melbourne will once more seem like Kolkata Down Under.
M S Dhoni, their cunning captain, has, as if from nowhere, rediscovered his mojo, the batting line-up to six looks formidable and their fast bowler, Mohammed Shami, embodies their sense of timing. Fielding as well as they have ever done, they have a real chance of successfully defending their title.
Bangladesh (150-1)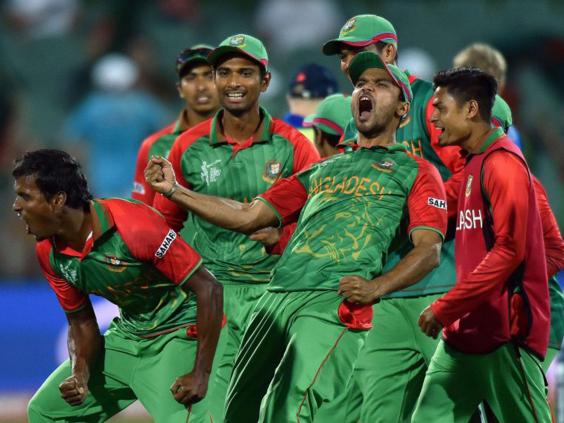 In 28 one-day internationals against India, they have won just thrice. One of those was in the World Cup in 2007, the last was three years ago. In some ways, they would not have preferred any other opponent in the quarter-finals.
Bangladesh have defied the sceptics, this one included, who lamented their continuing failure to assemble a sequence of competitive matches. They defeated England wholly on merit, and pushed New Zealand to within two overs.
Players have done what those on losing teams did not: understand what it means to find form at the appropriate time. Wickets have been shared among an unsung attack but Mahmadullah, a long under-achieving middle-order batsman, has suddenly emerged as an authentic star of the tournament with two hundreds. This may be as a far as it goes but it has done wonders for Bangladeshi cricket.
Reuse content