The day after a nation was sent into raptures, one thing stuck firmly in the mind. It was not Grant Elliott's epic winning drive for six, which has already become part of sporting folklore.
It was not the toing and froing, the ups and downs, which took us to that point. It was not the sheer exultation of the spectators, who knew they had witnessed gladiatorial combat of a kind which makes the planet a better place.
It was what Elliott himself said an hour or so after he took the only course possible and was justly rewarded, taking New Zealand into the World Cup final. He knew that his strike off the penultimate ball of the match from the magnificent Dale Steyn of South Africa had broken as many hearts as it had uplifted.
Within seconds of displaying his own natural jubilation he had comforted Steyn. He reflected on that moment with a memorable sense of perspective that might have been lost in the glee of victory.
"I think you have to feel compassion, humble in victory, humble in defeat," Elliott said. "I guess it's part of what I am. I felt quite sorry for him, I felt quite sorry for a lot of the South African guys for losing the game.
"It could have been us, it could have been me sitting there having missed the last two balls and I would have been pretty gutted as well, along with 40,000 people in the stadium, I'm sure.
"Yeah, I just felt a little bit of compassion towards him. It means a lot to them. Obviously, they've never made a final, and we wanted to just as bad as they did. Yeah, that's what it was all about."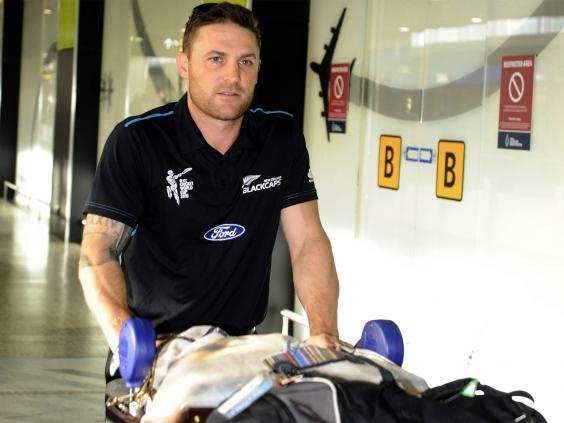 The manner in which the match was played and its immediate aftermath enacted were as important as the deeds it contained. Together they made it truly great.
There was a rush, naturally, to call it the greatest of all and, while it is right up there, such a verdict should be resisted. Elliott, after all, might have left it late according to many judges but he still had one ball to spare when he made the fateful contact.
It was the closest semi-final, therefore, since that between South Africa and Australia in 1999 which ended in a tie after South Africa failed to score the run they needed off the final ball. In 1992, New Zealand lost to Pakistan with six balls left.
What New Zealand's four-wicket victory did was wholly vindicate a tournament which had been perpetually engaging but had supplied too few close encounters. All the quarter-finals and all but three of the pool matches were won with plenty to spare.
This was what spectator sport in general, and limited-overs cricket in particular, were invented for. There were heroes and villains aplenty, all of them trying their socks off, and some of them were the same person.
A B de Villiers, South Africa's captain, made a regal half-century (during which, incidentally, he had four narrow escapes) but missed the chance to run out Corey Anderson, who shared with Elliott a key stand of 103.
No one should blame De Villiers, who was gallant in defeat while being inconsolable. He did not begin to comprehend what had just happened, for he had convinced himself that South Africa were the anointed finalists.
If nothing else – and there was plenty else – it showed that there should be a future for 50-over cricket, which now has the accoutrements of its Twenty20 cousin. And New Zealand is stoked, as they say hereabouts, in a way that it can never have expected.
At Auckland airport yesterday, on the way to Sydney, the departures screen carried the flights and one other piece of information: "To Brendon and the boys, good luck, just one more step."
Vettori to retire after final, hints McCullum
Brendon McCullum, the New Zealand captain, has hinted that Daniel Vettori, the veteran left-arm spinner, could retire after Sunday's World Cup final.
Vettori, 36, has already called time once on one-day internationals, in 2011, but came back into the side. He has been silent on his plans after the World Cup but he has coached the Indian Premier League's Royal Challengers Bangalore since last year.
But McCullum may have let the cat out of the bag when he said after Tuesday's semi-final win over South Africa: "This was potentially his last game on New Zealand soil.
"Hopefully, we've got one more game, one more big fairy-tale finish for him and then we'll have a few beer
Reuse content