Darren Lehmann, the Australia coach, is looking forward to locking horns with new England head coach Trevor Bayliss when the Ashes get under way next month.
Speaking after his side had wrapped up a crushing nine-wicket win over West Indies inside three days in Dominica, Lehmann said of former Sri Lanka, New South Wales and Sydney Sixers coach Bayliss: "He knows our boys really well. It's going to be a great challenge to come up against him."
While Lehmann allowed himself to look ahead, he was keen to remind his players to clear their thoughts of the old enemy for now, with the second and final Test against West Indies due to start in Jamaica on Thursday.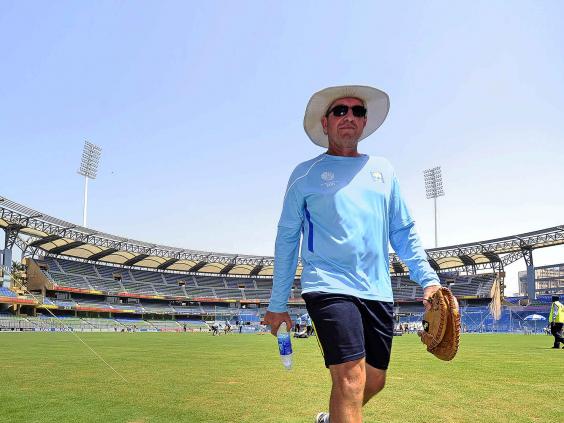 The Aussies leave for London on 16 June and will only then go into Ashes preparation mode, according to Lehmann. "One of the things you can't do is look too far ahead," he said. "There's an eye on the Ashes and everyone is speaking about the Ashes, but all we can do is worry about our next Test match."
The former England all-rounder Dimitri Mascarenhas has been appointed New Zealand's full-time bowling coach in the wake of the team's encouraging Test series against England.
"Dimitri has impressed in the short time he's been with us and we're delighted he's accepted the offer to continue working with the side," said New Zealand's head of cricket, Lindsay Crocker.
Mascarenhas, 37, played 20 one-day internationals and 14 Twenty20 internationals for England, as well as being a stalwart for Hampshire before carving out a coaching career in domestic cricket in New Zealand.
Rahul Dravid has been entrusted with shaping the future of Indian cricket after agreeing to coach the country's Under-19 and A teams. The 42-year-old former India captain scored more than 13,000 Test and close to 11,000 one-day runs for his country.
Reuse content