England may recover from their mauling at the hands of Mitchell Johnson but they will never forget it. In the Ashes last winter he was a fast bowler at the height of his powers and entered deep into batsmen's souls – quick, intimidating, confident and left-handed.
That last attribute merely accentuated the others. The pace, the bounce and the swing were made damnably more difficult because of the angle and trajectory of attack. Sinister indeed. What England, what any side, would give for a left-arm fast bowler of that vintage.
In Harry Gurney they have almost certainly not found the new Johnson, yet it has been clear from his initial excursions for England that he offers something preciously different. These are early days, but little that Gurney has done in limited-overs internationals suggests that his skills can be accommodated in Test cricket.
Yet do not imagine that the thought has not crossed the selectors' minds. Left-arm pace bowlers are a sought- after commodity, more valued and more abundant (like left-handed batsmen) than in any previous era.
England's last practitioner was Ryan Sidebottom, who for a couple of seasons last decade was their most effective of whatever arm. But an international career which did not truly start until his 30th year after a solitary cap at 23 was never about to be enduring.
Sidebottom voluntarily withdrew from the fray after 22 Test appearances but also played an incisive role in England winning the 2009 World Twenty20. At 36, he is still one of the main reasons that Yorkshire are highly fancied to win this season's Championship. England would certainly like to replace him.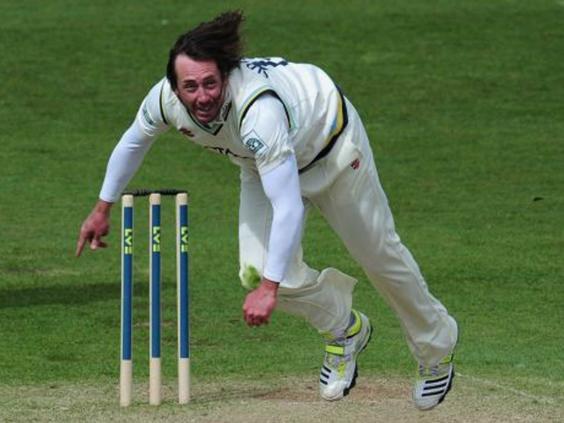 It is remarkable that Gurney has come this far. He was a journeyman swing bowler at Leicestershire for four seasons who never came close to securing a place in their four-day side and was usually hanging on for grim life in the one-day squad. Nottinghamshire came calling in 2012. At 27, he is positively a late developer with a canny and nerveless number of variations in the one-day game.
Gurney was summoned by England, along with Tymal Mills of Essex, to bowl in the nets before the Ashes last winter to ensure the batsmen had some meaningful practice against left-arm pace before facing Johnson. Considering what transpired, it hardly bears thinking about what might have happened had they not had such preparation.
"If you look at world cricket, the IPL, international cricket, the Champions League, the left-arm angle is quite a popular one, quite a fashionable one," said Gurney yesterday as he prepared for England's second one-day international against Sri Lanka at Chester-le-Street today. "If I can take advantage of that, great.
"It's just slightly different. The majority of time for a batter in their development would be spent against right-armers, just simply because there's more of them. But I am also conscious that to get selected in any team, particularly at international level, you have to be bowling well."
Gurney has an action reminiscent of a policeman on point duty at a Dhaka roundabout where traffic is coming from all directions. But at Notts, as he said, they are worried more about the outcome than what brought it about, like maths teachers who do not bother about pupils showing their workings as long as the answer is correct.
He is clearly approaching his peak, and since his change of counties he has been given an opportunity to play much more four-day cricket. Considering that Leicester released him from his contract at the end of 2008 and only took him back on trial the following season, he can still barely believe what is happening. When he bowled Kumar Sangakkara at The Oval the other night for his first ODI wicket the elation was something he never expected to feel.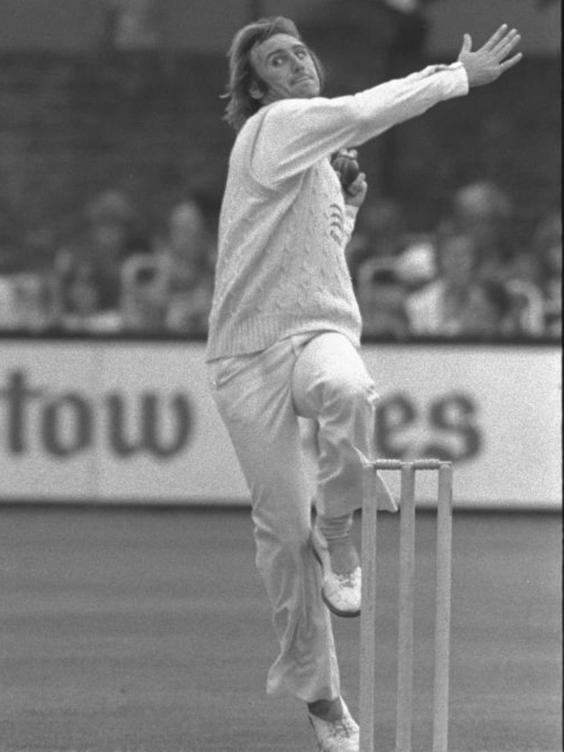 Not long ago he began to think it was as well he had spent three years at Leeds University. He said: "There have been dark times in my early years when I wondered if I would make it. I've got an economics degree so I did wonder if I'd end up in a suit in London, but I'd certainly rather be running around a cricket field."
Moores values the effect a left-arm bowler can have. England have not nurtured them as they have a regular flow of left-arm spinners. While 12 slow left-armers have taken more than 100 Test wickets for England no left-arm fast bowler has done so. Bill Voce, one of the heroes of the Bodyline series, remains the highest with 98, and he played the last of his 27 Tests in 1947. Since then only John Lever, Alan Mullally and Sidebottom have had anything like a substantial Test career. Gurney might be the most improbable of the lot.
England's captain, Alastair Cook, has a tight groin and will have a fitness test this morning before the second ODI against Sri Lanka in Durham today. Alex Hales has been called into the squad as cover.
Reuse content