Alastair Cook - 7 out of 10
Batting poor – and he has to start performing again against the top teams – but his captaincy now is unquestioned. Authoritative and impressive.
Series batting average 23.00
Alex Hales - 4
Did little to show that he has the temperament to be a Test opener, though there is plenty of  talent. Seemed confused by the end of the series.
Batting 17.00
Nick Compton - 5
If he wants to prolong his stay in the side he must be true to himself, as he said he would be. No sooner had he said that than he started trying to be something he is not.
Batting 30.62
Joe Root - 8
The side's master batsman. He is carrying too great a burden at present but the only way he gets out is if he contributes to his own downfall.
Batting 55.14
James Taylor - 6
Awarded an extra point for remarkable displays at short leg but was careless at No 5 and has a way to go to demonstrate he has the necessary class.
Batting 26.57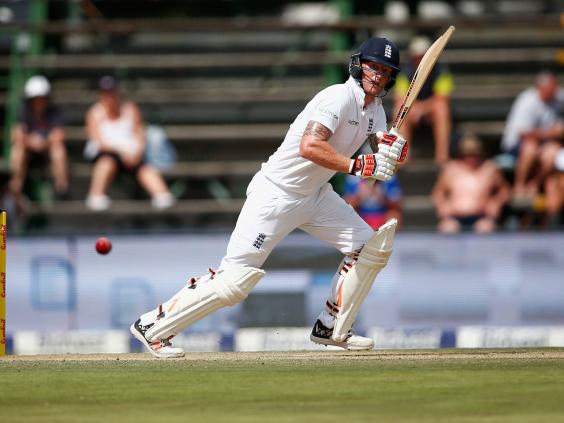 Ben Stokes - 9
The next five or so years could see Stokes enter the pantheon of greats. Athletic, gifted, competitive, bowling wonderfully. His Cape Town innings of 258 simply imperishable.
Batting 58.71 Bowling average 29.16
Jonny Bairstow - 6
Batting was mature and composed. Wicketkeeping was simply awful when it came to taking chances. But there is something there. 
Batting 71.80
Moeen Ali - 5
Batting quiet until last match, bowling still not to be trusted despite a happy if occasional knack for taking wickets.
Batting 29.00 Bowling 48.50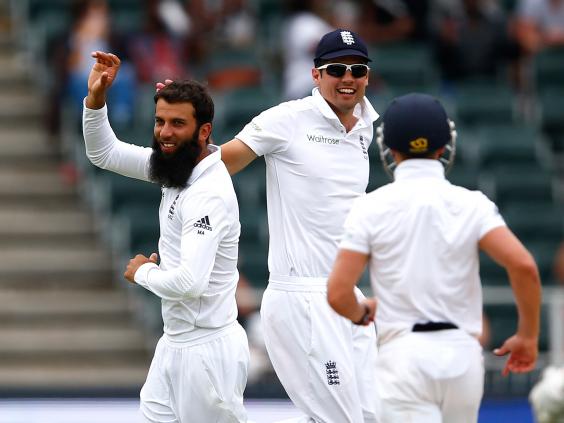 Stuart Broad - 8 
Worth the mark if only for his decisive intervention at the Wanderers which secured the series. A performer who makes things happen when they matter.
Batting 12.75 Bowling 20.61
Jimmy Anderson - 6
There were times when he looked all of his 33 years and 112 Test matches. The wickets would not come, still occasionally makes ball talk. This summer will tell us much.
Batting 5.00 Bowling 43.00
Steve Finn - 8
For three matches he was England's most impressive bowler. Adds extra dimension to the attack and great things can be expected shortly.
Batting 6.00 Bowling 26.09
Chris Woakes - 5
Had a robust opening Test and a tame last match. Has all the components to be solid Test change bowler and lower middle-order batsman. Jury remains out.
Batting 13.50 Bowling 98.50
Reuse content