England's shortlist for a new coach shed another potential candidate in a sporting version of Ottis regrets. At this rate the headhunters busy scouring the world for the right man might simply have to report that it is Ashley Giles or nobody.
Ottis Gibson, the highly regarded coach of West Indies, declined to put his name forward for the best paid job of its type in sport. Once England's bowling coach, Gibson insisted that he wants to see his present job through. He follows Gary Kirsten, who has coached both India and South Africa with enormous success, in spurning England.
"My name is firmly in the hat for this job I'm doing," said Gibson, who still has a home in England. "The West Indies job is tough enough and I'm fully committed to this one to get it right and improve the fortunes of West Indies cricket.
"When you're not working then every job appeals to you, but at the moment I'm working and working hard so that is all I'm looking at right now."
While Gibson has not taken West Indies back to the summit of world cricket since being hired four years ago, he has helped give them back their self respect. Although they continue to struggle in the Test arena, they are current World Twenty20 champions and have a genuine chance of retaining the title in the tournament in Bangladesh which starts next month.
They will start as deserved favourites in the one-day and Twenty20 matches against England, the first of which is being played at the Sir Viv Richards Stadium on Friday. It is Gibson's fondest wish to ensure that the team again become properly viable in Tests. But the lure of Twenty20 with its instant appeal and big rewards makes it seem an impossible task.
"The thing with T20, is that as exciting as it is, it is also dangerous for the longer format because everyone wants to be a T20 superstar because of the finances," he said. "As much as I like T20 cricket I don't mind saying that I prefer Test cricket.
"T20 cricket is great and winning the title was great, but I would really like to improve the way we play Test cricket and get us moving up the rankings which hasn't happened as well as I would have liked so far."
Gibson's difficulties have probably been compounded by the enormous success of the Caribbean Premier League, the second edition of which begins in July. Figures showed that the inaugural competition last summer boosted the economy across the region by $105.6m (£63.46m).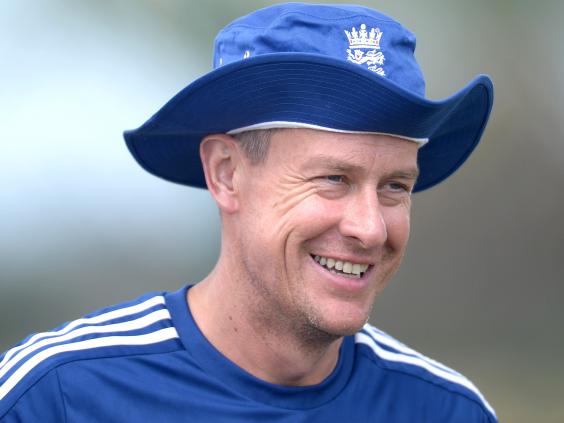 The research, conducted by the University of West Indies, established that the tournament was responsible for a rise in Gross Domestic Product of 0.7pc in some of the six counties with spending increasing by $54m when it was being played to full houses.
Gibson, like cricket coaches, players and administrators everywhere, probably sees it as a two-edged sword.
"Every country has the same problems, but for us we have a lot of great T20 players and when they play Test cricket they might score a lot of runs but the game might finish in three days," he said.
"We need to get some guys who can bat for a day and a half. Shiv Chandepraul is nearing 40 now and he is still doing the business for us and showing the way. There are a few young players who can hopefully take on the mantle in the Test format."
But with the CPL being dubbed the biggest party in sport and with Hollywood stars Mark Wahlberg and Gerard Butler among its franchise holders, there may not be a huge queue forming. Despite an illustrious Test past, the Caribbean seems a perfect fit for limited overs cricket in general and T20 in particular.
While capacity crowds are not expected in Antigua for the three 50-over matches, the three T20 matches in Barbados being played over five days are all almost sold out. Gibson stressed that his side would not play the one-day internationals as though they were T20 matches, even with the world championships so close.
England are using their Twenty20 squad across both series, West Indies will not call on their short form specialists until Barbados. Chris Gayle, their most explosive batsman whose stiff back has apparently transmuted into a hip injury, will miss the Antiguan leg but Gibson remains optimistic of his return in Barbados.
All-rounder Kieron Pollard and fast bowler Kemar Roach, potentially key components of any West Indies one-day sides, both have long term injuries and will miss both the matches against England and the World T20.
England had a day off organised training after their practice match victory against a University of West Indies Vice-Chancellor's XI. But several of their players hauled themselves up the hilly Antiguan terrain in a series of training runs.