Dawid Malan is a very modern cricketer - a batsman who can give the ball a fearful whack at the top of the order and a man who is no stranger to the travelling circus that Twenty20 cricket has created.
That said, he broke with tradition this winter when he became the first English professional cricketer, alongside Chris Jordan, to play in Pakistan since the 2009 attack on the Sri Lanka team bus.
Despite the likes of Kevin Pietersen, Luke Wright and Tymal Mills opting to miss the final at the Gaddafi Stadium over safety fears, Malan travelled to Lahore in early March to play for Peshawar Zalmi against the Quetta Gladiators.
Malan scored 17 off 12 balls in a 58-run romp for his Peshawar side in front of over 26,000 cricket-starved spectators. It wasn't the most significant contribution of his career but his decision to travel to the country – despite advice to the contrary by the international players union (FICA) - earned him a place in the hearts of a country currently bathing in the afterglow of a first global title since 1992.
Now, after his first call-up for England's T20 series against South Africa, he's looking to put that experience to good use.
"The PSL has helped my cricket enormously," he tells The Independent. "The first year I was there it was a bit of an eye-opener because you're up against five international bowlers and there's no easy way-out, which you sometimes have in county cricket.
"It's a little bit diluted in county cricket because of the number of teams. You have two or three guys you can perhaps take down more easily than the other bowlers.
"My first year in the PSL was an eye-opener in terms of the depth of bowlers in teams and I had to adapt and change my game. I'm honestly a bit gutted to have had to do that a bit late in my career and it taking until the age I was to work out exactly what I needed to change to be able to play at a higher standard.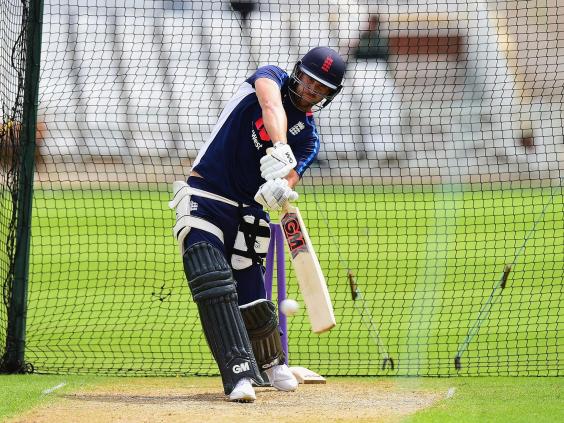 "A tournament like that can make or break you and it puts you in a position where you know exactly where you're at."
Malan is certainly flourishing at a relatively late stage in his career, although at the age of 29 his best days as a batsman are still conceivably in front rather than behind him.
His call-up for this series came against a welter of runs for the England Lions including a hugely impressive 185 not out off just 126 balls against Sri Lanka at Northampton last season. He was at it against for the Lions against South Africa A earlier this month too, scoring 125 not out from 110 balls in a nine-wicket win for the hosts.
Very much a senior figure in Lions terms, the left-hander will assume a position further down the ranks for Eoin Morgan's men this week but Malan's form for what effectively amounts to an England Second XI has shown that he has the propensity to take chances when they come his way.
His strike rate of almost 125 also compares favourably with some of the world's most destructive batsman – and puts him firmly in the frame for sides looking to recruit for some of the world's most lucrative T20 tournaments.  
"You look at players that have played for England or played in the IPL from a young age and they're developing into players that are world class because they've been playing at a different level against different bowlers and in different pressure situations," he says.
"It definitely helps your cricket if you get exposed to those kinds of situations earlier in your career."
Malan, along with the likes of Lancashire's Liam Livingstone and Mason Crane of Hampshire, has been given the opportunity against South Africa, partly as a result of England's keenness to keep their squad fresh during the most hectic summer imaginable.
He is, though, confident that the coming months offer an invaluable chance to showcase just how deep the country's talent pool now is.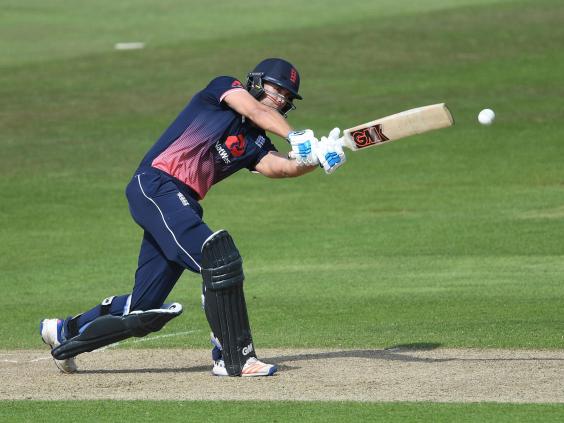 "It's exciting, there's so much depth in talent now, you just have to look at the Lions to see that," he says. "I think the Lions series have proved that if you take your chances then there's always a chance of being the next one through the door with the main side."
After winning a Championship medal with Middlesex last season, Malan now has the opportunity to show that he can transfer his domestic form to the international arena.
It might have taken him a while to get here but, in keeping with his strike rate, he won't be wasting any time in trying to prove it's where he belongs. 
Reuse content