There is a piece of scrubland next to the VC International Airport. It is strewn with weeds in its neglected condition. It reeks of the unmistakeable feeling that someone left here in a hurry.
The long building to one side is piled high with chairs and tables which are falling apart. Boxes are stuffed with paraphernalia from the past – menus, posters, painting sets. Around the perimeter of this place and on the walls of this structure there remains other chilling evidence of what it once was. The fading plastic banners forming the fence are still intact after more than five years.
They trumpet one of the most inglorious episodes in English cricket history. "Twenty20 for 20," they say. This place, as the nearby marble plinth still proclaims, is the Stanford Cricket Ground, a key symbol of the duplicitous life and nefarious times of Allen Stanford, once Sir Allen Stanford, entrepreneur and philanthropist, and now Prisoner Stanford, a common fraudster serving 110 years in a US federal jail.
To call him a common fraudster may be disrespectful to the enormity of his crime. Stanford swindled a total of $7.2 billion out of investors, largely by selling bogus certificates of credit through his International Bank, based in Antigua.
For reasons never fully explained, like much else in his story, this moustachioed Texan charmer fell in love with cricket. First, he launched a domestic Twenty20 series at his state-of-the-art ground, which is now this patch of scrubland lacking only tumbleweed drifting across it to give the full measure of its sorrowful state.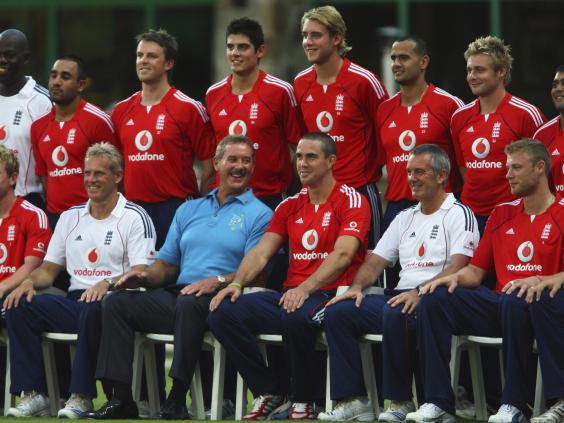 Then he negotiated a deal with the England and Wales Cricket Board, the main plank of which was an annual Twenty20 match to be played for $20million for the winning side. The first, and as it turned out the last of these matches, was played in November 2008. A little more than three months later, when England were playing West Indies in a Test match on the island Stanford was arrested in the US. There was a run on the bank. Eventually he was convicted and sentenced.
The ground ,which is as good a monument as any to his hubris and to the unfortunate ECB contract, never staged another match. It has been left to decay, though security staff are occupying the pavilion these days and the Sticky Wicket restaurant and bar which it also housed.
Stanford's effect on English cricket was a fleeting, if huge embarrassment. Why the England cricket team was effectively sold to play in an exhibition match that had no proper sporting context was not properly resolved. They lost abjectly by the way after being bowled out for 99 to climax a surreal week in the sun.Stanford's effect on Antigua was dramatic. His arrest and subsequent conviction brought the country to its knees. Its repercussions are still being felt. They may never completely be erased.
"There has been a tremendous impact as a result of the demise of Allen Stanford," said Harold Lovell, the Antiguan Minister of Finance. "The estimated impact on the economy is approximately 434 million Eastern Caribbean dollars. That is quite a significant lump. The total GDP is just under three billion EC dollars so it was taking out more than 10 per cent of GDP. Overnight we lost more than 10 per cent of our GDP."
Stanford also employed 2,500 Antiguans directly and another 1,500 indirectly. He paid US-style wages. All those jobs, more than 10 per cent of the small country's workforce in which he was easily the biggest private sector employer, were lost overnight.
"It was staggering because it was compounded by the crash of British American Insurance and it took place in the eye of the worst economic crisis that we have ever experienced," said Lovell. "Antigua is very tourism dependent and the US and the UK are our two major sources of markets and they were very badly hit. The Stanford debacle unfolded in extremely difficult circumstances. The result was that we saw our revenues plunge by almost 25 per cent."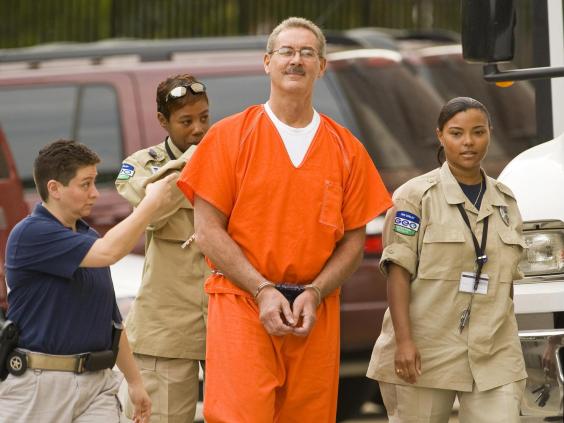 Antigua was made a pariah by the international financial community and it was forced to adopt a series of stringent measures. Lovell, who was made finance minister in Baldwin Spencer's second government in March 2009, can still barely credit what happened. In Antigua's defence he pointed out that Stanford fooled plenty of others, including the ECB and for long enough the US financial regulators.
Perversely, the fraudster is still seen as a force for good in Caribbean cricket. His Twenty20 tournament was a vibrant competition which rewarded its participants well, albeit, as it was to transpire, with stolen money.
"He injected huge sums of money into West Indies cricket and he was able to retain the services of some of the best that West Indies has had to offer," said Lovell.
"That was a good thing because they were able to train and coach cricketers all over the Caribbean. He pumped a lot of money into sports generally and charitable causes so the beneficiaries of those charitable causes and donations would be very happy and grateful.
"But looking at the larger picture we have paid a huge price. We've put the worst behind us but it's an ongoing issue because reputations are not restored by some formal enactment, whether it be removal from a list, and a bad reputation sometimes lingers."
The Stanford Cricket Ground – and opposite it the Stanford Trust Company – still lingers too. The flashy electronic scoreboards are lifeless, the balcony where he cavorted shamelessly with England players' wives looks lonely. But there are still pictures of great West Indies players lining the walls, the unsold painting sets in the colours of the Stanford Superstars and England remain there in a box on the Sticky Wicket floor. Seeing it this week, it seems more bizarre than ever that it ever existed.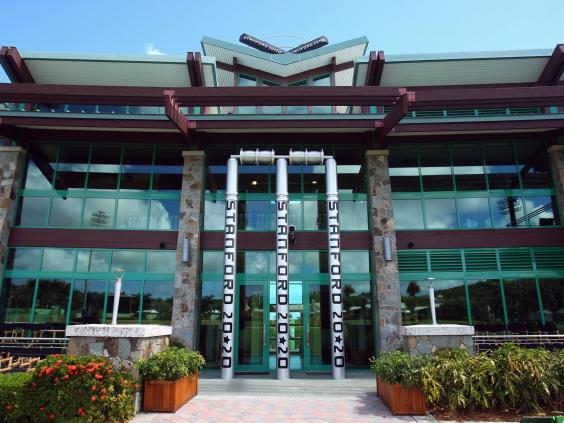 'Disrespectful' Warner fined for ball claim
David Warner, the Australia batsman, has been fined 15 per cent of his match fee for "inappropriate" comments suggesting South Africa's wicketkeeper A B de Villiers tampered with the ball in the second Test in Port Elizabeth.
Warner said that De Villiers regularly wiped the ball with his glove in Australia's second innings. Australia were bowled out for 216 to lose by 231 runs, with fast bowler Dale Steyn getting the ball to reverse swing extensively for his four wickets.
Match referee Roshan Mahanama said it was "disrespectful" for Warner to "publicly denigrate an opponent".