The moment when everything changed came on a sunny Sunday morning in Southampton. Alastair Cook, the beleaguered England captain, pushed at a ball outside off stump – as he had so often during a grotesque run of form stretching back more than a year. It found the edge and went at knee height to Ravindra Jadeja's left at third slip.
As these things go it was a dolly. Cook was on 15, failing again and England, 1-0 down in the series to India, would soon be staring down the barrel. The jig was all but up for all of them. And then Jadeja muffed it. The ball hit his hands and fell to the ground. Cook was reprieved.
From that point on, it has been England, England all the way. Cook went on to make 95, and 70 not out in the second innings, his team won that session and the 12 which followed it in the third Test to level at 1-1. The story was similar in Manchster, where they won by an innings and 54 runs inside three days.
The fifth and final Test of a series that has been compressed into 42 days begins at The Kia Oval on Friday. It is England's to lose now, but on such small margins as that at the Ageas Bowl are such revivals based.
"A couple of drag-ons, caught down the leg side, that's sport, cricket," said Cook when invited to reflect on the way it might have gone. "There's no point reflecting on what-ifs and should-haves. I was happy he dropped me and the rest turned out well. It might have turned out differently if he'd caught it, you just don't know."
It is as difficult to envisage India coming back to draw this Investec series 2-2 as it was to imagine England responding so assertively after their abject exhibition at Lord's in the second Test. Which means, of course, that it is possible.
The tourists look dead and buried, waiting for the sanctuary of the one-day series, but England will leave nothing to chance. Too much has gone wrong in the past few months for them remotely to consider that they are home and hosed.
In Jimmy Anderson and Stuart Broad – with a little dash of Moeen Ali – they possess the ingredients which should make the difference between these sides. Anderson is on the cusp of becoming England's greatest Test wicket-taker, needing eight to overtake the record of 383 set by Sir Ian Botham 22 years ago. Broad, his long-time partner over 68 matches  – in 44 of which they have opened the bowling together – is fit after sustaining a broken nose when hit in the face by a bouncer at Old Trafford last Saturday.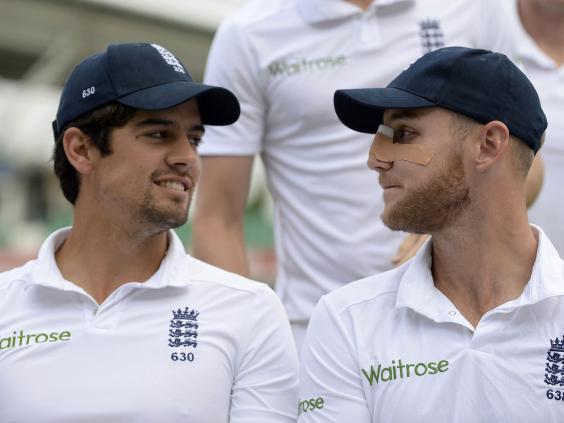 Cook has been through the mill these past few months but it is beginning to look, at least until the Australians arrive next summer, as though he might come out the other side in remarkably pristine nick. He needs some more runs. A year ago this week, England won the Ashes for the third consecutive time, since when pretty much everything has gone wrong. He must have feared that these past two weeks would never arrive.
"Who would have thought?" he said. "Broady said when we were running around this morning, 'It doesn't seem a year ago we were lifting the Ashes'. I said, 'It might not to you but it does to me!'
"A lot has happened in a year and over the next year... that's the beauty of sport, that you don't know what's going to happen. We've made a big stride forward the last few weeks as a side. This is another little challenge – how do we cope when we're up in the series? Can we finish the job? I hope next year is a lot more successful and slightly less eventful, or uneventful, you know what I mean."
Everyone knew what he meant. Nobody wanted to remind him that with 17 Tests scheduled in 2015, five of them for the Ashes, he had not a prayer. "Events, dear boy, events," as the former Prime Minister Harold Macmillan once averred in describing what affected the course of government. In cricket as in politics.
Cook and the coach, Peter Moores, are aware that England are far from the finished article and hence things can go wrong. They will not make the mistake over the next five days of protecting what they have. The intention is to win the match.
Much of the attention will be on Anderson and Broad, the former because he has a genuine if outside chance of breaking the record, the latter because he may take the field in a mask to protect his nose.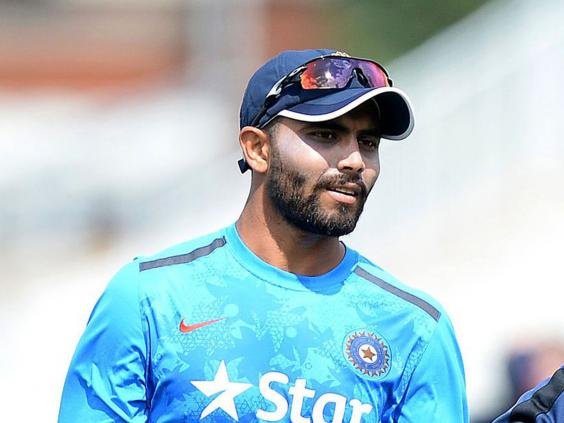 There have been periods in the last year, since he took 10 wickets in the opening Test of the 2013 Ashes, when Anderson has looked to be on the slide. Sometimes he has looked as if he would rather be anywhere than on a cricket pitch, snarling his dislike of his opponents.
But in the last two matches he has been reborn, bowling with consummate skill, moving the ball both ways, he might have been muttering: "Let's swing again like we did last summer."
Cook paid the most handsome of tributes to Anderson as the best bowler he had played with. He said: "There have been some very good bowlers I've played with but for pure out-and-out skill and bowling ability there is no doubt about it."
In the early days it was not quite like that. They are friends as well as colleagues now but Cook recalled that when he first played for Essex against Lancashire, Anderson called him everything under the sun.
"Then I went on an England 'A' tour with him and we never spoke," he said. "We were called up to play for England together from Antigua to go to India and we were sitting together on the plane. The only words he had said to me before then were swear words and I was thinking, 'This is going to be an interesting 48 hours' to go to India. Now we're really good friends."
Cook's friend has not always had the best of things at The Oval but if he does the business this week, India will be defeated.
Reuse content