A cloud of indiscipline and ill-temper continues to hang over the Test series between England and India. It was hardly shifted yesterday when Ravi Jadeja, the tourists' all-rounder, was fined under the ICC code of conduct for his part in a spat with the England fast bowler Jimmy Anderson, and there must be fears that it will spill over into the third Investec Test, which starts on Sunday.
Initially, it seemed cause for mild celebration that Jadeja was penalised for a level one breach of the code after the hearing in Southampton, not the level two offence which England brought. Anderson has been charged by India for an extremely serious level three breach.
However, India immediately made it clear that they were not happy with the judgement of the match referee, David Boon, and sought leave to appeal. Unfortunately, level one breaches are deemed to be so minor that there is no appeals process.
What might have been dealt with quickly and easily threatens to become a cause célèbre. India clearly believe Jadeja was entirely an innocent party during the argument with Anderson which started as the players left the field at lunch on the second day at Trent Bridge and  continued wrangling in the narrow pavilion corridors.
Boon said, almost speaking in code which seemed apposite under the circumstances: "Under Article 6.1 of the Code, I had to be comfortably satisfied that the offence had occurred in order to find Mr Jadeja guilty of an offence under Article 2.2.11. While I was in no doubt that confrontation did occur, and that such conduct was not in the spirit of the game and should not have taken place, I was not comfortably satisfied that this was a level two offence. Therefore, in exercising my discretion under article 7.6.5 of the code and having heard all the evidence, I was comfortably satisfied that  Mr Jadeja had committed a level one offence under article 2.1.8 of the code."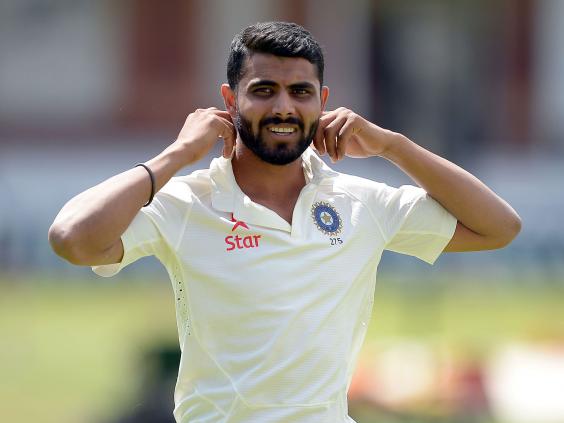 On Friday night, India were seeking ways to have the case heard again. It will be a measure of their influence in the world game whether they win the right. Anderson meanwhile awaits his fate and since Jadeja was lowered from level two to level one he must harbour hopes of coming down from level three, which carries a ban of up to four Test matches.
All these shenagigans deflected attention from Jos Buttler, England's new wicketkeeper, who brings with him a genuine sense of excitement. By his own estimation after he scored a remarkable century in a one-day international at Lord's on the last day of May, he is not ready for Test cricket. But he is a wonderful talent.
"Mentally, I've come round to the fact I was closer than perhaps I thought I was at the time and my cricket has progressed faster than I thought," he said on Friday. "I was well aware I had just scored a hundred and it would have been easy to say I'm playing really well and I'm ready. Test cricket's going to be completely different but this year in the Championship I've been scoring more runs and everything's been going better so I think it's just more of a mental thing. In the weeks since then I've realised I was closer to playing than I thought I was."
Buttler should be allowed some latitude which he will undoubtedly receive if he remains true to his batting instincts. Some of his work borders on genius but sometimes he can look daft. As a wicketkeeper he is superbly agile but not always master of all the angles.
For Lancashire this season he has scored one hundred and four fifties and developed patience. Of his 21 dismissals in eight matches none has been a stumping but then England do not have a specialist spinner.
"Naturally, I want to score runs and hit the ball and I don't think things should change that much," he said. "Obviously, I have got to be a bit more selective and work out a method to bat longer periods of time so I can put a few shots away that I might not need to play in Test cricket.
"But if you look around the world there are people who play in that aggressive manner and do well. It would be silly of me to go into my shell completely and curb all my natural instincts because at the end of the day that is what has got me to where I have got to." This really is exciting.
Reuse content