The rules, first framed in 1744, enshrine cricket as a team game. Reality tells Alastair Cook it is a personal trial, insidious in its intensity and unforgiving in its nature. His summer will seem as frigid as an Alaskan winter. 
England are fighting to avoid another defeat inside four days. We can already imagine the tenor of the debate should they fail. Cook's captaincy will be questioned. Fissures will widen and instead of the overdue illumination of a new dawn, darkness will deepen.
Little wonder Lord's was subdued, lacking the traditional colour of a Saturday Test. This one featured the usual mustard-trousered sociopaths and refugees from the shires, but ostentatious consumption of non-vintage champagne hardly signalled a celebration.
The rain which threw a grey veil across the old ground just before lunch did not help. Floodlights pierced the gloom, and the muted mood suited the body language of an England team which betrays the trauma of transition.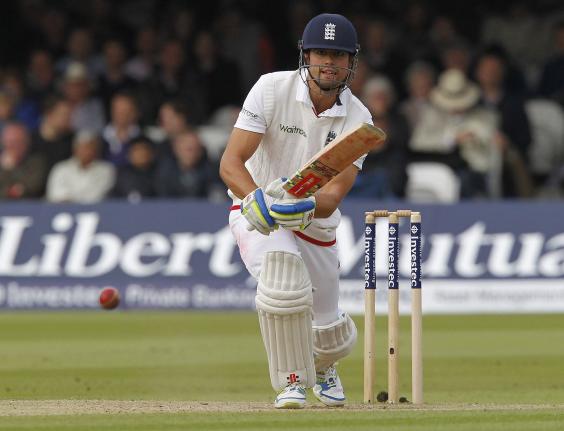 Cook simply had to survive to the close after England lost two quick wickets in attempting to reduce a first innings deficit of 134 runs. Five slip fielders waited for an edge, like sharks lurking in a breakwater, but he ensured they went hungry.  
The theme of the day was set in late morning when Jason Gillespie signalled his intention to take over as England coach. The job is remorseless, almost anachronistic in an age in which elite sport expects its leaders to delegate wisely, and develop a more forgiving work-life balance.
Since Andrew Strauss, England's new director of cricket, wishes him to take responsibility for all three forms of the game, Gillespie will be away from his young family for ten months a year. That is too much time to obsess and lose focus in featureless hotels and recurrent team meetings. Cricket is different to other sports, in that lines of responsibility are blurred. There will be three people, Cook, Gillespie and Strauss, in England's marriage of convenience. Conversations about the balance of power will become more pertinent as the pressure of the Ashes series kicks in.
Alec Stewart, canvassed during the rain delay, does not even believe a captain should have a say in selection. He champions a coach's natural authority and warns against the ECB attempting to subvert Gillespie's approach to their corporate conventions.
The new coach will, naturally, want to align himself to those he knows and trusts. Joe Root, who has occasionally led Yorkshire under Gillespie, is an obvious long-term England captain but, at 24, relatively callow. If the Australians can incite him in a Walkabout pub, they can needle him when he's at the wicket.
The pragmatic option is to use Cook as human ballast until the Ashes are decided. Subsequent regime change will be rushed, since England are immediately required for a three-Test series against Pakistan in the United Arab Emirates. They will be given a week off before being transported to South Africa.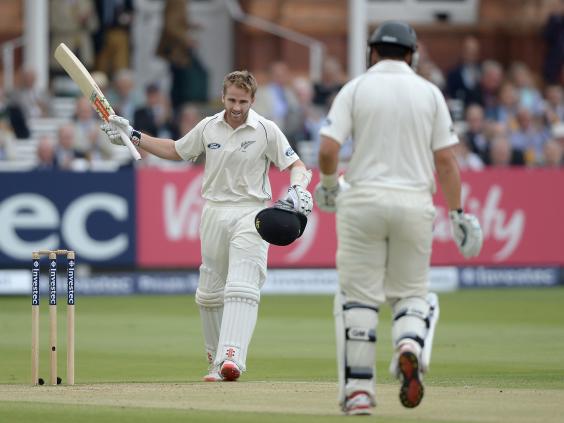 New Zealand are further along the development cycle. They have forged their own identity and are in the process of producing players of global stature. Kane Williamson might have withdrawn into his shell after reaching his 10th Test century, but his 132 fused technique and temperament.
Earnest entreaties in the huddle are all very well, but Cook's team contains too many fragmentary figures for comfort. Several veterans have lost their campaign medal sheen; they have the look of men who have cowered for too long under artillery fire.
Ian Bell, jettisoned as vice-captain, missed two simple catches in New Zealand's first innings. He, at least summoned the defiance to stand alongside Cook as the evening wore on. The contrast with debutant Mark Wood, captured by his cartoonish cantering after taking a simple catch from Tim Southee's ugly swipe, was marked. He exuded enjoyment.
There was a strange passivity when England were in field. Cook looked to the heavens in despair, and several players stood, hands on hips. Some sages on social media used this to condemn a captain who has unfairly come to symbolise a dressing room divided against itself.
Valid questions are being asked about the performance culture of a team which languishes in fifth place, among the eight viable Test-playing nations. Assumptions they have been enslaved by biomechanists and data analysts remain damaging.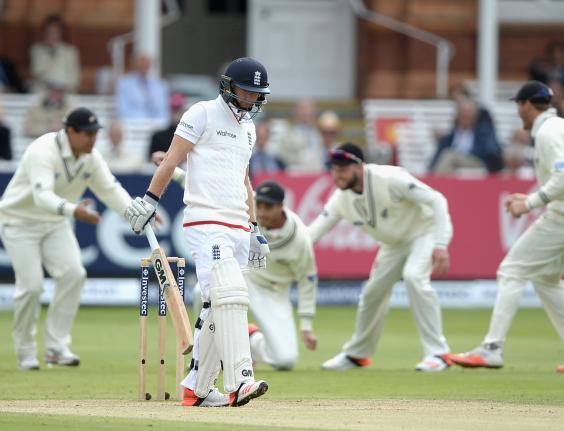 Stewart seemed to hit a chord when he observed, on Test Match Special: "So much information is given to players, so much is told to them about how to behave off the field, that they stop thinking for themselves on the field." 
Yet we are expected to fall in love with them, all over again. To be honest the only hormonal activity on Saturday involved Joanna Lumley,  the uncrowned queen of Middle England, who was effortlessly excused the heresy of arriving too late to ring the Lord's bell before play.
A representative of The Royal Gurkha Rifles made up for her oversight. It would have been fitting had he formed an honour guard for Cook when he followed debutant Adam Lyth down the pavilion steps to bat for the second time.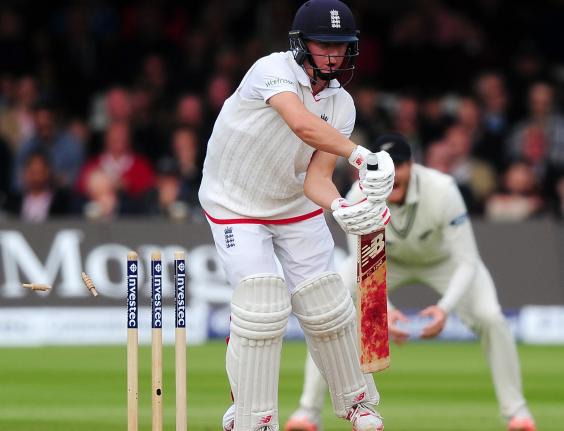 Oppressive clouds had lifted slightly, as had humidity levels. The anxiety was tangible, heightened when both Lyth and Gary Balance were dismissed after they had each faced a dozen deliveries. Cook, 32 not out, hung in there to fight another day. You admired and feared for him in equal measure.
Reuse content