If it seems the English are in love with Test cricket again, there is probably no better place than Yorkshire to test the theory. The discerning folk of the Broad Acres will let their team know precisely where it stands ahead of the Ashes.
They will do this either by staying away for the second of two Tests against New Zealand beginning on Friday, or turning up and ignoring the cricket while they continue with all kinds of boisterous young-men's parlour games, such as creating a snake from plastic glasses on the western terrace. It is always tempting to think what Lord Hawke, the first great man of Yorkshire cricket, would make of these antics.
The mood of joy which swept the country after victory at Lord's on Monday is, however, unmistakable. It has not had time to subside and when play starts today the frisson of excitement will be similarly clear.
As a precursor to the Ashes it is itself mouth-watering. England should be revitalised after recovering from 30 for 4 on the opening morning to win the first Test by 124 runs, but they will also be cautiously aware they have been this way before recently.
A month ago in the West Indies they seemed to have seen off their opponents by winning the second Test almost from nowhere. But lapses of concentration or duty in the third Test cost them dearly and the series was drawn.
They ought not to err again. Equally, New Zealand are dogged opponents who trust each other and the way they approach Test cricket. They simply keep coming.
England appeared to find it contagious at Lord's, so that by the third and fourth days both teams refused to give any quarter. It was riveting viewing which will stay in the mind for ever, not least because they were knocking lumps out of each other without much verbal protest.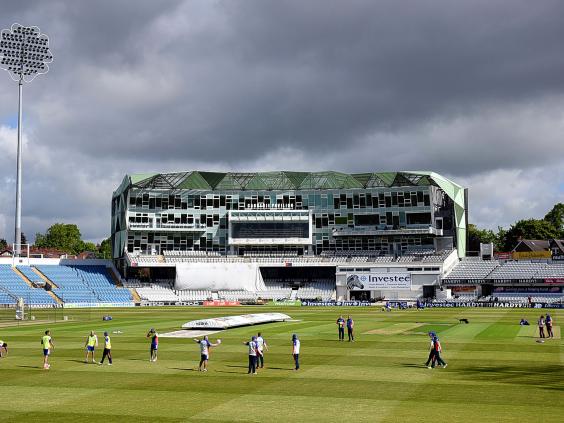 Enjoy that while it lasts because Australia, when they land next month, will have plenty to say and plenty to  say about why they have  plenty to say. England have suddenly been gifted a chance to let their cricket do the  talking.
It is almost certain that England will be unchanged, despite the inclusion of Chris Jordan and Liam Plunkett in the squad. Both Jimmy  Anderson and Mark Wood who were sore in various fast bowlers' places after their efforts at Lord's, should be sufficiently free of pain – a fast bowler is never entirely a fully working human – to play.
New Zealand have doubts about their wicketkeeper B J Watling and all-rounder Corey Anderson. If Watling's knee is still troublesome today, Luke Ronchi will make his Test debut, but if Anderson is fit it may demand a slight reshuffle of the pack.
It is possible that they would bring in Hamish Rutherford, usually an opener, to bat at six, with the seam bowler Doug Bracewell replacing the spinner Mark Craig. It threatens to unbalance their team in a way which may compromise their attacking style.
For Alastair Cook, the England captain, the world is suddenly a much happier place. For most of the past year he has been fighting for his job and there were moments in the early stages at Lord's last week when his future again seemed precarious.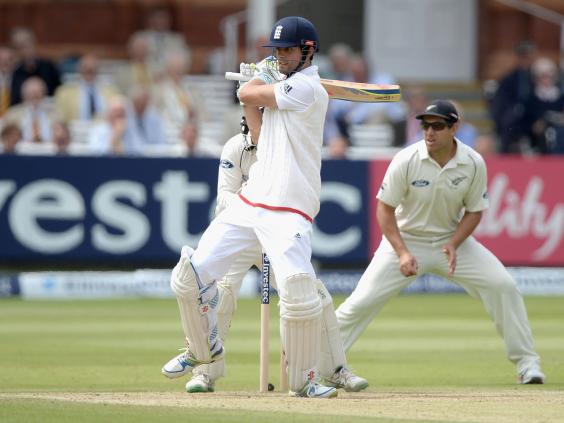 Had New Zealand won, as seemed possible for most of the early stages, the siren  calls would have been made again. But it has all changed. Cook made a masterful hundred and his team gained a spectacular victory. His position has not been stronger since the heady days of defeating India in India three  years ago.
He also stands on the verge of holding the record number of Test runs made by an England batsman. It has been held since 1993 by Graham Gooch, who retired two years later with a total of 8,900 runs and since then has become Cook's mentor.
Cook spoke admiringly of Gooch yesterday and was almost in a state of wonder about having the record,  for which he needs 32 runs.  "It would be a lovely moment," he said. "I wouldn't put  myself anywhere near in his class but it would be a great moment.
"I have got to get there yet. You don't really believe it when you are at the top of the tree and you see those guys who are ahead of you. Certainly, I wouldn't be here without Goochie's help.
"It will be strange if I do go past it because without his hard work and his dedication to me and my game I wouldn't have scored half the runs that I have. It's a bit of a strange one. It will be a great moment if it happens but there will only ever be one Graham Gooch and he is England's greatest batsman."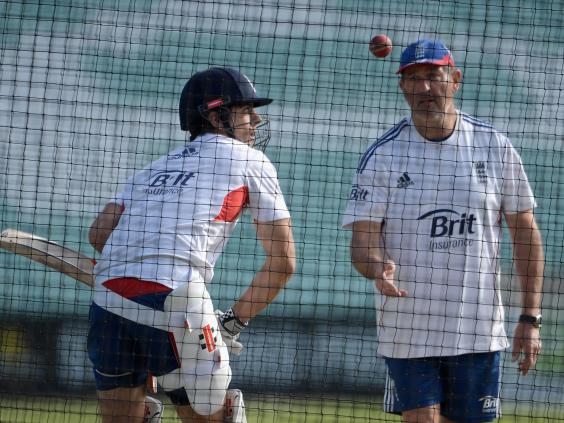 He would not have found anyone over 45 in the room to disagree with him but then many were a good deal younger. Cook is not the batsman that Gooch was, certainly for the last seven years of his career, but he should not denigrate himself lightly.
There was a strain in their relationship last year when Cook had to let Gooch know he was no longer England's batting coach. But they had known each other for too many years and had a mutual bond that could not be broken for long.
Cook has passed through a storm of doubt and protest to come this far. His captaincy was the main target but his batting was undoubtedly  suffering too. There were too many innings when he was making the same  mistakes he did as an embryonic opener.
With Gooch, he has remodelled his stance and it was apparent at Lord's during his admirable 162 that he was intent on leaving outside off stump when he could, rather than sparring at the ball and moving his bat there as though it were a curtain. The more assured his batting is the more confident he will be as a captain.
But whatever his tactical shortcomings are and are not, it is certain this team sees him as its leader. That will be a significant factor for the new coach, Trevor Bayliss, when he arrives.
Another would be arriving to meet a side that has won two consecutive Tests.
Reuse content