Teams can do all the research and analyse all the data they can lay their hands on. But deep in their hearts they must know that when they confront a force of nature like Chris Gayle – operating at gale force 10 indeed – all plans are rendered meaningless.
Gayle toyed with England last night as West Indies won the opening match in Group A of the World Twenty20 by six wickets. He scored, nay blasted, smashed and boomed an innings of 100 from 48 balls with 11 sixes and five fours. 
There were 11 balls left when the winning run was struck, almost disappointingly in view of what had preceded it, a gentle pull for a single to short fine leg. England's net run-rate is already suffering.
It would be easy, perhaps valid, to suggest that England might have bowled smarter lengths and tighter lines, and were unfortunate to have had the worst of a dew-laden outfield which caused the ball to be constantly wet no matter how often it was changed.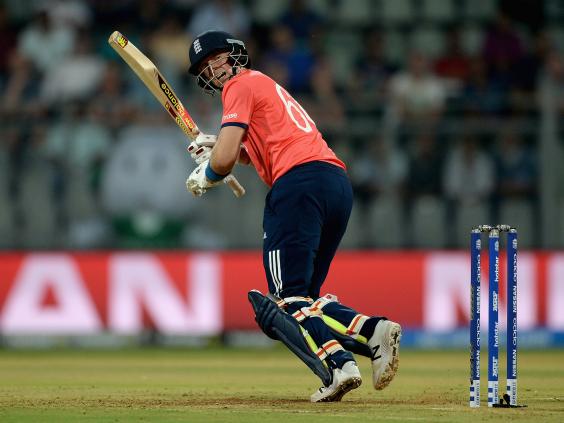 But that is to overlook Gayle's magnificence in becoming the first man to score two hundreds in the World Twenty20, following his first in the inaugural tournament nine years ago.
Twenty20 could have been devised with him in mind. He hits the ball long and hard, has quick feet, quicker hands and an uncomplicated method which comprises largely drives and pulls of equal ferocity. Gayle likes to be thought of as cool but that would be as nothing if it were not allied to a gimlet-eyed determination.
He surveyed the scene in the first part of West Indies' pursuit of 183 as Marlon Samuels took the bulk of the bowling and played most of the shots. Gayle took the second over, when he hit a four and a six, and did not face another ball until the sixth over.
By then the ball had stopped swinging and Gayle assumed command. Three times he hit sixes off consecutive balls and once, off Moeen Ali, three on the trot. It was one of those occasions when he might have hit the bowling wherever it was directed but there was also the suspicion that he was persuading an inexperienced, often callow attack, to put it where he wanted. It was brutal and it followed the template of most substantial limited-overs innings played by Gayle.
He then adapted the Mr Cool persona. "The preparation has been really good, it's all about practising then doing it in the middle, and the practice has been really good," he said. "The dew played a part as well. After facing the first over I took a while to get back on strike, but Marlon helped ease the pressure. Before I went out Sulieman Benn said 'entertain me'. I like to entertain a team-mate and Sulieman's my drinking partner as well."
The dew will clearly be a factor in many of the matches and the side batting first may have to adjust accordingly. England did not and although a score of 182 wins more matches than it loses, they probably felt a little short. The first six men in the order reached double figures but the top score was 48.
They were restricted by some clever bowling by West Indies, whose slow variations were much more adept. There was plenty of gusto in England's innings, as usual much if it from Joe Root, but no great acceleration at the end. 
Maybe they had settled on a score of around 180. If so it was a fatal misjudgement. An inexperienced side discovered the disadvantages of coming across someone who knows precisely what he is doing.
Earlier, Pakistan captain Shahid Afridi produced a superb all-round effort as his country opened their campaign by dispatching Bangladesh by 55 runs. His 19-ball 49 boosted Pakistan to a record 201 for 5 after electing to bat. He then grabbed 2 for 27 with his leg spin as Bangladesh was restricted to 146 for 6.
Reuse content