Graeme Swann has insisted that there was no culture of bullying at the heart of the England team – and claimed that Kevin Pietersen's career was already heading downhill before he was sacked by the England and Wales Cricket Board.
The former off-spinner's comments are unlikely to sweeten the stench currently hanging over English cricket following six days in which Pietersen has been a constant presence in the media as he tells his side of an increasingly unedifying story as detailed in his new autobiography, KP.
But what will raise Pietersen's hackles even higher is Swann's suggestion that he was over the hill at the time of the 2013-14 Ashes series. "I have never been a man for statistics, but statistics would seem to suggest so," said Swann.
Asked whether it would have been wiser for the ECB to have removed Pietersen from international duty quietly by suggesting that his form had entered a permanent dip, Swann replied: "Maybe that would have been a cleaner way of doing things. There would certainly have been a lot less bloodletting."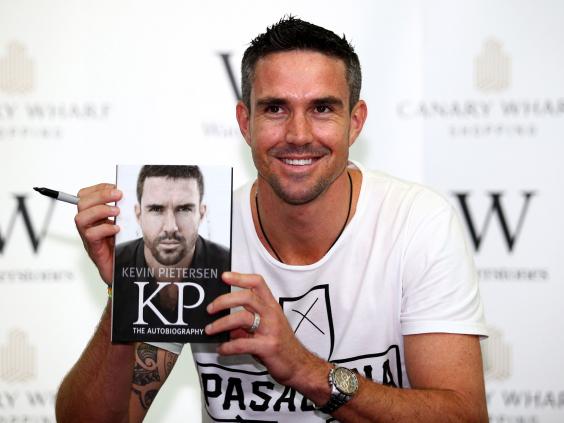 On the allegations Pietersen made in his book, Swann added: "There was no bullying. Certain things people may have been led to believe happened did not. The fact is that so many people have been interviewed and no one is supporting these claims.
"Someone is trying to sell a book. In two weeks' time, once the inevitable round of interviews is done, no one will care. I don't think Kevin has done himself many favours – but then he has always been different."
Swann's words gloss over the views of various figures in and around the England team. Last week, fast bowler Chris Tremlett tweeted: "Glad Kevin Pietersen has finally been able to give his side of the story. People can now make an informed opinion of what went on in the dressing room," while Steve Harmison, a member of two Ashes-winning teams, wrote that Pietersen "has a point" when complaining about Swann, Stuart Broad and James Anderson berating fielders for mistakes and that certain players "crossed a line".
Even former Australia captain Rickie Ponting waded into the debate, commenting: "We saw them doing it, Anderson was always the same, and Swann. The pointing of fingers and you'd hear a few expletives if there was a misfield or a dropped catch."
Swann also revealed that although he would have changed nothing in terms of his behaviour towards Pietersen, he has regrets over the way his own career came to an abrupt halt.
"My only regret is that I shouldn't have gone on the [Ashes] tour at all," he said. "I wish that after the Oval Test [in August 2013] I hadn't thought, 'I'll be fine – Jimmy [Anderson] will get 30 wickets; I will hold my end up and we will win the Ashes'."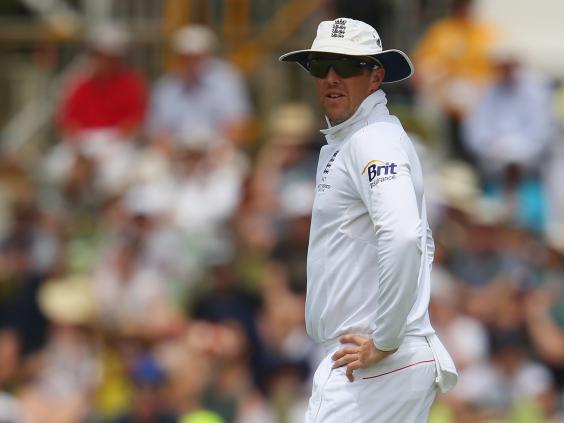 His decision seemed very sudden from the outsider's perspective. A year on, it clearly still rankles with one of English cricket's ultimate insiders – Graham Gooch, the batting coach who, like Pietersen, was dismissed in the wake of that disastrous Antipodean slog.
Gooch said this week that Swann's decision to leave the tour was "criminal" and "left a bad taste". But the man who took more Test wickets than any other bowler during his five years in the England Test side says that he was left with no choice but to abandon England's sinking ship.
"I haven't spoken to Gooch since the Ashes – and I'm surprised he didn't speak to me first," said Swann. "I think he is a little misinformed – it wasn't a form issue but succumbing to the inevitable. As a spinner, if you can't turn the ball then you're useless to your team."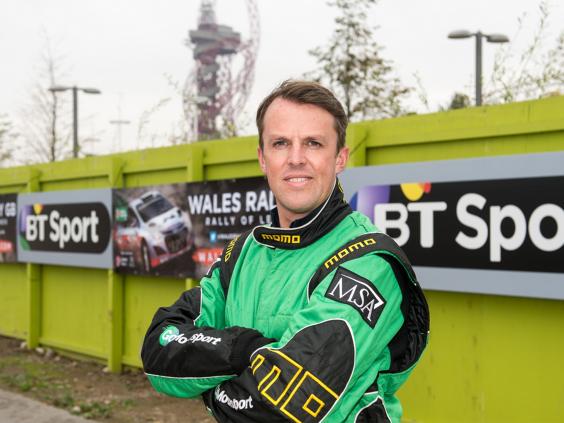 On both sides, English cricket's bitter trench war continues unabated.
BT Sport presenter and ambassador, the former England cricketer Graeme Swann, will embark on an exciting new challenge to drive at Wales Rally GB (13-16 November) which will be filmed by BT Sport for a documentary to be aired this autumn. Tickets for Wales Rally GB 2014 are available via www.walesrallygb.com or the ticket hotline on 0844 847 2251.
Reuse content