England coach Trevor Bayliss has revealed he didn't know Haseeb Hameed had actually broken a finger until halfway through his heroic half-century in Mohali.
The Australian hailed Hameed's bravery after the teenager batted through the pain of a tour-ending injury to score an unbeaten 59 during England's eight-wicket defeat in the Third Test.
The 19-year-old opener will fly home tomorrow to have a metal plate inserted into the little finger on his left hand after he was struck by fast bowler Umesh Yadav on the first morning of this Test.
He had a scan on the injury on Monday night but England did not get the results back until halfway through his heroic innings today.
That makes his second-innings knock all the more remarkable as he compiled his second Test half-century from the unfamiliar position of No 8 to help England post 236 in their second innings.
That left India needing just 103 to win, a target they chased down in 20.2 overs. England are now 2-0 down in the series with two Tests to play in Mumbai and Chennai.
And their attempts to claim a series draw were severely hit by the news of Hameed's absence.
Bayliss said: "It's a break that is all the way through the finger – the finger's in two pieces so it's an injury that the medical people say if he gets another knock on it, especially in the field, it could bend it right back so it's best to get it done as soon as we can.
"Possibly, with hindsight it was a risk to bat today. If you'd have seen him in the change-room though you wouldn't have thought there was anything wrong with him.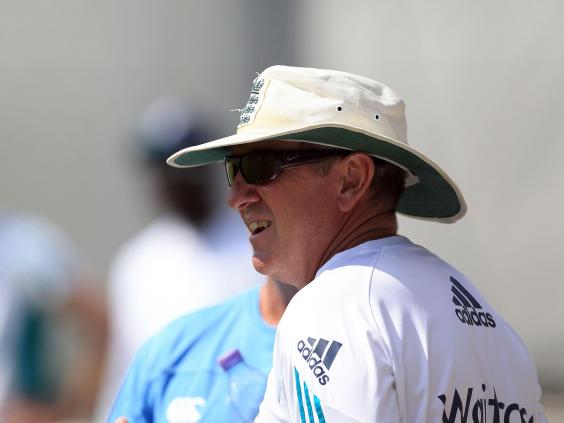 "He wants to stay and play the last two Tests, he wouldn't take no for an answer. He wants to stay.
"We'll make sure he gets back and gets it done so he's right to go early next season.
"I'm not sure when the medical people got the results of his scan but I only knew halfway through the innings."
Bayliss also revealed the skill it took for Hameed to bat with his injury, saying: "He was sore yesterday, he went over to net three times and the first two times weren't too successful. He was working out a way with his little finger off the bat. Once he worked it out he was quite comfortable. It's a hell of a skill to have – to change the way you play to combat that. A couple of headache tablets and out he went. Obviously he's got a big pain threshold."
India captain Virat Kohli also paid tribute to Hameed's bravery. "I wish him a speedy recovery," he said. "He showed great character for a 19-year-old, put his hand up when his team needed him to. He also showed great maturity to bat like that. That's why I patted him on the back."
England will call up a member of the Lions squad in the UAE as a replacement for Hameed within the next 24 hours, with Durham's Keaton Jennings, Middlesex's Nick Gubbins, Daniel Bell-Drummond, of Kent, and Essex's Tom Westley all in contention.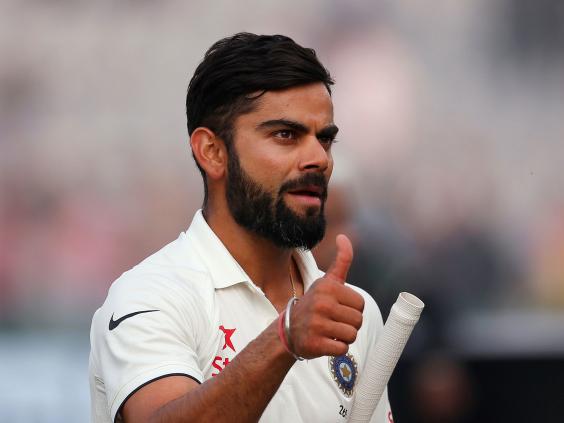 "We're starting that process now, hopefully we'll know in the next 24 hours," said Bayliss. "I think the replacement player will be a higher-order player. We've got to make a decision."
England captain Alastair Cook, speaking about Hameed, added: "It's desperately unlucky for the youngster who has impressed us all with his technique, talent and now his bravery and shown when he's playing for England he will do anything to get out there.
"We knew what had happened and to play like that was a very special knock. It is one we will hold him in huge respect for."
Cook was less positive about his side's performance in Mohali, saying: "India outplayed us. We've got a few days off to go our separate ways."
England players will have six days off now before beginning their preparations for the Mumbai Test, which starts on Thursday December 8.
Reuse content