Jos Buttler will return in place of Ben Duckett for his first Test in 13 months against India this weekend.
England captain Alastair Cook confirmed the much-anticipated decision to bring Buttler back in Mohali - as a specialist batsman only, with Jonny Bairstow continuing as wicketkeeper - and give the out-of-form Duckett a break.
Cook said at his pre-match press conference: "I can tell you that Jos is coming in to play, and Ben misses out."
Buttler will bat at number seven, with Bairstow promoted up the order to five.
As part of the same necessary reshuffle, Moeen Ali will move yet again - this time up one place from number five to Duckett's postion at four.
Asked how Buttler would be deployed, and the challenge he faces after just one first-class match since he was dropped from the Test team against Pakistan last winter, Cook said: "He's going to bat at seven, Mo at four and Jonny at five.
"It's clearly not ideal circumstances, not having any red-ball (match) practice out here. But sometimes when the pressure's off, you can come out and play and do something special.
"He's an extremely talented cricketer - we've all seen that, clearly mainly in the one-day and Twenty20 format, probably up there with the top three or four short-form players in the world.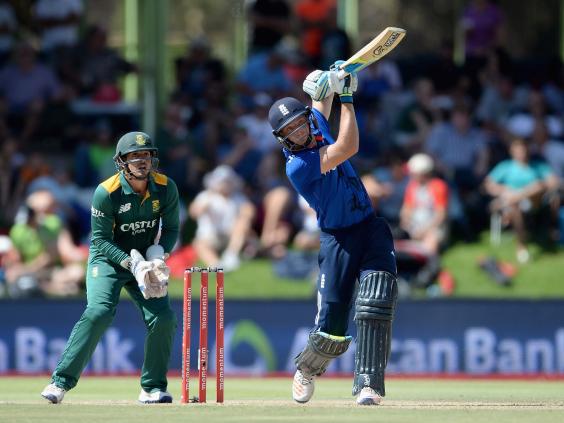 "We're dealing with a very talented guy, and he's earned an opportunity here."
Cook is not yet in position to settle other selection issues, as England try to battle back after going 1-0 down with three to play after last week's 246-run defeat in Vizag - namely the exact balance of the attack which will feature a return for seamer Chris Woakes in place of the injured Stuart Broad.
It was predicted, before England's arrival for the third Test, that this was the venue where they could select four seamers and just two spinners.
But after one look at a pitch which is already bare at both ends, that no longer seems likely - putting veteran Gareth Batty in the equation for his second cap of the winter alongside incumbent spinners Moeen and Adil Rashid.

Reuse content