All eyes will be on Jos Buttler as England seek to draw level with India in Mohali. Another loss will make a heavy series defeat start to feel inexorable, which ramps up the pressure even more.
On the other hand, Buttler has little to lose. He has seen the fallibilities of Gary Ballance and Ben Duckett exposed mercilessly – he knows he can hardly do worse. What's more, he has been given license to play his natural game. It was perhaps Duckett's biggest problem that he looked caught between his attacking instincts and a guilty feeling that he ought to rein himself in.
Buttler's elevation to the starting XI particularly highlights the selectors' error in taking Ballance on the winter tour. He looked out of sorts against Pakistan in the summer; he had a thoroughly modest season for Yorkshire; and he looked like a wicket waiting to happen against Bangladesh.
Ballance's place might reasonably have gone to Sam Billings, a good player of spin, or to an older hand in Ian Bell. Tom Westley could have come into the reckoning too. As it is, Balance's failures in Chittagong and Dhaka not only put him out of the reckoning for India but meant England messed Duckett around, moving him to number four after two tests as an opener. Hardly ideal in any circumstances; terrible for a test novice in conditions which couldn't be more different from home.
The chances of English success in India were never exactly sky high; but they have not been optimised by selecting the wrong personnel in the wrong positions this autumn.
Rashid stands up to be counted
Criticism of Zafar Ansari's performance in the second test was tempered by the knowledge that he had been both poorly and injured. It would be hard on him if he didn't feature for England in the future.
Still, his inability to bowl more than a dozen overs piled extra responsibility onto the shoulders of Adil Rashid, who responded better than many had anticipated.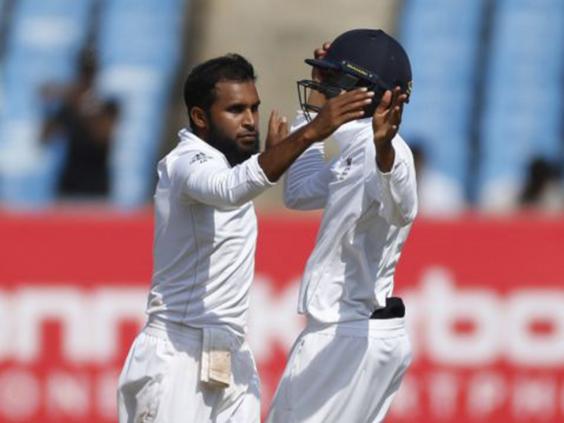 After seven tests Rashid's bowling average is still above 40 - but only just, and there has been clear evidence that he is getting to grips with cricket's longest form. He still needs to find a way to bowl more maidens, although that is always a hard task for leg-spinners unless they are Shane Warne.
Nonetheless, batsmen don't appear to be picking his googly, while the quicker ball from the front of the hand is surprising them more than might be expected. Rashid is not only extracting big turn, he has also worked out a good pace at which to deliver the ball – not too fast to upset his rhythm (as has happened before thanks to England meddling) but quick enough to keep the Indian batsmen in two minds about how to take him on.
If England were to have any chance in this test series, they needed their spinners to take wickets. Rashid is doing his level best to up his game – and he'll be one of the few Englishmen eying up Mohali's bare pitch with enthusiasm.
Du Plessis incident opens bigger issues than just fresh breath
Faf du Plessis' on-field response to his ball-tampering charge could not have been more emphatic. As if a century to rescue South Africa's first innings in Adelaide wasn't impressive enough, a bold declaration with his side nine wickets down towards the end of day one showed real confidence.
The controversy surrounding his charge by the ICC is likely to rumble on however. Quite aside from his decision to appeal against the guilty verdict, it is also apparent that many players are struggling to see what the fuss is about.
Using boiled sweets to produce saliva that is more conducive to attaining a shiny ball is old news. But it is hard to pick up – unless you're eating a mint as vast as the one du Plessis paraded before the TV cameras at Hobart. And what about gum, which many players chew practically as a matter of course?
T20 cricket is said to have given modern batsmen a better range of shots but to have made them shakier in defence. Perhaps the ICC should relax its attitude towards on-field sweet-munching to encourage swing bowlers, which will in turn force batsmen to sharpen up their techniques.
Khawaja the definition of modern Australian cricket
Australia are desperate to salvage some pride at Adelaide, having been totally clobbered in the first two tests against the brilliant South Africans. They took a first innings lead thanks to a century from Usman Khawaja. But if the Aussies want a symbol of their recent failings, Khawaja himself provides it.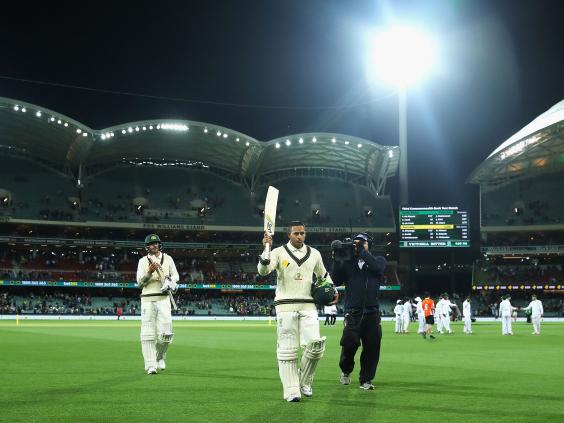 This, after all, is an obviously gifted batsman, who made a promising debut back in January 2011 when most men in baggy green were crumbling to England's Ashes dominance. Yet in the nearly seven years that have followed, he has been in and out of the team – largely thanks to the inconsistency of selection which has beset Australia since the retirement of the country's golden generation. Only in the last year has he become a regular.
Seeing Australia in disarray is not unpleasing, and there are structural problems in the game down under which may take years to resolve. But sticking with good players once they've been picked will bring greater success than constant tinkering.
Reuse content