England are expected to name a replacement in the next 12 hours for injured opener Haseeb Hameed.
The 19-year-old Lancastrian earned universal admiration for his skill and bravery in his unbeaten second-innings half-century as England nonetheless descended to an eight-wicket defeat to India inside four days in the third Test at Mohali.
As Hameed prepares to head home to have a plate inserted in his badly-broken left little finger, England must come to terms with their inability to win a series in which India have opened up an unassailable 2-0 lead.
They must also identify the best person to become Alastair Cook's next opening partner, almost certainly on a temporary basis until Hameed is fit again to resume his fledgling Test career next summer.
Coach Trevor Bayliss has not ruled out promoting Ben Duckett back up the order, despite the left-hander's loss of form at number four which cost him his place after the first two Tests of this campaign.
"Duckett is an option," said the Australian. "He opened for us in Bangladesh."
It seems more likely, however, that an England Lion - from a list headed by Keaton Jennings and Nick Gubbins - will be summoned from their tour of Dubai in time for the fourth Test in Mumbai next week.
"We're starting that process now, so we hope we'll know in the next 24 hours," said Bayliss.
Speaking shortly after India had passed a target of only 103 to win inside four days, he added: "I think the replacement player will be a higher-order player, and then we've got to make a decision."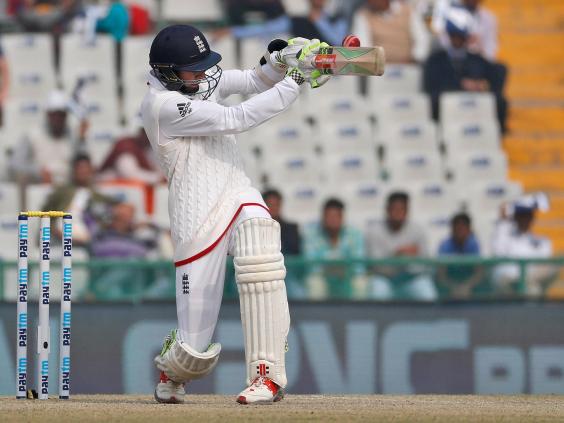 Whoever is chosen will have a tough act to follow, after the impression made by Hameed at the top of the order and then with his 59 not out down at number eight after being hit on the same finger for the second time in successive innings.
Bayliss voiced his admiration for what he had witnessed.
"I think there's a lot of guys in there in awe of what he's been through," he said.
England's management had to persuade Hameed, in fact, that he must leave the tour for his operation.
Bayliss explained that both the 19-year-old and his father, in India with the rest of the family to watch him, were reluctant to retreat.
He said: "He wants to stay and play the last two Tests!
"He wouldn't take no for an answer. He wants to stay, and his old man said 'Just tape it up - he'll be all right.'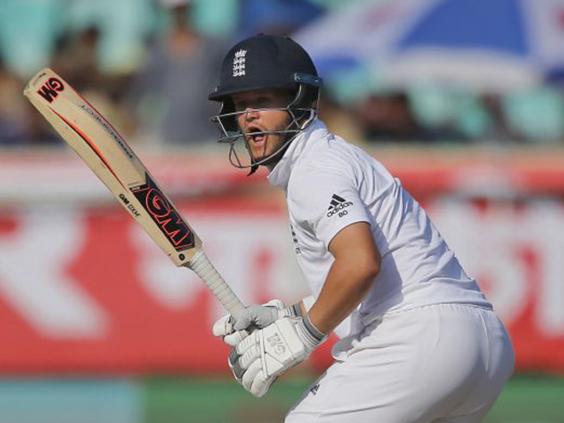 "Not only can he play, but it's great to see an attitude like that.
"It's a break that is all the way through the finger - the finger's in two pieces."
Meanwhile, the ECB said x-rays had shown Chris Woakes has a tiny crack in his right thumb after taking a blow while batting, but he is expected to be fit for the fourth Test.
PA
Reuse content