Moeen Ali has praised the aggressive approach of fellow all-rounder Ben Stokes that saw him score his fourth Test century to help put England in charge of this first Test against India.
After Joe Root's hundred yesterday, Moeen struck 117 and Stokes 128 on day two in Rajkot as Alastair Cook's side made an imposing first-innings total of 537.
Stokes reached three figures for the first time in the longest form of the game since scoring the second-fastest Test double hundred against South Africa at Cape Town in January.
It left Moeen, who also weighed in Rajkot with 117 to register a fourth Test century himself, full of praise for his fellow all-rounder.
"I think we're going to see so much of him with different innings throughout his career," he said.
"We saw in Cape Town how he played there earlier this year, we've seen him grind out a hundreds as well and also play smart innings.
"Today was perfect. I know he chanced his arm a little bit but when you play with that freedom and fearless approach you'll get away with it a lot more. He's becoming a fantastic all-rounder."
Moeen also believes the way England dealt with India's spinners here has banished the demons from their 10-wicket collapse inside a session against Bangladesh in Dhaka last month.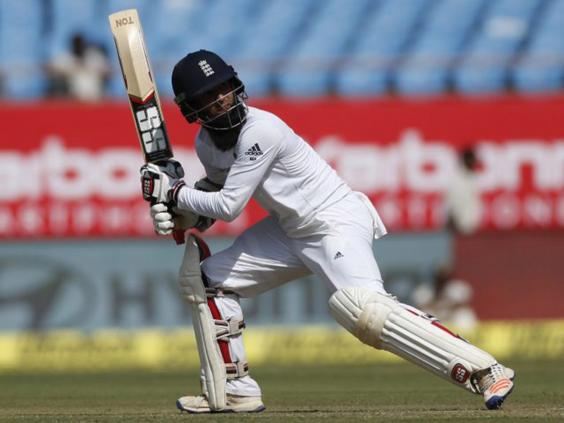 "Yes, I think so," he said. "Since then we have worked really hard and we've found the pitches are completely different. Bangladesh wickets were very tough and this one is an absolute belter.
"We were pleased with the way we played spin, even though there wasn't much in the pitch. We didn't just prod around and took the attacking option."
Moeen is confident England can pile the pressure on India on day three despite the hosts reaching stumps unscathed on 63 without loss.
"There was good spin for us and reverse for the seamers so there is encouragement for tomorrow," he said. "The slower balls are spinning more than the rest, but the build-up to those has to be good to take wickets."
Moeen is England's most dangerous spinner and it is hoped he can take confidence from an innings that repaid some of the faith shown in him as a batsman from coach Trevor Bayliss.
The Worcestershire all-rounder opened for England in the series against Pakistan in the UAE last winter before he was moved back down to No8.
But he says a change in mindset in the second half of last summer, when he moved up to seven when Stokes was injured during the home series against Pakistan, helped him regain his focus as a batsman.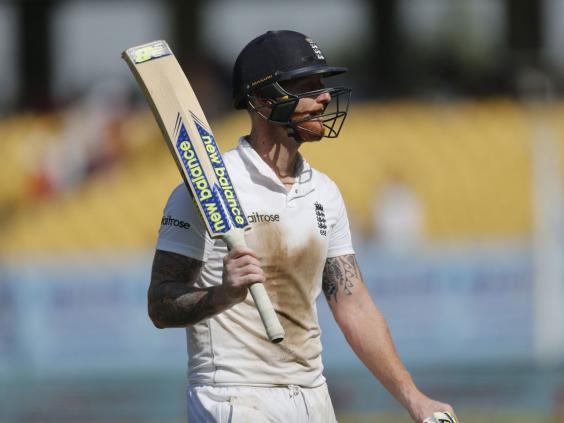 "I think the change in mentality has helped," he said. "Before I used to go out and just almost give my wicket away sometimes. But the last few months I've said to myself 'bat like a number three' and really take on the responsibility as a batsman.
"When I was batting eight I forgot the time I needed to bat and a proper batting mentality. "Since I've come to five I feel like I can go back to that and try and bat a long time. My aim is always to try and bat 200 balls and if I do that I'll get a hundred.
"I think last winter I didn't play that well and I worked hard on my batting over the summer. Last winter I didn't feel I was ready to be in the top six but now I feel I've got my batting back to where I want it to be and hopefully you've seen the results."
Reuse content