Test cricket is a tough old game. We are often told that it is not for cissies. Matches span five days – in the present series between England and India five matches are being played in 42 days – and it sometimes feels more like a campaign than a sporting contest.
That will become more evident as the series between England and India, tied at 1-1 after the home side's excellent victory by 266 runs at Southampton on Thursday, reaches a riveting climax. From the start this summer, it was pretty clear that they did not much care for each other. Each think of the other as arrogant and each may have a point. England do not like India much for the way they run the world game and their dislike is embodied in the bizarre refusal of their opponents to embrace the Decision Review System.
India do not like England much because they sense an old colonial superiority about the way they go about their business. Nobody has incensed the tourists more than Jimmy Anderson, a dislike that harks back to well before this summer.
There is unlikely to be much mutual back-slapping, hand-shaking and after-you-Claude after the events today. That a barely disguised mutual distrust and secret loathing should have been allowed to descend into the litigious farce that was concluded in Melbourne via a Skype connection to Southampton reflects badly on the game. After a six-hour hearing involving the contributions of fancy lawyers, one a QC, the ICC's judicial commissioner, His Honour Gordon Lewis, effectively decided that neither of the players against whom charges had been brought had a case to answer.
Anderson, for it was he, and Jadeja were involved in a robust exchange of opinions as they left the field at lunch on the second day of the first Investec Test at Trent Bridge. The argument continued as they entered the old pavilion, where the corridor is narrow, and at some point the behaviour grew worse.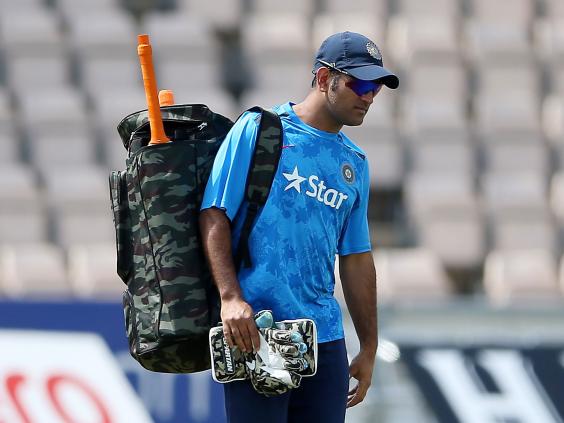 What happened no one yet really knows, though Judge Lewis will submit his full report to the ICC soon. Jadeja might have lunged at Anderson who might have responded with a push.
It should never have been allowed to come this far, of course. If England were coming across as sanctimonious, there was nothing disingenuous about their astonishment at Anderson being charged. India, similarly, were unwilling to withdraw their serious charge partly because they insisted they had sufficient evidence (which patently they did not) and partly because they were fed up of the way Anderson conducts himself.
England decided they would defend Anderson to the hilt and their stance was justified by the verdict. What took place at Trent Bridge did not merit the money or the ill-feeling that was wasted on it. The London lawyers were joined by senior ICC officials flying in from Dubai. If there had been guilty verdicts, Anderson would have been banned.
The England and Wales Cricket Board will feel exonerated, the Board of Control for Cricket in India will be disappointed. If nothing else (assuming there is now no silly attempt to instigate further charges) it shows that India's hegemony in the sport does not extend to it having its own way all the time. It may not be wholly surprising if they see it as a plot between England and Australia, whence Judge Lewis hails, to undermine them.
There is some potential for the unholy alliance between the three countries to be upset by this unseemly spat. India, England and Australia recently seized virtual control of the ICC in a ploy dressed up as what they consistently emphasise is for the good of the game at large but happens to see them all pocketing more of the ICC's cash and making almost all of the decisions whatever anybody else says.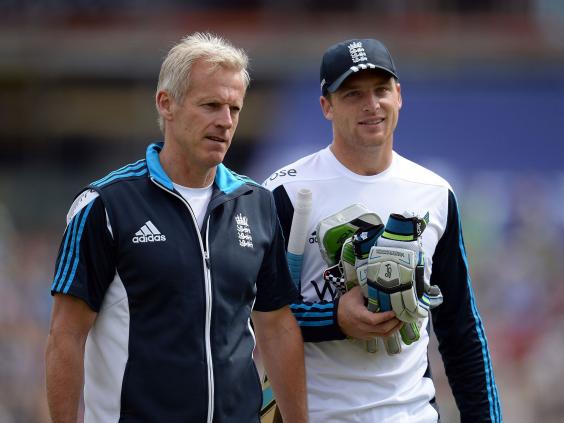 If India do not care for the way this has been handled, they may extract vengeance somewhere down the line. England have been warned.
Of much more relevance to the average spectator is the way in which players conduct themselves. Whatever Anderson did or not do in Nottingham it has been clear for a little while that he is tricky blighter on the field. He sledges and swears constantly and he never appears to be doing much for fun.
If Test cricket really is not for cissies nor should it be for the curmudgeonly and the embittered. Anderson is one of the world's great bowlers and when he bowls as he did in the match at Southampton where he took seven wickets it is to watch a master of his craft at work, truly wonderful.
But he feels the need to be on somebody's case at all times and England appear to condone this. It is not about sledging, it is about an attitude of mind which indicates that you might actually be enjoying what you do. India are not entirely blameless. MS Dhoni, their captain, has pushed the case against Anderson and is the model of calmness on the field, but being the model of calmness does not mean he is also the model of probity.
The next two Test matches promise much. This series is being conducted between two teams still trying to find themselves. If the players want to rub each other up the wrong way, they might do it without resorting to needless litigation. They might also try to let the play do the talking. Jimmy scowls a lot lately. Even in this tough old game he might be surprised what a smile can do.