England's search for a new coach becomes more complicated by the hour. With options becoming limited, the director of cricket, Andrew Strauss, may have to perform the equivalent of pulling a rabbit from a hat when he eventually makes the announcement.
Jason Gillespie, the red-hot favourite, made it clear on Tuesday that he would not be easily prised away from his job as coach at Yorkshire. Meanwhile, Justin Langer, his former Australia team-mate and the second most viable option, withdrew from the reckoning by signing a two-year extension to his contract as Western Australia coach.
"It's very flattering," Gillespie told the BBC. "I love my job here at Yorkshire. The Yorky boys have been giving me enough grief about it, which has been quite funny. But I haven't had any contact and until that happens I can't say anything. It would certainly take some persuading. I wake up every morning and I'm in my dream job. It's just fantastic, but I don't know what the future holds."
With Langer's tacit withdrawal, it limits Strauss's search further. Tom Moody, former coach of Sri Lanka and now with the IPL franchise Hyderabad Sunrisers, and the equally respected former South Africa and India coach, Gary Kirsten, are both in the bookmakers' odds lists.
But Moody has been dividing his time between punditry and coaching for a while, and a return to the international arena, and all it entails with England, as he approaches his 50th birthday may not fill him with joy. Kirsten has emphasised before that he does not want to spend vast tracts of time away from his family.
Strauss is still being faced with the aftermath of the departure of Peter Moores, whom he sacked as coach when he was appointed director. Two more players, both promoted by Moores, said on Tuesday how much they enjoyed working with him, following Joe Root's praise on Monday.
Gary Ballance, who has been hugely successful at No 3 after Moores placed him there on an informed hunch, said: "I worked well with Mooresy, he got me into that No 3 and helped me there."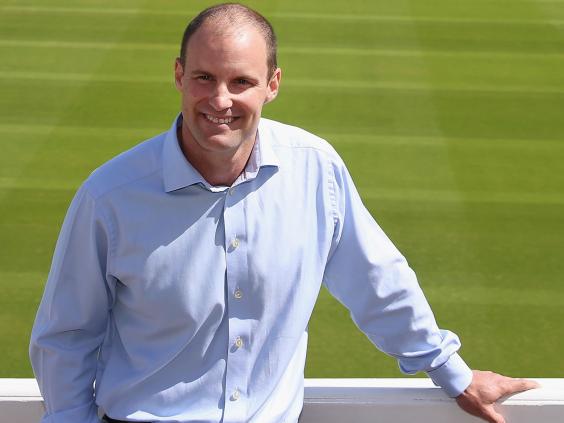 Chris Jordan, the all-rounder, was also sympathetic towards Moores, saying: "It's never nice when someone loses their job, and someone who you actually built a very good relationship with as well, but I guess that's part and parcel of what we do."
Strauss, who spoke to the team on Tuesday, will doubtless indicate that while he had no qualms with Moores' coaching of individuals it was what he brought to helping the progress of an international team that was wanting.
Gillespie, meanwhile, awaits his call, fully aware of the gruelling summer ahead for England. "New Zealand are a very good side in the short form of the game and very competitive in Test cricket," he said. "Australia have played good cricket over the last couple of years but a Test match is a challenge for any side. I'm sure England will and look to play positive cricket, but we'll see what happens."
Reuse content