Jonathan Trott took another important step forward in his rehabilitation when he was called up for the England Lions' tour of South Africa in January. The batsman greeted the decision to recall him for the second-string team by saying: "I'm enjoying cricket again. I still have aspirations to play for England."
With England's next Test match not coming until April in the West Indies, more attention than usual will be focused on that tour. It will be Trott's first international duty since his premature departure from last winter's disastrous Ashes Tour. England's supporters will hope that there, in the country of his birth, an international career that began so magnificently and then looked to have ended so distressingly might be born again.
The 33-year-old has made no secret of the mental torment that led him to return to England with a stress-related illness after just one match of the five-Test tour at the end of last year. He has since spoken of "not wanting the nights to end", such was his anxiety about getting up in the morning and having to play any kind of cricket whatsoever – be it county level, or even charity matches.
One attempted comeback with Warwickshire in April was hastily aborted after he suffered a relapse, but a series of visits to the much celebrated sports psychiatrist Dr Steve Peters, who has famously worked with Liverpool Football Club and the England football team as well as Ronnie O'Sullivan and Sir Bradley Wiggins, has, Trott claims, turned his career around.
It took only one session with Peters for Trott to call his wife, Abi, and say, "It's all right, I'll be fine now". Peters had told him he was not suffering from depression, but a "situational anxiety", and the situation was cricket. He was simply putting too much pressure on himself, ignoring his successes and imagining every unfortunate consequence was viewed by the wider world as his own personal mistake, which simply was not true.
Trott deserves his recall. Last week he signed a new three-year deal with Warwickshire, which will take him all the way through to 2017, when he will be 36. The deal is a reward for the more than 1,000 runs, including five centuries, that he scored over the summer.
Dougie Brown, Warwickshire's director of cricket called it "some of the best cricket of his career. He showed that he remains one of the leading batsmen in the English game."
Warwickshire County Cricket Club said they had been in "ongoing conversations" with the England and Wales Cricket Board about whether Trott would consider himself available to return to the international set-up, and the player himself has made clear he too hopes the trip to South Africa will mark the route back to a return to the senior England team.
"I seem to have found myself enjoying cricket again," he said in an interview with BBC Radio 5 Live. "I still have aspirations of playing for England. If I do hopefully play for England again, I've got to earn my place back. I've had that mentality playing for Warwickshire this year and thoroughly enjoyed my season with them, mainly for the second half of the season, admittedly."
The ECB national selector James Whitaker, announcing his return, said: "Jonathan Trott's exceptional form and runscoring exploits for Warwickshire at the end of the summer have resulted in his selection for the first-class fixtures at the beginning of the tour."
Trott has been selected in the provisional squad only for the two four-day matches with South Africa A, not the series of 50-over matches, which suggests he is being considered for a return to the Test side ahead of the one-day side despite some superb performances in the shorter format for Warwickshire.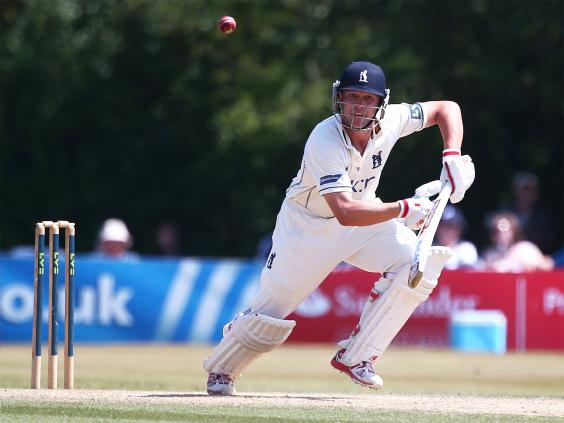 Kevin Pietersen's recent autobiography was arguably at its most illuminating, on a subject hidden in reasonably plain sight behind the vitriol aimed at others, when discussing Trott's difficulties on the Ashes tour. Most notably he described the abuse meted out by the bowlers at fielding errors, which has since been corroborated by other less partisan sources, that once prompted Trott to shout back: "Will you f*** off? Who the f*** do you think you are?"
In an interview last April, he admitted he struggled to eat breakfast at the team hotel. "I would sit away from the guys, with a cap over my head. I would end up going back to my room," he said.
Pietersen wrote: "The system should have wrapped him in bubble wrap. Instead, it let him down."
There can be no doubt that Trott's form in the second half of this season confirms he still has the talent to return to the England side. If even a shadow of the man who clinched the 2009 Ashes with a century on his debut in the fifth Test had been present in England's top order last winter, things might not have turned out entirely differently. But it might have been possible to escape the whitewash.
After their West Indies tour in the spring, England will again face Australia in an Ashes series. If that one miserable Test in Brisbane is removed from the statistics, Trott has an average of more than 50 against England's old enemy. But Mitchell Johnson, the man who terrified them all, Trott included, will be back too.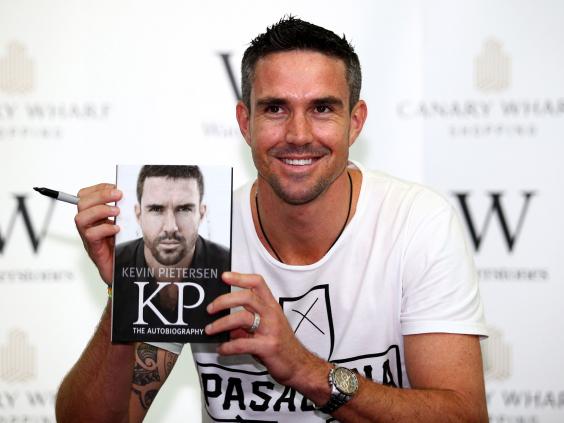 Four months after Trott's departure, Michael Vaughan, a former England captain, still had not forgiven him, writing in The Daily Telegraph: "What Trott will have to accept is that players in his own dressing room will look at him and think at the toughest of times he did a runner.
"Trott was failing on the biggest stage and he admitted that the previous occasion he suffered burnout was in South Africa in 2009-10, the only other time he has faced top-quality fast bowling.
"He was in a bad state mentally in both series but also technically. Until he corrects the faults in his game against fast bowling, he will not get any better. He did not fight and got on a plane and went home. It is harsh but that is the reality."
Trott's wife has since said that reading Vaughan's words were "as bad as the day he returned from Australia".
The South Africa A team bowlers will not mount as stern a test as Johnson did then in Brisbane. But Trott thinks the degree to which Johnson terrorised him in that Test is misunderstood.
"I've actually had a few centuries against him [Johnson]" Trott said. "I wouldn't say it's a technique issue. But without digging deeper and finding out what's going on, that's what people focus on."
When the senior England squad meets again it is hard to imagine quite what anyone will focus on, it having been so thoroughly traduced, largely at the hands of Pietersen.
If Jonathan Trott at his imperious best is back in it next summer, much of the damage will have been restored.
Comebacks: A tale of big hits and sad misses
Marcus Trescothick
The former England opener was instrumental in the side that won back the Ashes in 2005 but that winter, like Trott, he had to return home from the tour of India suffering from a stress-related illness. He was recalled for the 2006-07 Ashes but had to fly home after just two weeks. He never played for England again, though continues to represent Somerset.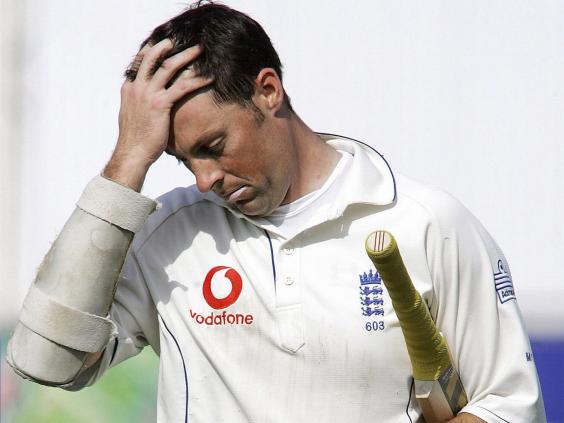 Sir Ian Botham
In 1986, Botham was suspended for two months after admitting that he had smoked cannabis in the West Indies. Returning at the end of the season, he took two wickets against New Zealand with his second and 12th balls to surpass Dennis Lillee's world record of 355 Test wickets, and hit a brilliant 138 in the first Ashes Test.
Geoffrey Boycott
From 1974-77 the England opener made himself unavailable on the grounds he had lost the appetite for cricket and the stress had become too much. He returned with a century against Australia at Trent Bridge, and another at his home ground Headingley, becoming the first player to score his 100th first-class century in a Test match.
Mike Gatting
Having captained England for two years, Gatting was sacked in 1988 after an alleged sexual encounter with a barmaid. He then led a rebel tour to apartheid South Africa in 1990, for which he was banned for three years. He returned in 1993, in time to face the "ball of the century" from Shane Warne.
Thomas Bristow
Lions squads
Provisional England Lions squad v South Africa A:
J M Bairstow, G S Ballance (both Yorks), S W Billings (Kent), J A Brooks, A Z Lees, A Lyth (all Yorks), C Overton (Somerset), L E Plunkett (Yorks), W B Rankin (Warks),  A U Rashid (Yorks), A E N Riley (Kent), S D Robson (Middx), I J L Trott (Warks), J M Vince (Hants).
Provisional one-day squad Bairstow, Ballance, Billings, Brooks, Lees, Lyth, Overton, S D Parry (Lancs), S R Patel (Notts), Plunkett, Rankin, Rashid, J J Roy (Surrey), Vince.
Reuse content