Jos Buttler is "very, very lucky" to even be considered for England's Test side ahead of the Test against India, believes Andrew Flintoff.
The Lancashire batsman/wicketkeeper is being tipped to replace Ben Duckett after the Northants man failed to impress in either of the first two Tests in India.
India stormed to victory in Vizag as England's batsmen came unstuck by the spin and, despite a strong showing in the first test, it leaves them trailing their hosts 1-0 with three of the five Tests still to play.
Buttler hasn't played any form of cricket since the tour of Bangladesh but will likely play his first Test match in over a year, and Flintoff thinks he is fortunate to be in the position he is given the lack of commitment he shows to the longest format of the game.
"I feel for Ben a little bit because he had a great summer with Northants, scored a lot of runs, and started alright in the One Day Internationals but Test cricket is just a different game," Flintoff told The Independent.
"I'm a big fan of Jos Buttler, but I think he's very lucky though, very lucky. He played one First Class game for Lancashire last year and, I know he went to the IPL, but if he was serious about Test match cricket he would have started the season with Lancashire and scored a load of runs there.
"I think he is being given it rather than earning it. There's never been a question of his ability to play white ball cricket, he's performed for everyone he's played for.
"It's like what Eoin Morgan did a few years ago where he went to the IPL and probably missed out on two Ashes series as a result. Jos is very, very lucky."
Flintoff is still involved at Lancashire with his children playing there, and spoke of his delight at seeing 19-year-old Haseeb Hameed breaking into the England team.
Hameed looked assured as he marked becoming the youngest ever debutant to open for England in a Test match by hitting a well-earned half century (82) in the first Test in Rajkot.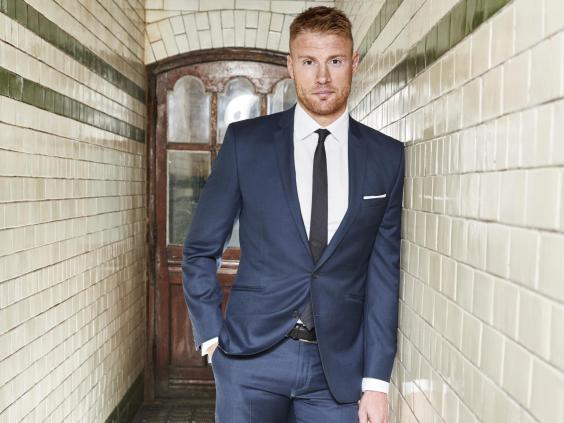 "I've seen him in the nets at Old Trafford, his Dad throws balls at him all the time," Flintoff added. "I saw them with the bowling machine, they put a rug down so it spins and bounces.
"My lads are in the next net and it's brilliant to watch because they're looking at him all the time and how much he practices. Even though he's 19, I think he's put in more practice than someone who is 35.
"The nice thing is that, as a father with my kids in the next net, they're training next to an England cricketer and watching him go about his business. They're thinking 'this is what I want to do'. It's inspiring.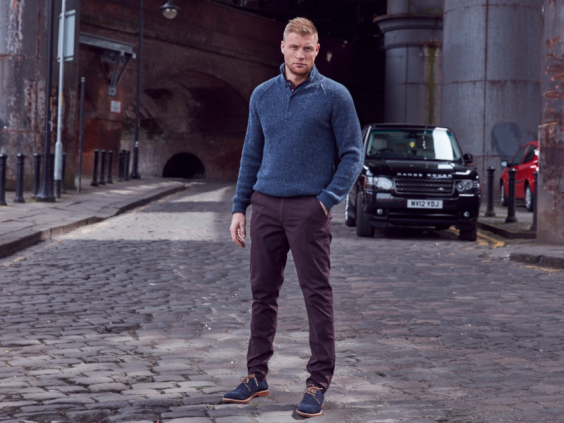 "He's such a humble kid, he looks just like a competition winner who can't believe his luck that he's on tour with England."
Ben Stokes has been England's stand-out player on the tour of India so far, smashing a fine 128 in the first Test and 70 in the second, as well as taking a couple of wickets, and Flintoff believes he could become England's best-ever all-rounder.
"He's like the heartbeat of the team," he continued. "Everyone looks to Ben for inspiration, to make something happen. As a cricketer he could potentially be England's best ever all-rounder.
"In 10 or 12 years' time we could have forgotten about all the others and just be talking about Ben Stokes. He could be the best one we've had."
Freddie Flintoff is the brand ambassador for Jacamo, which features his own clothing range, Flintoff by Jacamo. His AW16 range is currently on sale and his SS17 range will be available in-store and online at Jacamo.co.uk from February 2017. All clothing available exclusively in sizes S to 5XL.
Reuse content