A rare talent, who could a turn a Test match in a session and excelled in Ashes-winning sides. A maverick, whose thrilling style made him the ultimate crowd-pleaser, but who could frustrate team-mates with his apparent disinterest. And an individual, unswerving from his own convictions, whose uneasy relationship with his captain and the establishment jeopardised his international career.
Quite enough has been written about Kevin Pietersen this week.
But Saturday marks the 10th anniversary of the death of Keith Miller, part of Don Bradman's 'invincibles' Australian side of 1948, one of the great all-rounders in cricket history and one of the first great cricketing celebrities.
Miller took 170 wickets in his 55 Tests at less than 23 apiece, capable of bowling with searing pace often off just a few paces, and scored just under 3000 stylish runs at an average of almost 37.
He remains one of just three players to have earned a place on the Lords honours board with both bat and ball, following a mature 109 in the 1953 Test with two heroic, match-winning five-wicket hauls in 1956. But, in a similar way to Pietersen, the numbers tell just a fraction of the story.
His best years were taken from him. Miller was just coming to his prime in 1939, but spent World War Two flying Beaufighter and Mosquito fighter-bombers across Northern Europe rather than winning Test matches.
These wartime years, which saw him lose most of his close friends, coloured his approach to the sport, convincing him that cricket was something to be enjoyed. Later, he would say: "What is pressure in the sport? Pressure is having a Messerschmitt up your arse at 20,000 feet, that's pressure."
And so, first and foremost, Miller saw it as his duty to entertain.
This 'fun at all costs' approach could cause problems. An accusation levelled at Pietersen is that, on certain occasions, he has sold his wicket too cheaply. On the semi-mythical, unbeaten 1948 Ashes tour, coming to the crease against Essex with the score at 364-2, Miller simply stood aside and allowed himself to be bowled first ball, bored with the uneven contest. "He'll learn," said Bradman grimly, on his way to 187 and a crushing victory.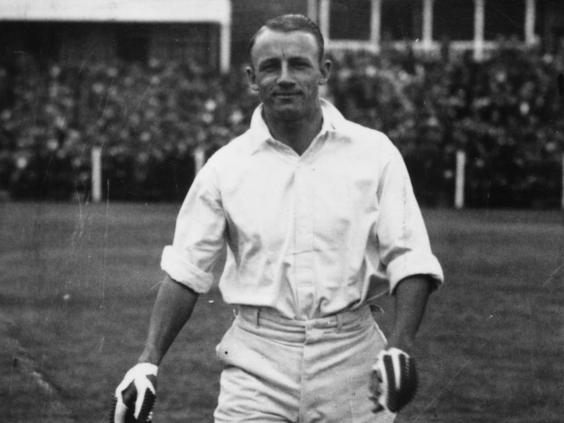 His relationship with 'the Don', the ultimate competitor and pragmatist, and the darling of Australian cricket, was tetchy. Miller repeatedly bounced his former skipper during Bradman's testimonial match – if meant as a joke, it backfired. Absurdly, given his status as the foremost all-rounder in the sport, he was dropped for Australia's tour to South Africa in 1949/50.
He was reinstated following a petition from fans, but Bradman's far-reaching influence and later role as a national selector ensured Miller never captained his country, despite earning distinction as the leader of New South Wales during an idiosyncratic period as skipper – when young players looked for direction in the field, he would often simply exclaim: "Scatter!"
Miller enjoyed his life in the spotlight and attracted as much attention for his off-field exploits as his sporting achievements, laying the foundation for a later generation of cricketing celebrities. He had film star looks, flowing hair and a string of extramarital affairs. There was a dalliance with a 'Miss Victoria' and even unsubstantiated rumours of a romance with Princess Margaret – when asked about his relationship with the royal in later years, he replied: "Put it this way, we had a lot of fun."  
His later years were plagued by ill-health and a turbulent family life. However, his legacy will always remain: he is remembered as one of the most exceptionally talented, entertaining and above all popular cricketers in history.
Quite enough has been written about Kevin Pietersen this week.
So it is important to remember somebody else who thrilled crowds with his talent across the world but who recognised that, above all, cricket is just a game.
Reuse content