Are England a better cricket side with Kevin Pietersen in the XI?  By any statistical, objective measure, it's hard to make a case that we're not.  Would we stand a better chance in the Rugby World Cup with Manu Tuilagi in the squad?  Perhaps less clear-cut but almost certainly yes.
And yet the reactions to their respective exclusions have been poles apart.  KP's spurning – and the handling of the issue by the ECB that had coulrophobes the country over running for cover – was greeted with widespread public outcry. On the other hand, Tuilagi's ban for England is accepted almost without question. Yes, Tuilagi has broken the law, while Pietersen has 'only' broken trust. But both are available for selection.
In Tuilagi's case I suppose, when you have a squad of 50, it's harder to get too hung up on a single omission. Just being English and knowing the difference between spherical and egg-shaped puts you in the frame.  [Apparently, I was next on the list but Lancaster was dissuaded by my ex-PE teacher's assessment that I was "too small" (this from a man who was fully 5'5" in his studs but it was a long time ago and I'm not bitter).]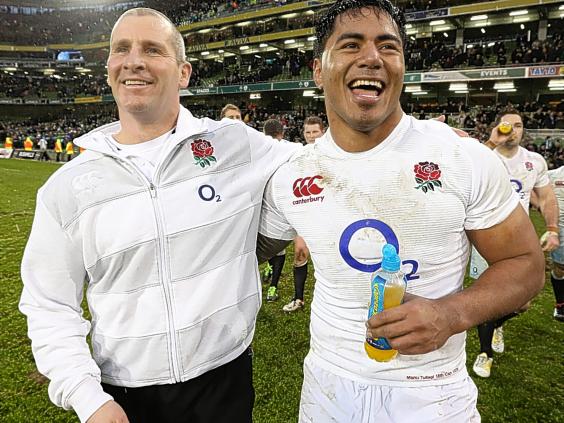 Rugby Union's recent past is littered with examples of overlooked talent. Self-imposed RFU rules have meant the likes of Nick Abendanon and Steffon Armitage are out of the England running, despite being two of the finest players in Europe.  A few years back, the wildly gifted Danny Cipriani endured a six-year exile from the England fold. Admittedly, his alleged cheering of Wales in the 2010 Six Nations probably wouldn't have endeared him to then-coach Martin Johnson anyway, but six years is a lengthy sentence.
Football too has a history of hanging its mavericks out to dry, especially when it comes to the FA and the England team. Stan Bowles, Frank Worthington, Alan Hudson, Rodney Marsh, Tony Currie and Matt Le Tissier have 49 England caps between them.  James Milner has 53.  In the cases of Bowles, Worthington, Hudson, Marsh and Currie, one wonders how different it might have been had the biggest (and biggest-headed) maverick of them all, Brian Clough, been allowed to manage England. But that was about as likely to happen as Johnny Rotten becoming king.
So, does British (English) sport have –has it always had – an inherent aversion to pure talent?
Reuse content